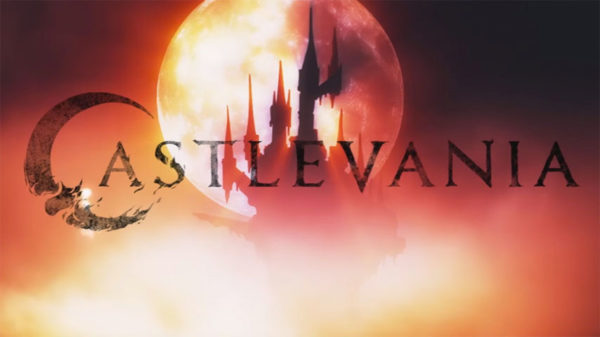 Based on the Konami video game series, Castlevania is now Netflix's new animated series. I must say that I'm beyond impressed. I haven't seen hand-drawn animation this good a long time. The series brought back nostalgic enjoyment from different directions. My only complaint is that it's only four episodes! Netflix needs to make more immediately. Watch it on Netflix so that they make more!
What's It About?
From Netflix:
A vampire hunter fights to save a besieged city from an army of otherworldly beasts controlled by Dracula himself. Inspired by the classic video games.
Reasons to Binge:
The animation is amazing! It reminds me so much of Vampire Hunter D. The textures and quality blew my mind. In an era of CG (which I don't have issues with), the animation harkens back to the ability of artists.
Richard Armitage as Trevor Belmont's voice actor. You may know Armitage as Thorin from The Hobbit. He has an amazing voice.
I completely freaked when I saw that the story was using elements from Castlevania: Symphony of the Night. To me, that is the best game in the series. The animation reminds me of the game as well. When I saw Alucard, I nearly spilled my drink. Netflix was wise to use the older games as inspiration.
The soundtrack is true to the game as well. I felt like I was in the game several times when I watched the show.
The character development is just like the games as well. Trevor and Dracula's story is well developed and true to the early games. Trevor Belmont's humorous moments livened things up.
Excuse my language, but the show kicks ass.

Not Your Cup Of Tea If…
This is an animation meant for adults. The content is downright gory at times. I wouldn't let young kids watch it. If you didn't like the video game series, then you may not like the show. However, I think the show is good enough as a stand alone.