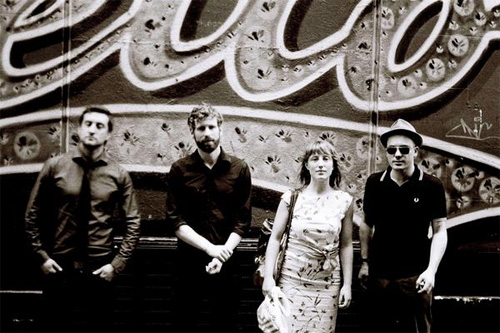 "Electro-rock" and "synthpop" are not genres of music that I can boast any expertise in, nor would they be my first choices for expanding my musical tastes. I'm not a big fan of techno music, and that's the genre that immediately comes to mind upon hearing the terms "electro-rock" and "synthpop." For that reason, it was one of our press contacts that introduced me to the sound of a small group of electro/synthpop musicians from the west of Ireland, thus sparking my musical affair with Dark Room Notes. Dark Room Notes was founded by four guitar-obsessed teenagers in Galway, Ireland in 2004, but the band didn't really take off until two of Dark Room Notes's members, Ronan Gaughan and Rurai Ferrie, moved to Dublin and replaced their former band members with a synthesizer and a drum machine.
As Gaughan and Ferrie searched for their signature sound, the influence of electronic music devices remained, but Dark Room Notes realized that they needed at least one extra set of hands. Keyboard player and vocalist Arran Murphy was brought in early in 2006, closely followed by drummer Darragh Shanahan. Dark Room Notes played their first live gig in Galway in December of 2006 and released their debut four-track EP, Dead Start Program, in October 2007 just prior to setting off on their first national tour.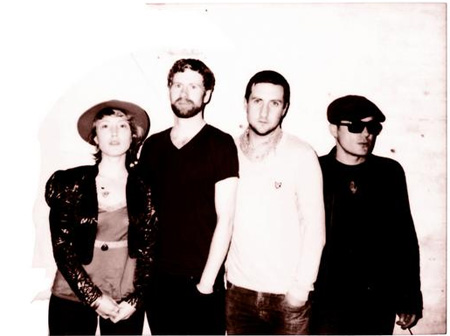 It was just three months ago that Dark Room Notes signed with Berlin/London label BBE and the band's popularity is already growing. Dark Room Notes will release their debut album, We Love You Dark Matter, on February 8, 2010 and will play their first international tour this year. The band kicked off their tour with a show in Dublin on January 8, 2010 and they will also appear in London, in parts of New York, in Toronto (Canada), in Texas for the SXSW music and film festival, in Indiana, and will wrap up this March with several more shows in London.
I had a chance to listen to an advance copy of Dark Room Notes's debut single, "Love Like Nicotine" off We Love You Dark Matter, which also includes a remix of the single courtesy of Flood (Depeche Mode, Smashing Pumpkins), and a bonus track, "Electrocoin." Unlike the majority of American and European techno music that I've heard, Dark Room Notes's music is reminiscent of the English pop/rock band BBMak, although with a little less "boy band" and a bit more electronica. The songs are extremely catchy and the vocals — to which all of the band members contribute to some extent — are characterized by the same soothing Irish accent present in the music of indie/folk singers like Lisa Hannigan. I highly recommend heading to Dark Room Notes's MySpace page and listening to a few of their songs. Even those not interested in electronica and techno are sure to enjoy Dark Room Notes's music.
For more information on Dark Room Notes, visit the band's official web site. You can also become a fan of theirs on Facebook or you can follow the band on Twitter.