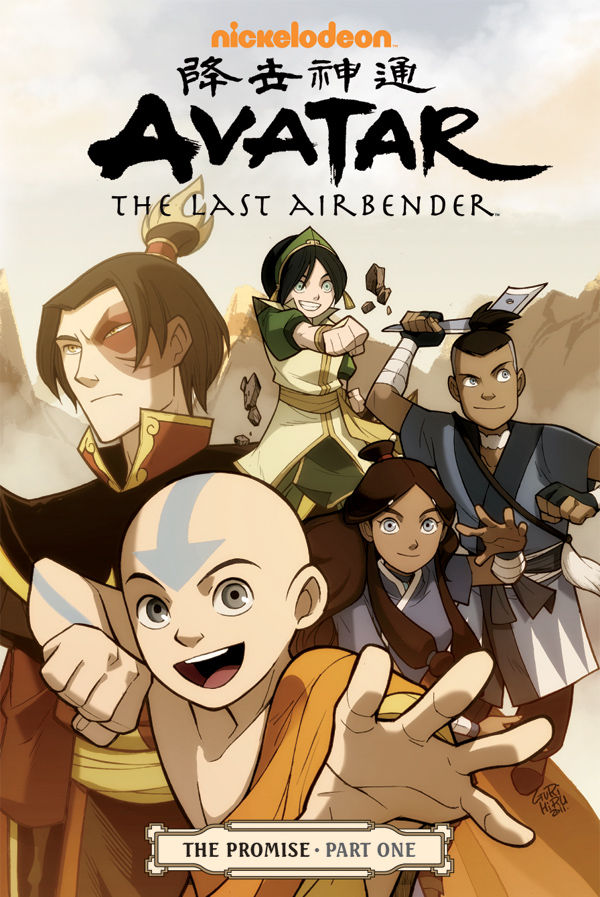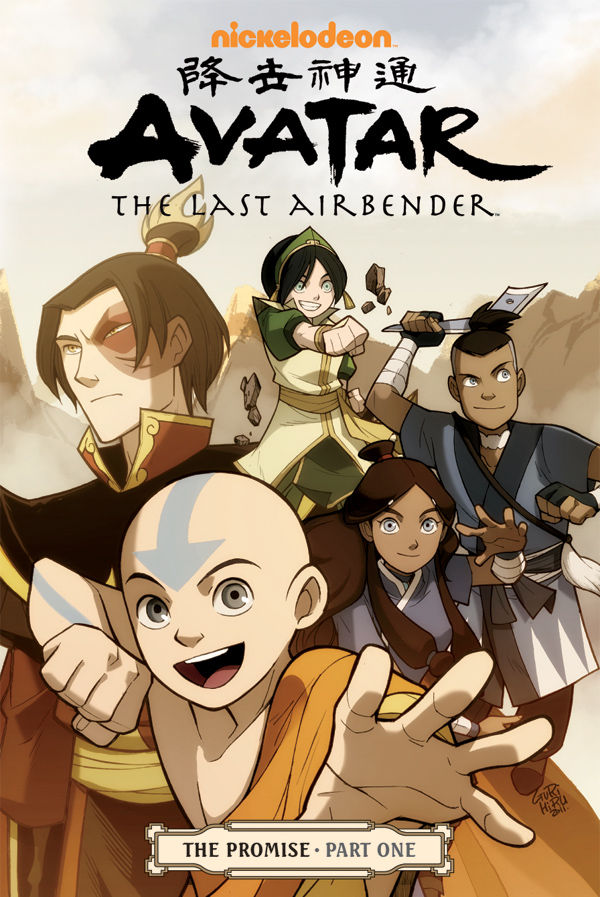 Issue: Avatar: The Last Airbender: The Promise, Part One
Release Date: January 25, 2012
Writer: Gene Luen Yang
Artist: Gurihiru
Letters: Michael Heisler
Publisher: Dark Horse Comics
Picking up after the end of the Nickelodeon animated series, The Promise is the continuation of Aang, Sokka, and Katara's adventures. While the TV show focused on their fight against the Fire Nation and Aang's journey to fulfill his destiny as the new Avatar, this new series shifts tone quite a bit. Written by Gene Luen Yang (American Born Chinese), this story is more of a drama, with more emphasis on their world's geopolitical situation. Although the new Fire Lord, Zuko, has pledged to stand by Aang and undo the harm his father caused as the former leader of the Fire Nation, he finds that sticking by his allies and meeting the demands of his people may not be one and the same.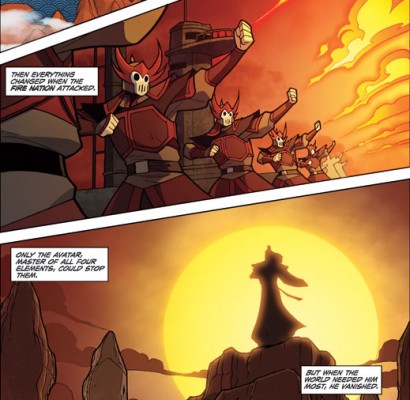 I really enjoyed this story as it delves into deeper issues than what is normally found in media aimed at kids. Nationalism, revenge, and even racism all play a part in this tale. Sometimes I forget that the main characters in the Avatar: The Last Airbender franchise are really just a bunch of kids who have to "grow up" faster than most people today do. Having to bring peace to a world that has only known war for the last century is a heavy burden to place on a bunch of teenagers. On top of that, Aang and Katara's relationship is blossoming and Zuko is still figuring things out with his girlfriend, Mai.
I'm not much of a fan of really romantic mushy stuff, so I just rolled my eyes during the moments where Katara and Aang are a little more intimate with each other — Aang and Katara call each other "sweetie," having them kiss, etc. And isn't Aang supposed to be about 13 years old and Katara 16? I found it weird that a sixteen-year-old would be making out with someone three years her junior. I don't know, maybe I'm old-fashioned.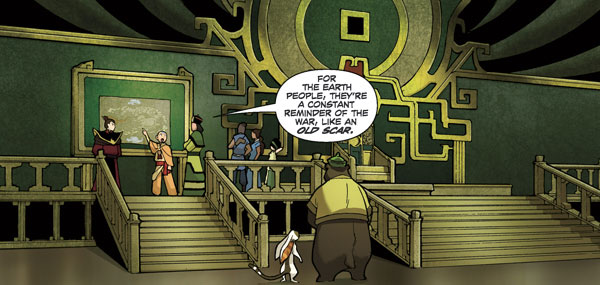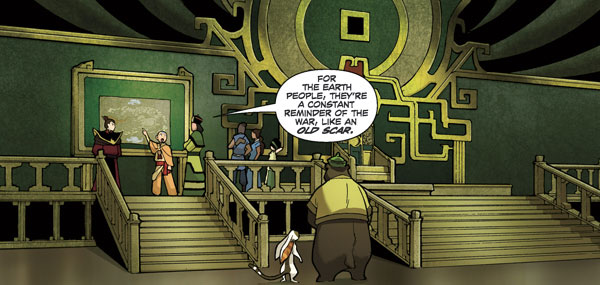 Drawn by the artistic team known as "Gurihiru," the artwork by continues the style of the show. All the characters dress unique according to their respective cultures, and the scenery genuinely feels different depending on where they are in their world. Sokka and Katara (from the Southern Water Tribe) stand out when walking through an Earth Kingdom city. Overall, the story and artwork blend together nicely. The Promise, Part One is sure to please fans of the Avatar: The Last Airbender series. It'll be nice to have a few more adventures before the follow-up series, The Legend of Korra, debuts.