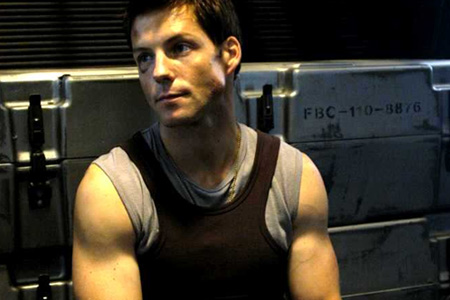 Call it a pet peeve, or call it a personality quirk, but there's one phenomenon that is really starting to get on my nerves: forcing foreign actors to cover up their accents when they are hired for Hollywood movies or TV shows.
I'm not complaining about the fact that, if you are an actor from anywhere in the world, you have to come to Hollywood to make it really big. That is how it should be. Jackie Chan, Salma Hayek, Christoph Waltz, and a whole host of great actors from all over the world have starred in Hollywood film and television, and we are all the better for it.
The annoying thing is when an actor from an English-speaking country is cast for a part, and then for no good reason, is told to use an American accent. Sure, it's impressive that they are good at accents. But if the United States is a nation of immigrants, shouldn't we be used to accents anyway?
Why can't they be like Patrick Stewart, who as Captain Picard played a French starship captain who spoke with an English accent and actually made the character more interesting as a result, or Edward Woodward, who on The Equalizer played a former government agent acting as a vigilante living in New York, but with an English accent? It's time to let actors speak naturally, instead of oppressing them with evil Hollywood's Midwestern dialect biases. This is the list of the worst offenders.
1. Anna Torv as Olivia Dunham (Fringe)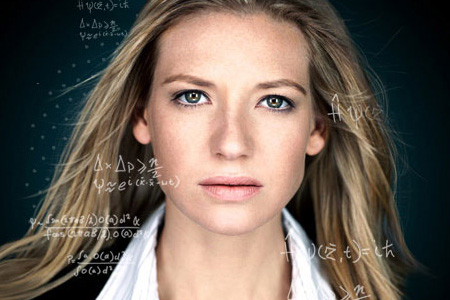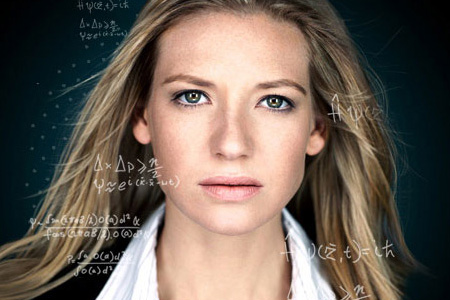 Original Accent: Australian
Character's Accent: Midwestern/Northeastern American
I admit Anna Torv has grown on me, so I am starting to get over my little annoyance that they made her cover up her Australian accent. Still, this is America, where every third person you meet has an accent, especially in Boston.
At first you think: "Olivia Dunham is an FBI agent. Of course she has an American accent." But you don't have to be born American to be an FBI agent. You can be a naturalized citizen. Plus, Dr. Walter Bishop (played by John Noble, who also is Australian) has a foreign accent, and he was doing top secret research for the government. Why does he get a free pass? Let Anna express herself, I say! Let her be free!
2. Jamie Bamber as Lee Adama, aka Apollo (Battlestar Galactica)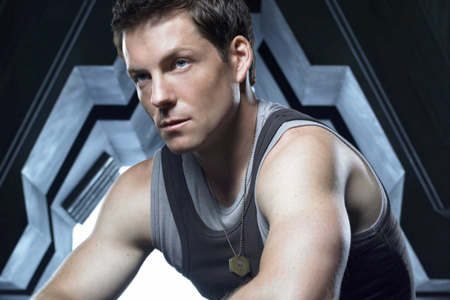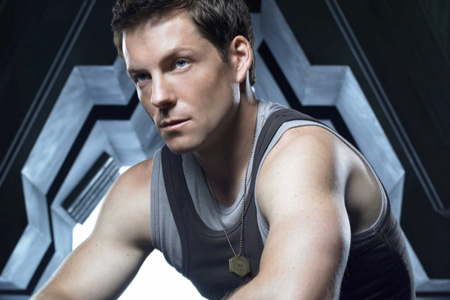 Original Accent: English
Character's Accent: Midwestern American
If any television genre gives actors carte blanche to use their natural accent, it is science fiction, especially Battlestar Galactica. This is a show about people on the other side of the galaxy, hundreds or thousands of years in the future (or perhaps the past). The very fact that the actors are speaking English requires a suspension of disbelief. So why does Bamber have to cover up his English accent? Because Hollywood is stupid, that's why. James Callis (who plays Dr. Gaius Baltar) gets to use his English accent. Mark Sheppard (who plays Romo Lampkin, Baltar's lawyer) gets to use his English accent. Whose cat did Bamber kill that he had to pretend to be American in a show that doesn't even have an America?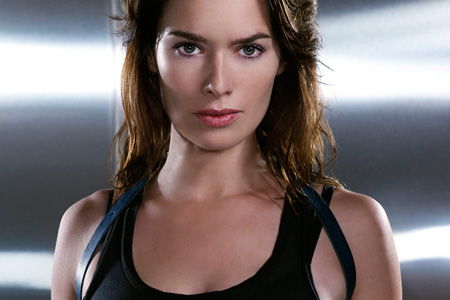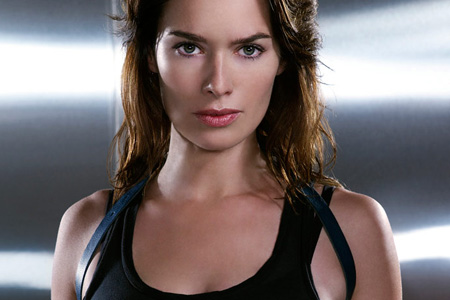 Original Accent: English/Bermuda mix
Character's Accent: American Midwestern/California mix
Okay, I'm kind of cheating on this one. Sarah Connor was already established by Linda Hamilton as being an American, so anyone you cast for the role will have to imitate Linda Hamilton's accent. And Headey is quite talented as an actress and pretty much nails the American dialect.
It's probably just a case of poor casting instead of Hollywood's anti-foreign accent bias. Yes, I'm going with poor casting. Headey, as I said, is a great actress, but I don't think she's the tough as nails type. It's not like she's SO perfect for the role that you just HAD to go all the way to Yorkshire, England, to cast her. Weren't there any actresses already in Hollywood who could, say, do a push-up? No actress that, for example, weighs more than 90 pounds and already lives on this side of the Atlantic? Not even in Canada?
The good news is that she's been cast in Game of Thrones, which HBO just greenlighted as a series. Let's just hope HBO is less oppressive when it comes to accents.
4. Sam Worthington as Jake Sully (Avatar)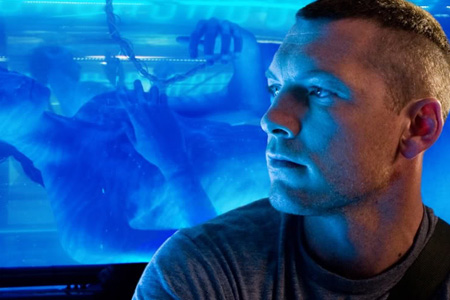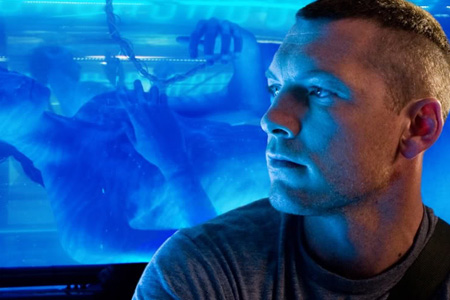 Original Accent: Australian
Character's Accent: Midwestern American
This is science fiction, so I have the same complaints as Battlestar. Worthington is a great actor, and he paid his dues in Australia, so he should get a shot at international stardom via Hollywood blockbuster. No problem. But why does he have to play an American in this particular movie? In the future when we travel to other planets and gleefully launch wars against aliens, is America the only country with space marines? No Australian marines? No English marines? That's just weird.
5. Hugh Laurie as Dr. Gregory House (House, M.D.)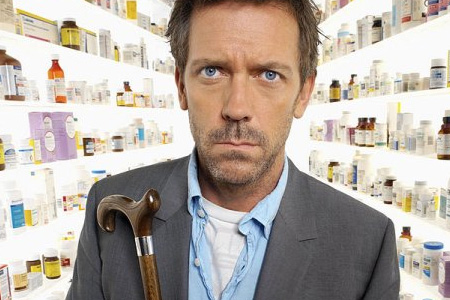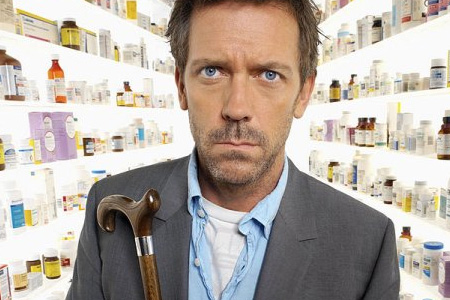 Original Accent: English
Character's Accent: Midwestern American
I've read all kinds of rumors about the casting of Laurie. Allegedly, Bryan Singer wanted the House character to be the ultimate American (apparently he's one of those evil Hollywood producers with an anti-accent bias), and when he saw the audition tape didn't even know that Laurie wasn't an American actor. I believe that because Laurie is a great actor and is good with the accents. But why does the House character have to be a native-born American? Shouldn't they have at least one doctor who was educated outside the United States and perhaps became a naturalized citizen? That's how it is in real life hospitals, especially in New Jersey. It's part of the union rules or something.