Last Father's Day, Jason featured 27 Unforgettable Fictional Dads from TV, movies, comics, and games. It's now a year later, and it's time to update the list with ten more great dads from pop culture. In no particular order, here they are.
1. Karl "Helo" Agathon (Battlestar Galactica)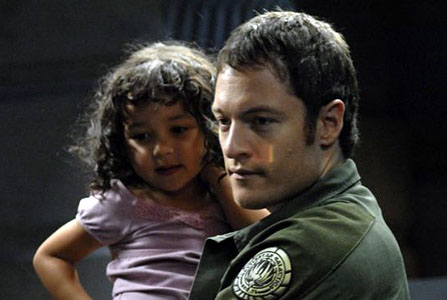 Everyone seems to have a plan for Helo's half-human, half-Cylon daughter Hera — two factions of Cylons, the Colonial military, even the President. She is the shape of things to come, after all… but you get the feeling that Helo's love and constant protection of her has nothing at all to do with prophecies. He's just a father, and that's the only reason he needs.
2. Dr. Walter Bishop (Fringe)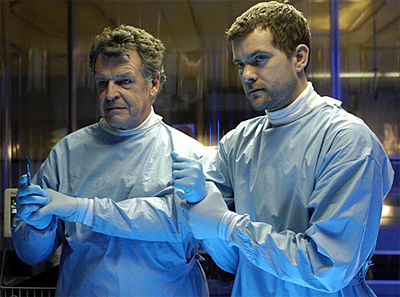 He may be a little (OK, a lot) crazy, and have some major selective memory loss, but there's one thing he knows for sure: he loves his son. Though he and Peter have had a rough relationship, he has, on more than one occasion, wept with pride for his son, who seems to be reluctantly following in his father's mad-scientist footsteps.
3. Elrond Half-elven (The Lord Of The Rings)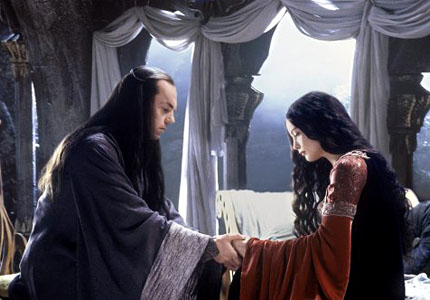 Perhaps stereotypical in his overprotectiveness of his daughter, Elrond implores Arwen to leave Middle Earth with him during the War of the Ring in the film version of The Lord Of The Rings. In the books, he's more understanding about Arwen's choice to rescind her mortality to be with her love, Aragorn. Though he is sad to lose her, he accepts it and wishes her and Aragorn a happy life as they marry and become the king and queen of Gondor.
4. Emerson Cod (Pushing Daisies)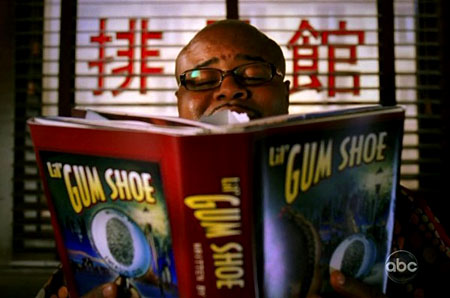 Ever since his conniving baby mama made a quick exit with little Penny, Detective Cod has been searching the world over for his daughter. His greatest plan for accomplishing this is to publish a popup book featuring Penny as "Lil' Gum Shoe," peppered with clues on how to find Emerson, in the hopes that Penny will read the book and solve the mystery, reuniting them once again.
5. Pete Tyler (Doctor Who)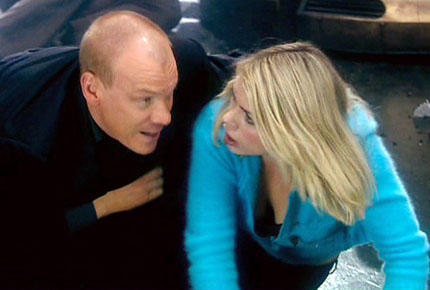 Rose Tyler was raised by her mother after her father was hit by a car when she was just a baby. But, thanks to The Doctor, she is able to meet him just before he dies, plus get to know an alternate universe version of him on more than one occasion. AU!Pete demonstrates his love for Rose, the daughter of his less fortunate counterpart, by teleporting in at the last second to save her from being lost in the void.
6. Dr. Daniel Graystone (Caprica)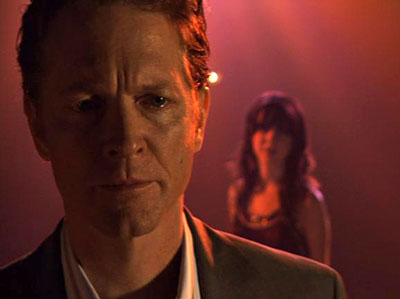 The aforementioned Helo is indeed a great father to Hera, but she wouldn't even exist if not for Dr. Graystone. See, after his own daughter Zoe dies in a terrorist bombing, he decides to cope by uploading her AI into the prototype Cybernetic Life Form Nodes his company is building. Basically, out of desperate grief, he inadvertently sets in motion everything leading up to the Cylons' eventual near-annihilation of humanity. Maybe not the best legacy, but his motives are undeniably paternal.
7. Peter Banning (Hook)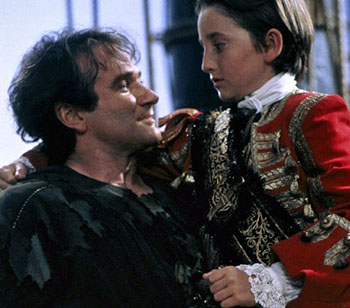 Peter Banning, completely forgetting his childhood as Peter Pan, grows up and has kids of his own, to whom he isn't particularly attentive. But after Captain Hook kidnaps Jack and Maggie, Peter must return to Neverland to rescue them. Along the way, he reclaims his old youthful spirit and, through his regression, learns how to be a better father.
8. Dr. Henry "Indiana" Jones, Jr. (Indiana Jones and the Kingdom of the Crystal Skull)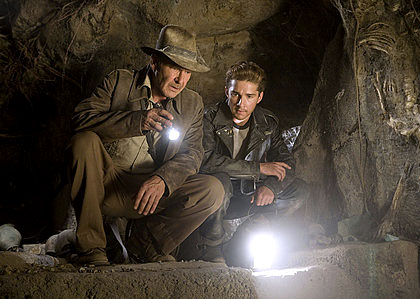 One of many fictional fathers unaware of their paternal statuses, Indiana Jones meets a scruffy greaser named Mutt who asks for help in rescuing Indy's old pal Oxley, who has been kidnapped. After a healthy dose of advenure, they find Oxley, along with Mutt's mom, who happens to be Indy's old flame Marion Ravenwood. Shock of shocks, she reveals that Mutt is Indy's son.
8. Stephen Bartowski (Chuck)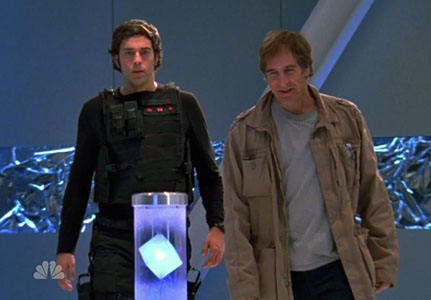 For years, Chuck and his sister Ellie have thought that their dad was just a low-life who abandoned them. In fact, he's the brilliant scientist who created the Intersect which has been the source of all Chuck's adventures and problems for the past few years. Luckily, the Bartowskis are able to patch up their relationship enough for Stephen to walk Ellie down the aisle at her wedding (though she's unaware of her dad's secret identity), and for Chuck to embrace his destiny as a spy as he learns some new tricks thanks to his dad's Intersect 2.0.
10. The Devil (Reaper)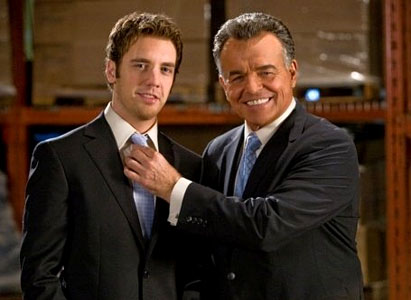 Being the son of the Devil can have its perks — money, power, fancy suits — but if you're a nice guy like Sam Oliver, it can also be really hard to live up to Dad's expectations to "rise to the heights of political power here on earth, seize control of the planet, and hasten the Apocalypse." Though Sam resents the Devil for owning his soul, he seems to subconsciously seek his father's approval, which the Devil gives him frequently.