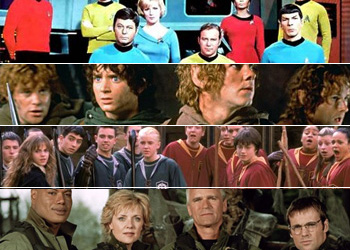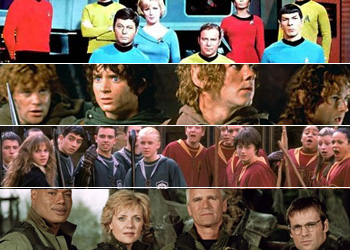 It's time to take a look at the behemoths of science fiction and fantasy. I'm not talking merely profitable or interesting, or fresh approaches to a crowded field. I'm talking about the cultural freaks of nature so massive they suck up everything around them.
First let's set forth some guidelines. You don't need all of them to be a mega hit, of course, but you should have most of them. Here are some of the ingredients that go into megafranchiseness:
A balance between appealing characters and appealing settings.
A fan base that will support even the most obscure secondary media.
A good combination of canon and non-canon fiction, with some way for fans to determine which is which.
A coherent thematic structure (that can hold up over reboots and spin-offs).
A founding personality that created the original thematic structure, but who has been pushed away as the phenomenon took on a life of its own.
Star Trek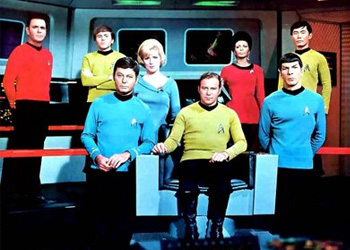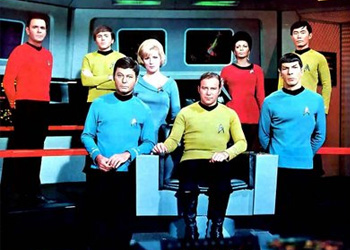 Chances are, when you read the title of this entry, you thought of Star Trek or Star Wars (or both). These are the two mega-granddaddies of science and fantasy fiction franchises. Starting in the late '60s as an obscure and quirky TV show, Trek has excelled in all five of the above listed guidelines.
With four spin-off TV series (five if you count the Saturday morning animated series of the late '70s), 10 major films, one major reboot film (and another currently in production), a bookstore full of in-universe novels, graphic novels, and roleplaying games, a major massively multiplayer online roleplaying game (MMORPG), fan fiction, fan webisodes, and just about any other type of fan anything you can imagine, Star Trek is number one.
Gene Roddenberry's vision of "wagon train to the stars" may have strayed a bit from his original utopian vision. But in so doing it has grown way beyond anything he could have imagined.
Star Wars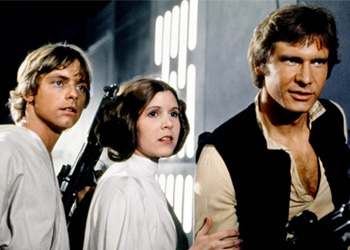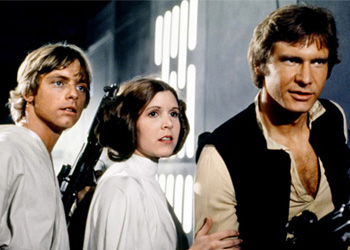 Star Wars is the other number one mega-franchise. Like Star Trek, Star Wars is such a powerful cultural phenomenon that people quote the movies without even knowing where the quote came from (one of the many reasons Star Wars is kind of like Shakespeare). Like Star Trek, Star Wars has a founding father — in this case George Lucas — who has lost all capacity (or desire for that matter) to maintain any kind of control over the monstrosity he has created.
Star Wars started as a series of movies, but has since launched books, video games, toys, collector items, TV shows, and many more secondary media with massive successes in each category.
Stargate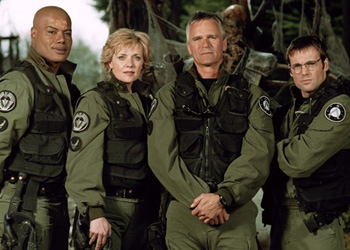 After Star Wars and Star Trek, it's a big step down, but there are still major franchises out there ready to dwarf anything that comes in their path. Stargate started as a moderately successful movie. But since the TV show based on that movie was launched, Stargate has joined the rarified heights of the mega-franchise. SG-1 ran for 10 years, which is no small accomplishment. Beyond that, however, are two spin-off shows (Stargate: Atlantis and Stargate Universe), books, straight to DVD movies, video games, and, of course, fan fiction.
With the mixed reception of Stargate Universe, Stargate is suffering a bit of a lull at the moment. But its fan base is huge enough to carry it forward. There's even talk of revisiting the original movie with a sequel that will (cue ominous music), of all things, ignore the last 10 years of TV episodes.
Planet of the Apes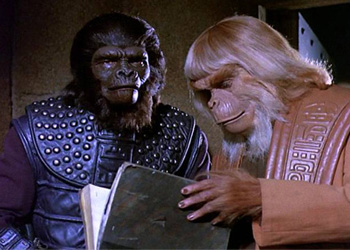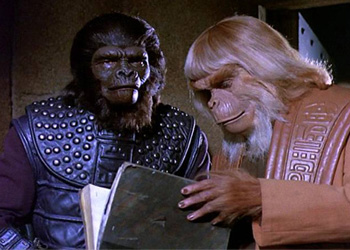 I've been drinking in a lot of POTA lately, including reviews for Fandomania of the ongoing comics. So, you have to figure I would stick POTA in here somewhere. Beyond my personal obsession, however, POTA has entered the rarified ranks of the mega-franchise. This is a weird one, too. The original novel and the movie had basically nothing to do with each other (except the ape part, of course), and POTA keeps threatening to die down and disappear. But POTA, with a TV series, multiple sequels, reboots and fan fiction, is like that gum stuck to the bottom of your shoe: you can't even get rid of it with a sharp stick.
The Lord of the Rings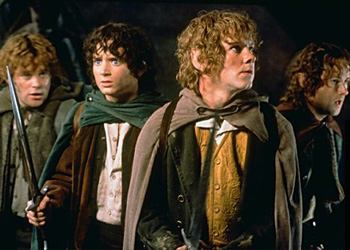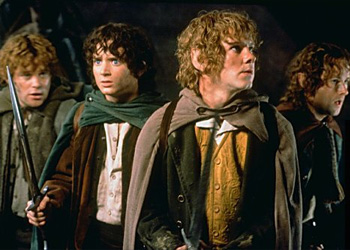 Every once in a while, you might be tempted to insult people by calling them hobbits (as in "stop talking, you intellectual hobbit, and let us people who can read beyond the fourth grade level make the decisions"), but you probably decide against it. Why? Because there's always the chance your intended insultee will take it as a compliment.
JRR Tolkien put elves and dwarves and magic and dragons into the forefront of our collective conscience. The three epic massively successful movies did nothing but reinforce that awareness. With cartoons, fan fiction, fan art, and cosplay, not to mention the unnaturally large number of successful creatives who cite LOTR as an inspiration and the additional movies that are in the works, you've got a true mega-franchise on your hands.
Harry Potter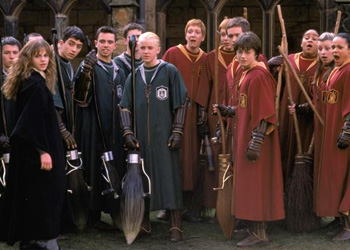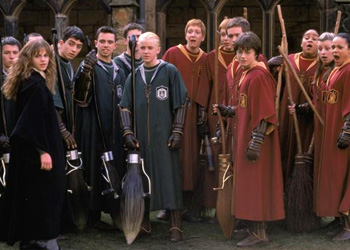 It started off as a clever children's book. Then it became a best seller. Then it became an ongoing series that matured with its audience. Then, it became a worldwide obsession that single-handedly saved young adult literature and redefined how publishers viewed the world. So there's that to contend with.
But then you have the movies, which had a huge impact on their own. Beyond that, you've got fan fiction, cosplay, Potter-themed rock bands, philosophy and sociology PhD dissertations and, of course, a theme park. Do you doubt Potter's megafranchise status? Try to imagine a Prime Minister getting elected in the UK after admitting he hates Harry Potter. You think that could happen? I thought not.
Doctor Who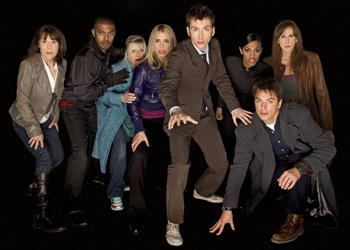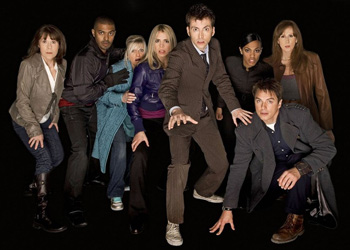 This is a mega franchise in the making. With the modern reboot (or reactivation, or whatever it is), the Torchwood spin-off, and a worldwide audience, we've got a good foundation on our hands. The only question that remains is whether the recent foray into other media will pan out.