Not only has the new movie Zombieland just been released in theaters, it's almost Halloween, and that means time to celebrate things that go bump in the night. Zombies are some of the most popular creepy creatures around, and they haven't gone unnoticed by the creative. Here are ten tributes to the living dead.
1. Zombie Shoes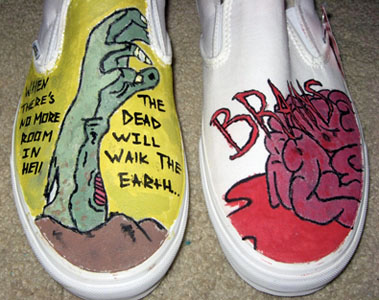 From becca21
2. Zombie Girl & Boy Plushes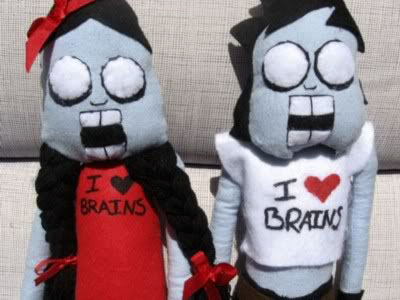 From megsnotdead
3. Zombie Stitch Markers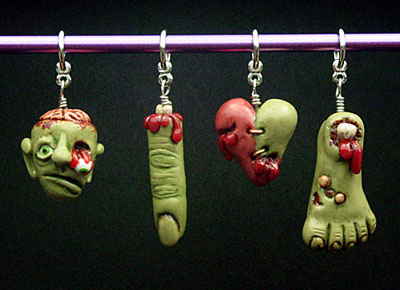 From Lady Rando
4. Zombie Hat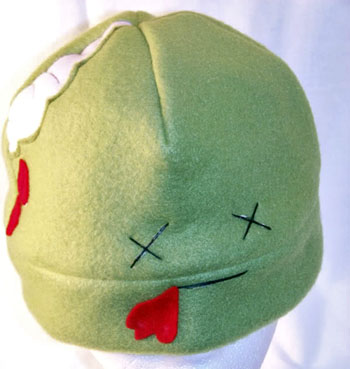 From kawaiibuddies
5. My Little Zombie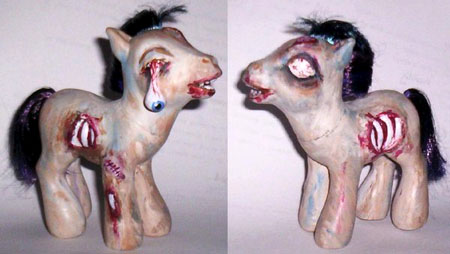 From whippetluv
6. Blood Clot and Brain Cupcakes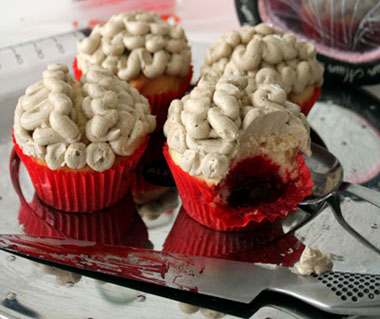 From Not Quite Nigella
7. Zombies Only Want You For Your Brain Tee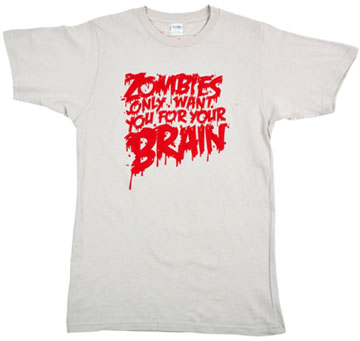 From Threadless
8. Corporate Zombie Amigurumi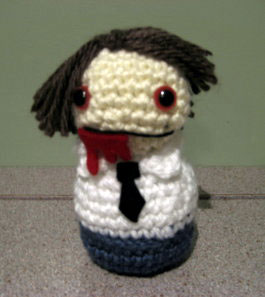 From Cthulhu Crochet and Cousins
9. Zombie Messenger Bag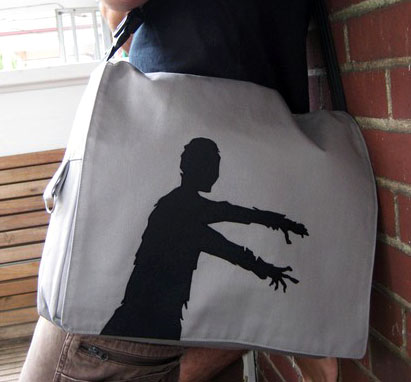 From cipolla
10. Stitches Choker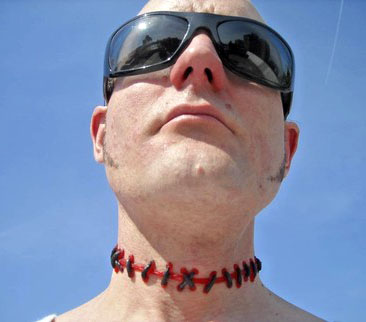 From VonErickson

Celeste Monsour is Fandomania's Creative Editor and former co-host of the Fandomania Podcast. Among their many interests are photography, '80s/'90s nostalgia, social justice, time travel, and adorable animals.