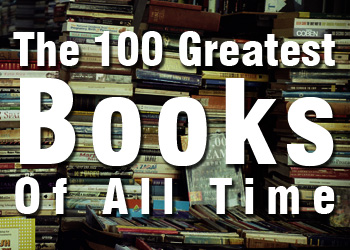 In February we asked you, our readers, to tell us what you believed the ten greatest books of all time were. From those many lists, we were able to apply our Fandomania magic to compile a list of the 100 greatest books of all time. Over the past month, we've been revealing the results, five a day. So far we've unveiled #100 through #6. This is where it really gets serious now. Starting on Monday, we'll be drawing back the curtain from the top five, one a day, until we show you what you selected as the single greatest book ever.
As we've been listing the results we've heard a lot of agreement, a bit of surprise, and even some disgusted shock that certain books placed as highly on the list as they did. In the leadup to the final five, take a look back at the other 95 books we've listed so far. You can find the day by day index on the original post for the 100 Greatest Books of All Time.
Many thanks to everyone who contributed to the list, as well as to everyone who has been following the announcements all along. We have five to go, and I promise they'll have been worth the wait.