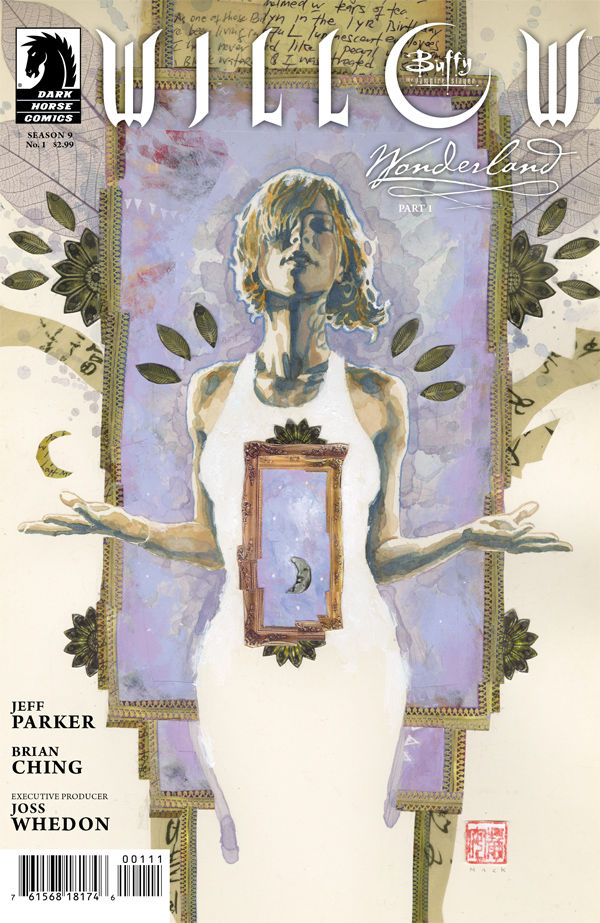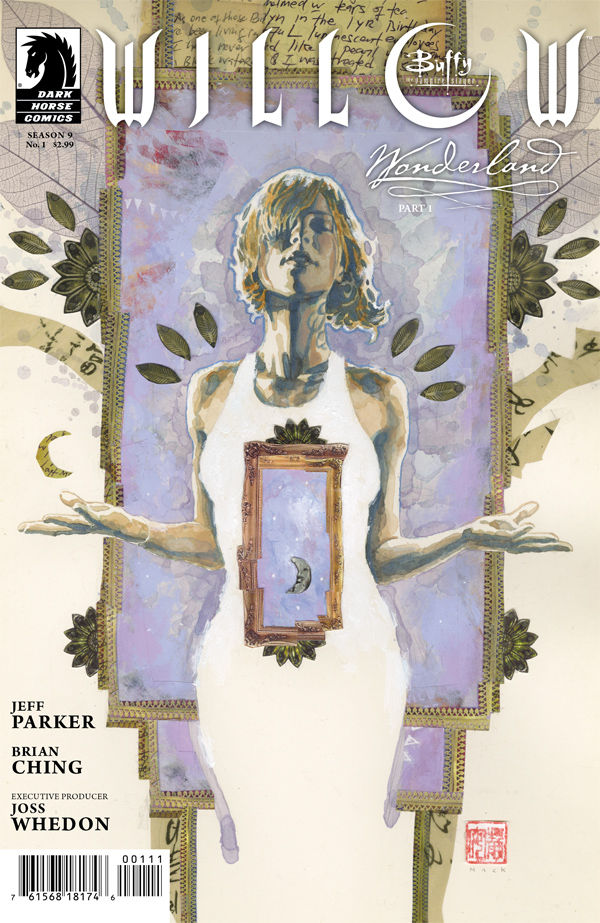 Issue: Willow #1
Release Date: November 2012
Writer: Jeff Parker
Pencils: Brian Ching
Inks: Jason Gorder
Colors: Michelle Madsen
Letters: Richard Starkings and COMICRAFT'S Jimmy Betancourt
Cover: David Mack
Alternate Cover: Megan Lara
Publisher: Dark Horse Comics
Willow gets her own comic this month, as we see her continue her mission to bring magic back to the world. For those just coming in, there's a nice backstory round-up so that everyone can be up to speed on how magic went away and how Willow ended up in a world quite unlike our own. With that knowledge, readers set off on a journey of hope that Willow can succeed where others have not.
Alone now, Willow is constantly in danger of going darkside. With the amount of power that is running through her, I'm afraid that she's going to slip. Last time that happened, our world almost didn't survive. For now, she's good handle on her abilities, conjuring up a magical surge to hopefully capture and bring home with her. Ah, if only it were that easy.
Monsters start attacking and Willow tries her best to hold them back, but she cannot do it on her own. Just when it looks like all hope is lost, a mysterious beast-like figure emerges from the shadows to help her. We find out that his name is Marrak and, despite first appearances, he actually comes from our world. Dark magic made him look the way he does and he used to travel the realms between our world and this one in order to gather supplies. When magic ceased to be, he was trapped, as all routes were now closed. He's been trying to get back ever since. Upon learning the reason he's been trapped, Marrak wants to take up Willow's mission as well, even though his motivation is less about goodness and more about vengeance. He tries to get Willow to see the advantage of this, the fact that she could be the only witch in the world and hold all the power. However, Willow is more selfless than Marrak and wants to bring magic back for everyone, not just themselves.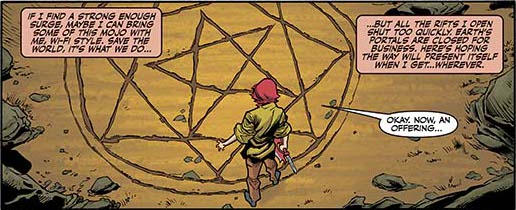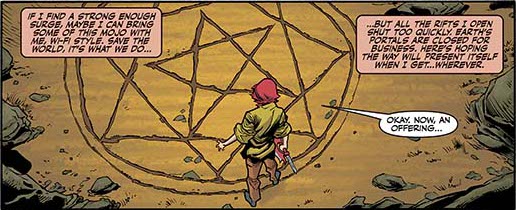 Once faced with another monster, we get to see Marrak and Willow's differing approaches more clearly. Willow puts a binding spell on the creature, allowing them enough time to escape before it's freed. Marrak, on the other hand, would rather kill it now, allowing them to eliminate a potential enemy and also giving them food for the night. While it's a brutal choice, the situation they're in now calls for this type of action. Does this mean Willow may one day make the same kinds of choices?
Their journey continues, taking them into an enchanted forest and a pure water source. Willow tests it with her purity pendant and deems it good. However, just because it won't poison them doesn't mean it won't affect them. Once they drink, their memories come rushing back full-force, and they are temporarily confused as to what's going on. The fact that they meet up with the guardian of the water, a messed-up version of the Alice in Wonderland caterpillar, doesn't help their hold on sanity either. I love that he mentions the connection, as well as the fact that Lewis Carroll based the character on him, rather than the other way around. He seems to have the knowledge they may need and perhaps he will share it, but first the three of them have to face off with the creature Willow and Marrak killed prior. Yeah, even though they ate him, he's back and he's bigger than ever. I guess they still have a lot to learn about the rules of this dimension. The journey's bound to be interesting, at least.
Rating: 4 / 5 Stars