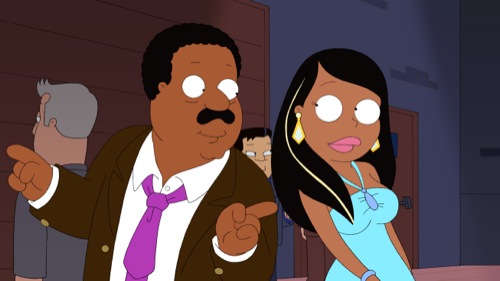 Episode: The Cleveland Show 1.02 – "Da Doggone Daddy-Daughter Dinner Dance"
Original Air Date: October 4, 2009
A review in haiku:
Last week's episode
of The Cleveland Show was a
train wreck of a show.
Painful to watch, but
you still cannot look away,
even though you try.
Perhaps worst were the
jokes, which fell flatter than some
Family Guy flashbacks.
Ultimately the
show is nothing more than a
Family Guy rip-off.
We saw it coming,
but there still was hope after
the season premiere.
The Broken Stool bar
stands in for the Drunken Clam,
and Cleveland's friends all
are replacements for
various characters from
the Family Guy show:
His neighbor Lester
is a redneck Quagmire, but
he is creepier
than Quagmire ever
was, in an "I-eat-house-pets-
and-wolves" kind of way.
The "Joe" of the show
is a hipster named Holt, who
also has huge arms.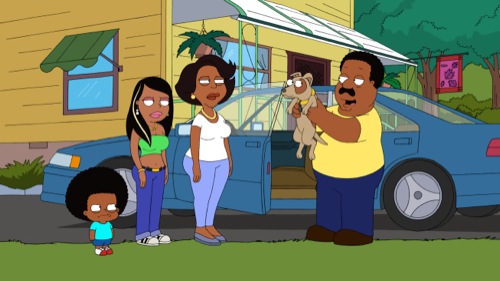 I can't figure out
if Tim the bear is Peter,
or maybe is Brian?
Either way, he is
one character that
I happen to like.
I could take or leave
pretty much everyone else,
except for Rallo.
I would love to see
Rallo, who clearly is the
Cleveland Show stand-in
For Stewie, be the
center of The Cleveland Show,
or maybe even
an episode where
Cleveland takes his new family
back to Rhode Island
to visit his friends
and then Stewie and Rallo
could fight each other.
In the episode
that aired this past Sunday night
Cleveland wants to take
His new wife Donna's
daughter Roberta to her
Daddy-Daughter Dance,
but Roberta does
not want to go with Cleveland
because she thinks that
he is super lame.
At the same time his son is
having a hard time
fitting in at his
new school, where students make fun
of how fat he is.
Regardless of what
I have said thus far about
The Cleveland Show, I
am still hesitant
to pass a definitive
judgment about it.
We must remember
how bad the first few seasons
of Family Guy seem
when compared to some
of the show's later seasons,
which tend to kick ass.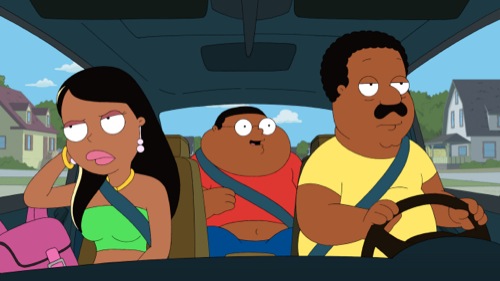 Interesting is
the fact that Seth MacFarlane
decided to start
a second cartoon
that uses the same kind of
jokes as Family Guy
when the biggest gripe
of Family Guy fans is that
its jokes aren't funny.
Despite the fact that
episode 1.02
was worse than the first,
I will hold out hope
that The Cleveland Show might still
turn out to be good.
One last thing that I
want to say is how much I
hate Cleveland Jr.
the changes they made
to his character make him
really annoying.
The Cleveland Show is
all new on Fox Sunday nights,
8:30 EST.
For information
on The Cleveland Show see the
official web site
and keep coming back
for new episode reviews
each week so that you
will know if the show
has gotten any better
or if it still sucks.
Rating: 3 / 5 Stars