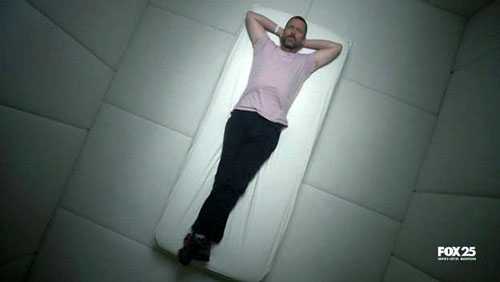 Review: House M.D. 6.01 & 6.02 – "Broken"
Original Airdate: September 21, 2009
Last time we saw the good doctor Gregory House (Hugh Laurie), he was going into a rehab/asylum for the mentally ill in order to kick his addiction to Vicodin. So the episode kicks off with a montage of the different stages of his withdrawal effects. After an intensive course, he gets sent to the "regular" area with the other patients, one of whom is portrayed by Curtis Armstrong, and gets a roommate in the form of Alvie, a manic depressive rappin' Latino portrayed by Tony award-winning actor Lin Manuel Miranda.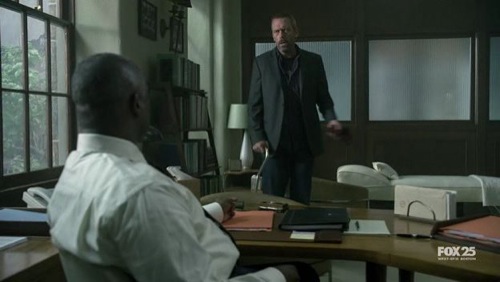 Soon, House is fed up with waiting to get his letter of discharge and go back to work at Princeton-Plainsboro Hospital. In order to do this, he tries his usual tricks: blackmail, manipulation, and even trying to get help from his only friend, Dr. James Wilson (Robert Sean Leonard). But, alas, the chief of the asylum knows all the tricks and does not relent. After many attempts, House finally gives up and decides to go with the flow and be a good boy. Along the way, he meets and falls in love with a patient's sister, Lydia, portrayed by Franka Potente, with whom he goes on to have a one-night stand.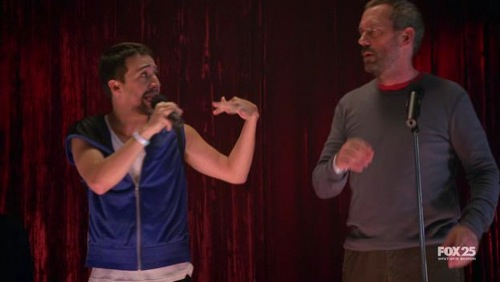 When the asylum has a talent show, House is unwillingly goaded into performing free-style rap with his roommate. Soon after, House learns that all he needed to do to get out was to talk to somebody about his problems instead of popping pills. All the while, he helps Lydia's sister get better and effects some change in Alvie. At the end, House is finally able to get on a bus and head on home, relieved that his visions of Amber are gone.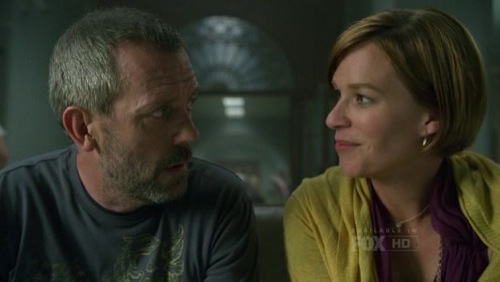 This season opener made me fall in love with the series all over again. From the dialogue, which was expertly executed by the cast, to the great guest stars and the sweet ending, this is what the doctor, no pun intended, ordered. One thing that made this episode so refreshing, in my opinion, is the general lack of the series regulars (Lisa Edelstein, Omar Epps, Jennifer Morrison, Olivia Wilde, Jesse Spencer, and Peter Jacobson) which, in turn, made the new characters so much more interesting. However, having said that, I did enjoy the brief appearance of Leonard's Dr. Wilson which served as an anchor of sorts. Last but certainly not least is Laurie's performance. This time we get to see House in a whole new environment and on the other side of the stethoscope. Laurie once again proves why he is the lead star of the show.
Overall, I give this two-hour season opener a 5 out of 5 right out of the gate.