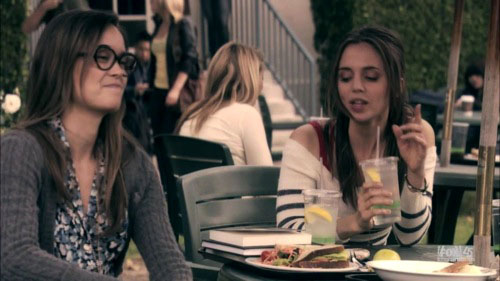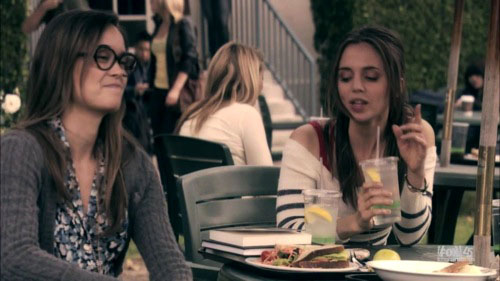 Episode: Dollhouse 2.11 – "Getting Closer"
Original Airdate: January 8, 2009
The latest episode of the now-canceled FOX television series Dollhouse is, without a doubt, the most mind-blowing episode of the show to date. Whether Season Two was always slated for such a spectacular ending, or if some tweaking was done after FOX pulled Dollhouse from sweeps and it was obvious that the show wouldn't be coming back for a third season is unclear but, regardless of why the show is headed down its current trajectory, the end result is phenomenal.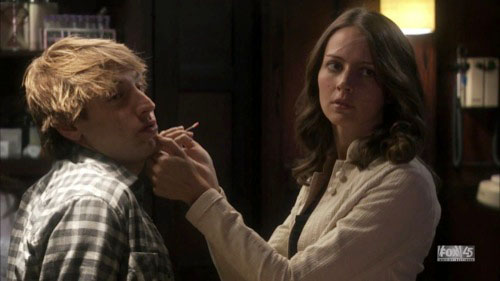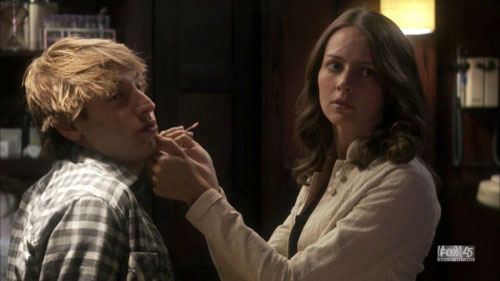 As the Dollhouse prepares to wage war against the rest of the Rossum Corporation, Topher and Adelle DeWitt… procure, shall we say, the assistance of Caroline's former roommate and friend, Bennett Halverson, in an effort to reconstruct Echo's original personality, Caroline Farrell. Since the beginning of Season One, Dollhouse continually reminds viewers that Echo/Caroline is not like the other actives in any of the Rossum Corporation's Dollhouses. What viewers didn't understand until recently — perhaps even until "Getting Closer" — is exactly how important both Echo and Caroline are to Rossum… or what a pivotal role she/they would play for those fighting back against the company. The overall message of "Getting Closer" is heavily mixed, at times pointing to the futility of trying to overthrow a powerful corporation while alternately establishing that there is still hope of doing just that.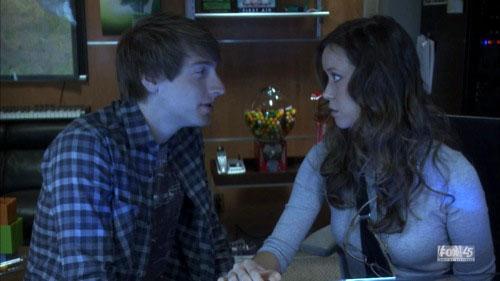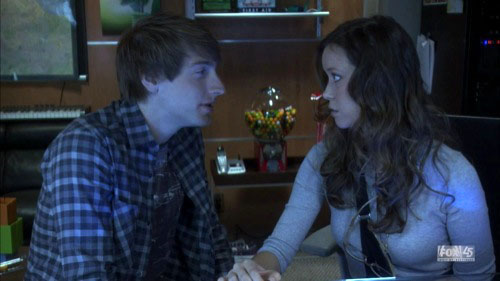 While it's painfully obvious how enamored Topher is with Bennett, DeWitt has Ballard and several other employees escort the neuroscience genius back to their Dollhouse because they need her as well. As Topher works to regain Bennett's trust (punching a girl in the face isn't exactly the best way to build a trusting relationship, after all) and rebuild Caroline's "wedge" (her original personality imprint storage unit), the other events taking place in the Dollhouse seem to escalate exponentially. DeWitt and Boyd (Harry Lennix) receive an unexpected visit from some of the Dollhouse higher-ups, Mr. Dominic (Reed Diamond) escapes from "The Attic" in order to warn his former colleagues about an impending attack on the Dollhouse, Dr. Saunders makes a surprise return after her escape several months earlier, and Topher and his assistant, Ivy, are tasked with re-imprinting all of the actives with their original personalities and releasing them from service.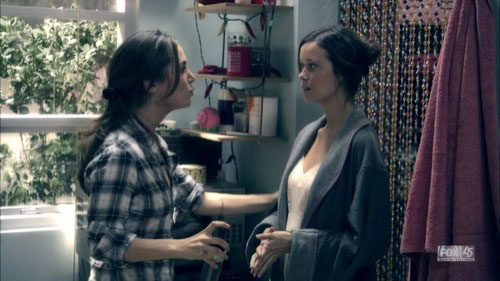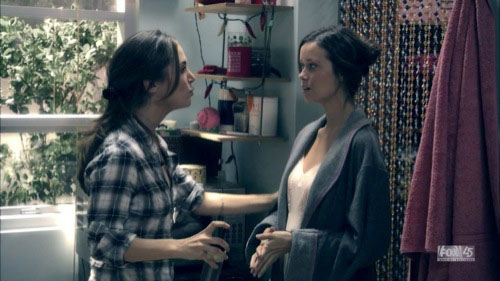 Episode 2.11 uses the series's staple transitions between past and present quite liberally; however, the episode is structured in such a way that the information in each flashback and present-day scene isn't muddled or confused by the frequency of transitions. A great deal more information about Caroline Farrell and her past efforts to take down the Rossum Corporation, as well as about her friendship with Bennett Halverson, is revealed in this episode, and viewers may be surprised by the relationship that begins to develop between Echo and Bennett. The biggest reveal, although not the most shocking moment of "Getting Closer," is the identity of the head of the Rossum Corporation, which inevitably will leave Dollhouse fans at a loss for words. The most shocking moment of the episode — I literally yelled at the television screen for this one — revolves around an unexpected death, but whose, I won't reveal. If you want to know, you'll have to watch "Getting Closer," and I highly recommend that you do. It's definitely one of the best episodes of Dollhouse thus far.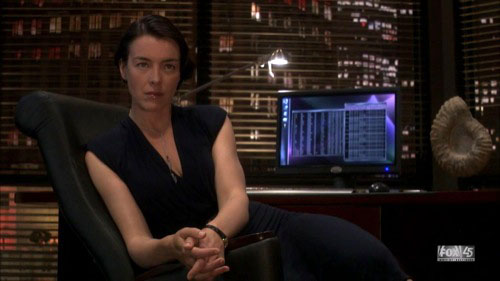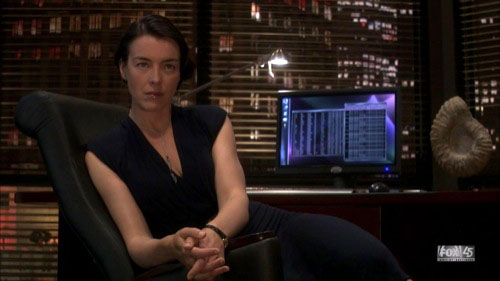 Notable Quotes from Episode 2.11 – "Getting Closer"
Adelle: [to Boyd, after he shoots several hostiles in her office] I think we can agree this carpet is done for.
Bennett: [to Topher] You routed through an I-09 to seize control of my chair?
Rating: 4 / 5 Stars