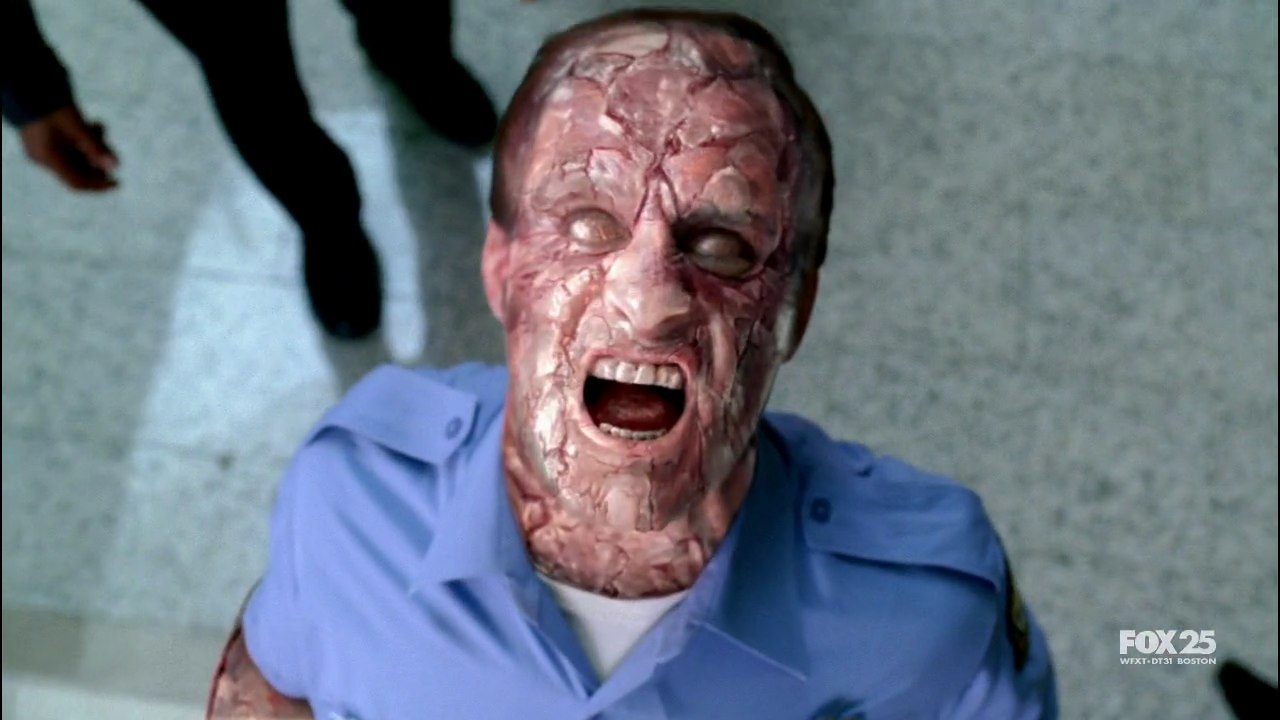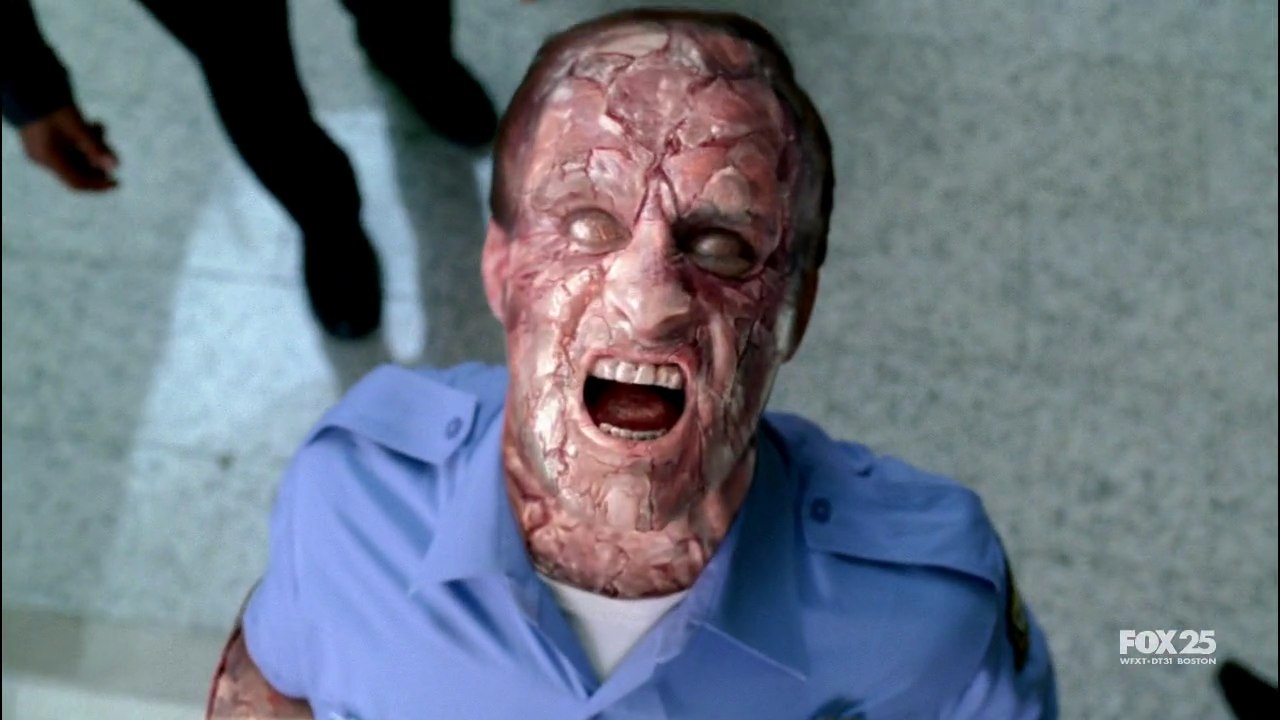 Episode: Fringe 2.03 – "Fracture"
Original Air Date: October 1, 2009
Most of the screencaps were done by In A Dream Caps.
I don't know what it was about this ep that got me so stoked (bodies spontaneously exploding or more bowling alley time?), but I was jazzed up after it was over. It's hard to explain if you haven't watched the shows, but this episode felt more Fringe and less The X-Files.
Starts off with a Philly cop getting a call from someone referred to as "Colonel." The Colonel gives the police officer a mission, and the cop drops everything to go fulfill the mission. He's told to go to a train station and take a briefcase from someone in a black trenchcoat. The station is filled with people, and it takes the cop a minute to find the guy with the briefcase. Weird part was that the guy with the briefcase had no idea what the cop was talking about, and the cop had to take the briefcase from him by force. That's when things get really weird. The cop starts to crystallize, then he explodes in the middle of the crowd.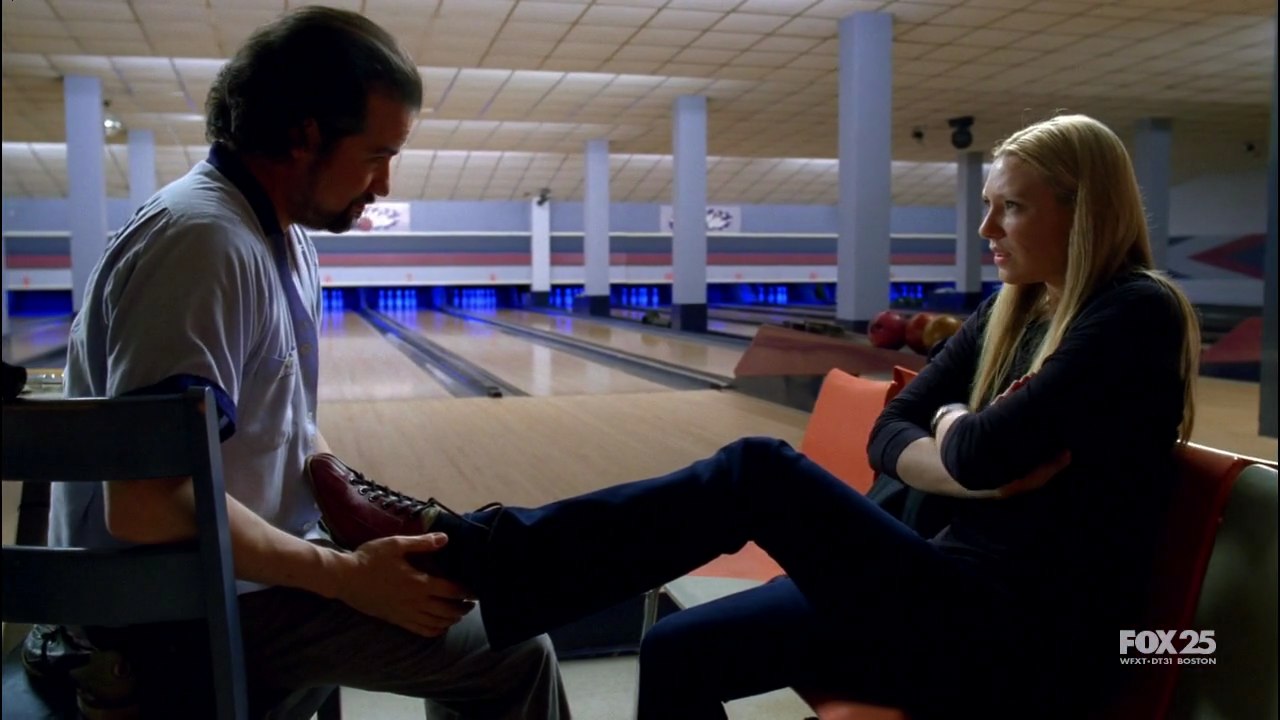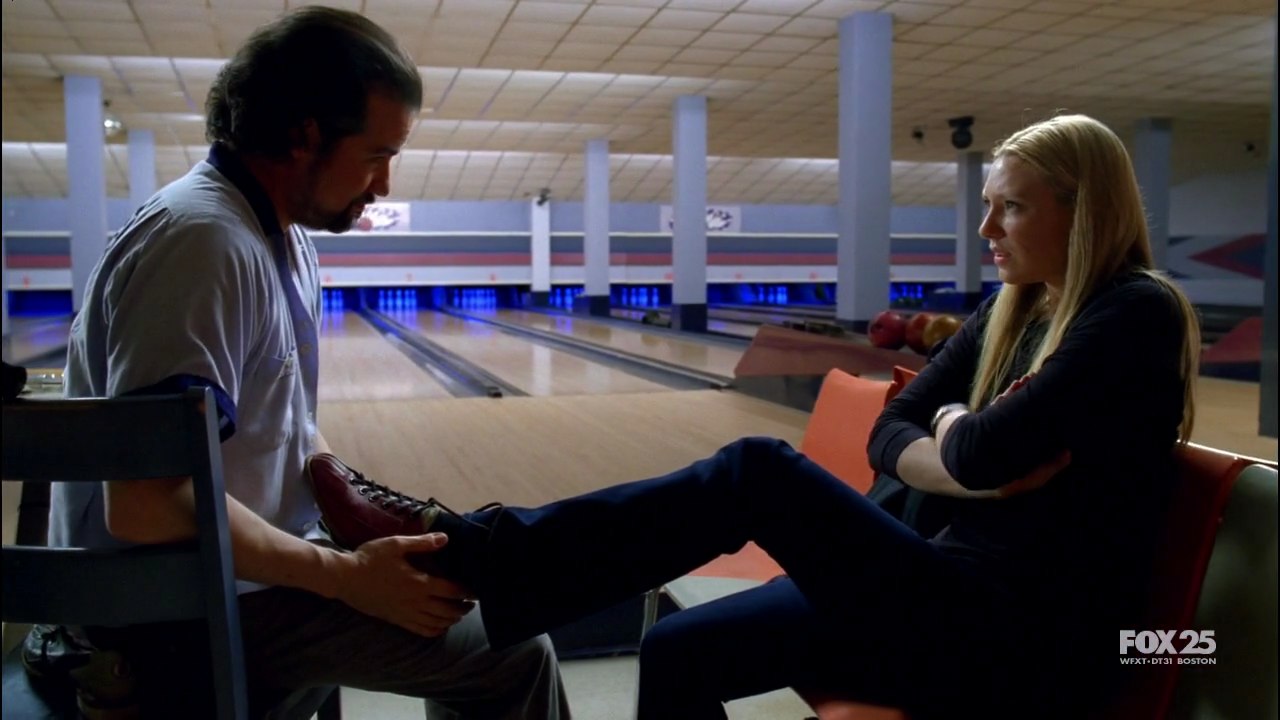 Bowling alley scene! Olivia's in bad shape still. Sam has her trying to tie her shoes (which isn't happening because her hands are about as steady as that birdhouse you made back in high school). Sam eventually ends up helping her tie them, explaining what the did for Nina when she was spending time with him. Apparently, getting used to a robot hand isn't as easy as one would think. Since she only has two modes to emote (angry and, well, kind of blank), Olivia starts getting crabby with Sam. He changes the subject to how she looks like she isn't getting more than 2-3 hours of sleep a night (which I call BS on because she doesn't look anything like I do and he totally described me), and susses out that she still in pain from the accidents but still no headaches. After that, he tells her she can leave and come back tomorrow. This really irritates her.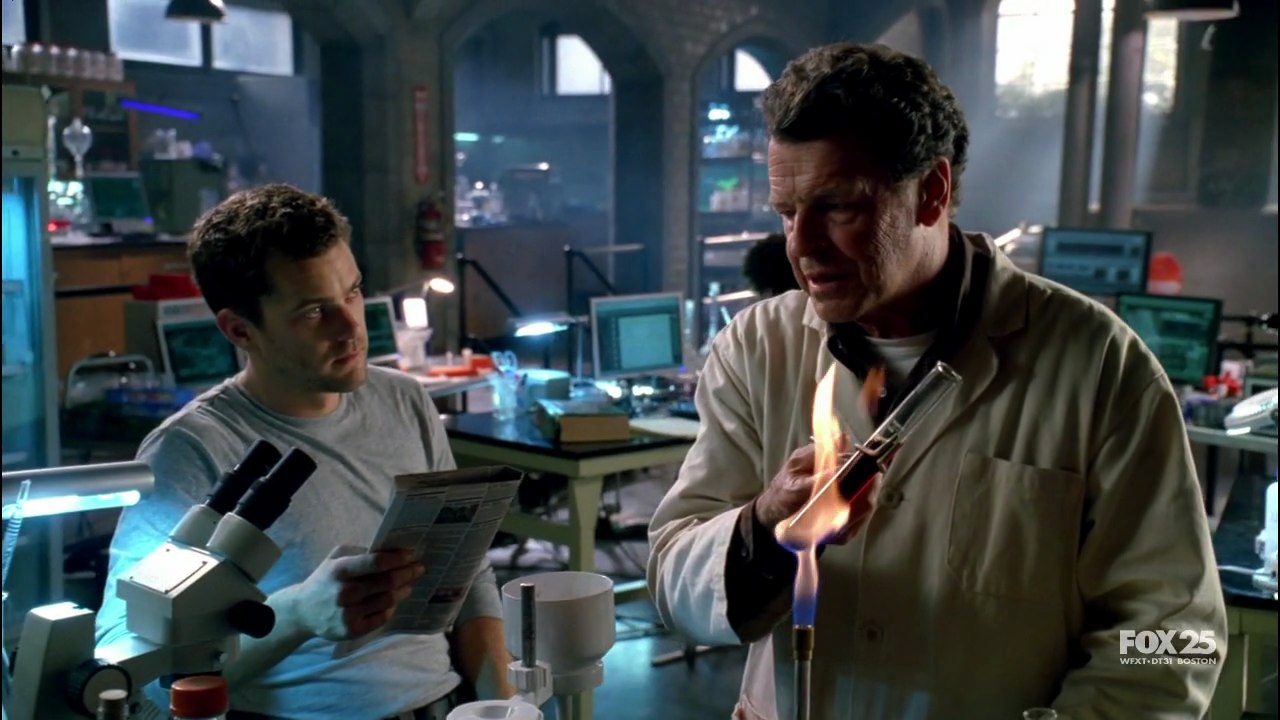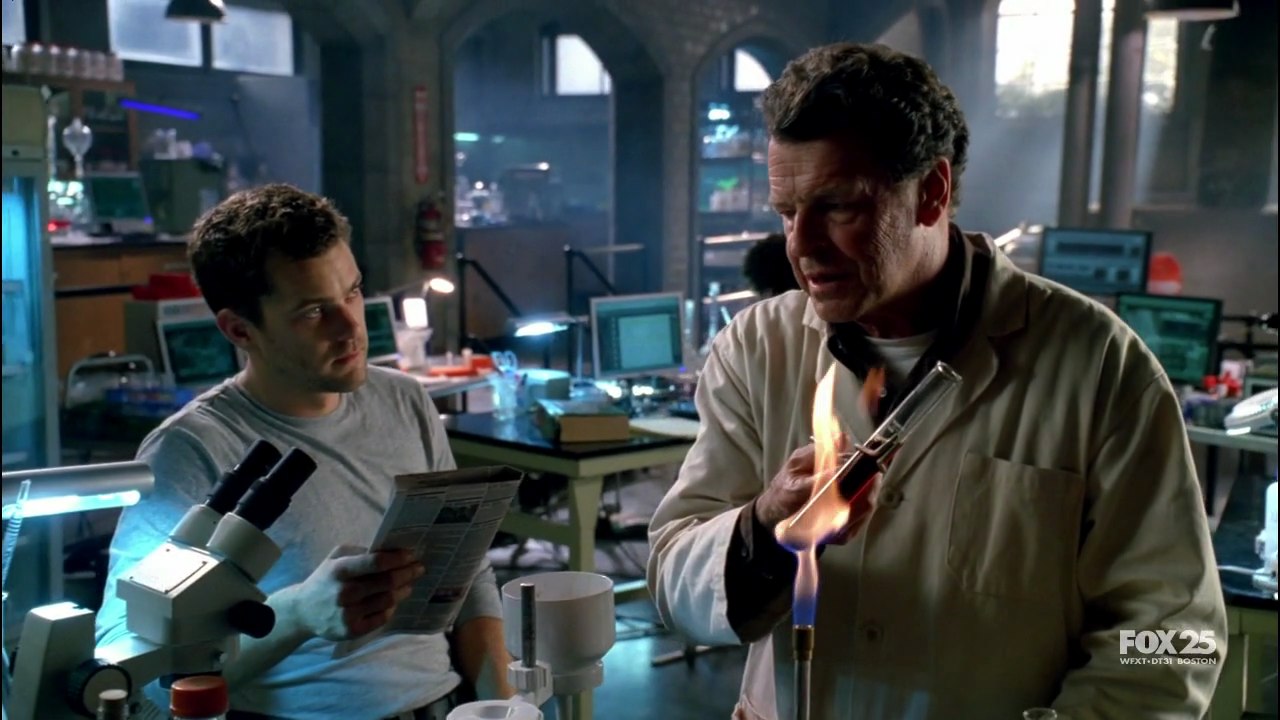 Over at the Lab, Peter's trying to find a new place to live because he's sick of living in that one-bed hotel/dorm/whatever he and Walter have been living in since S1. Walter's being difficult about it, coming up with many excuses on why he doesn't like the suggestions Peter throws out. He's happy were they are now, but Peter's ideal morning does not involve waking up to his father doing jumping jacks, nude, while singing an aria from Pagliacci. Before there can be a real argument, Astrid pulls up the exploding cop case in Philly and the team is on the case! This makes Walter very happy because that means one thing — bodies!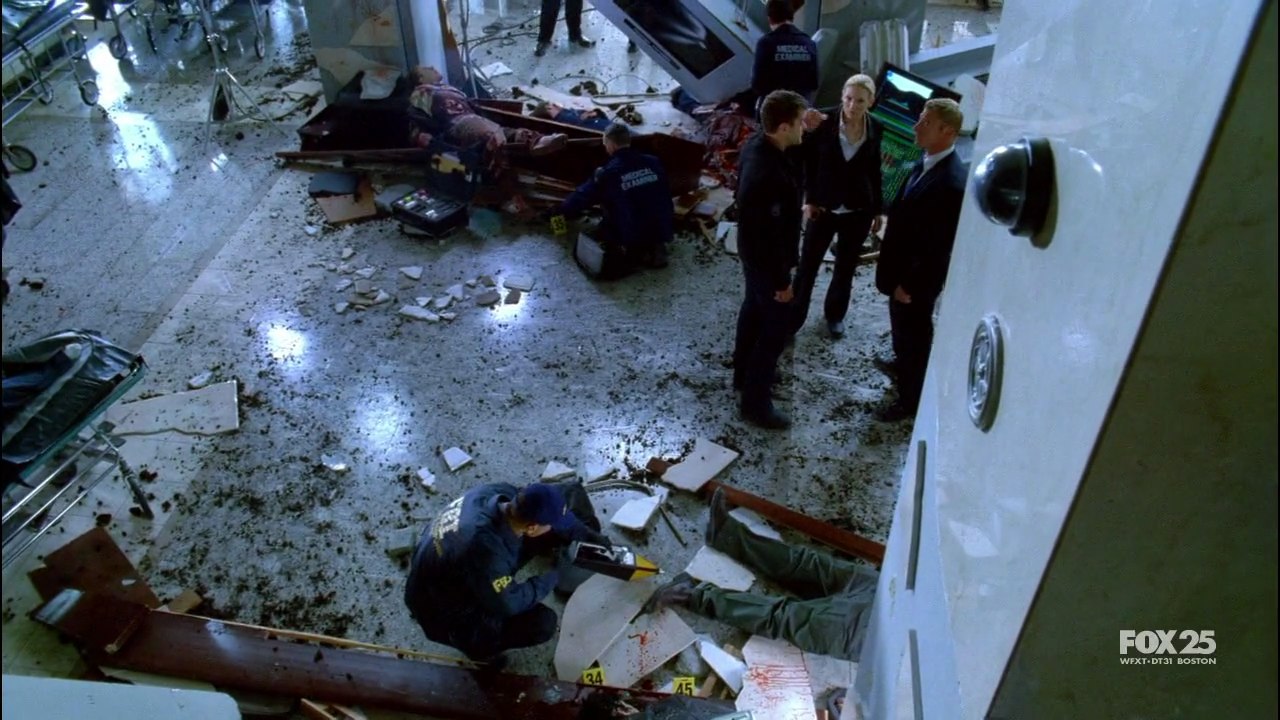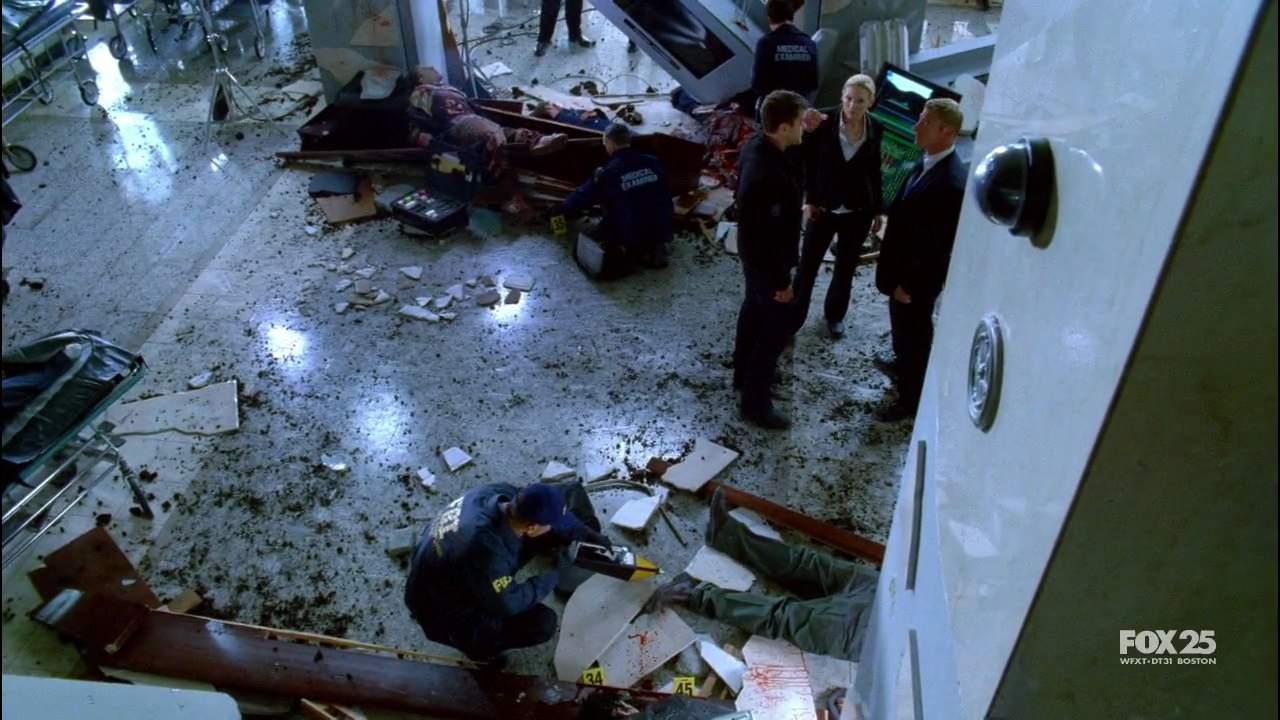 Everyone at the scene is at a loss on what caused the explosion. No one saw anything, none of the EMP disabling devices or anti-terrorist stuff went off, and there's no incendiary devices at the scene. Not even shrapnel of the metal variety, which should be present with the amount and kind of damage caused. Walter does find some kind of crystal shrapnel in one of the bodies (he licks it and I about died because we already know what it is). I also liked that he's starting to at least attempt to be more polite with other people (dealing with one of the officers at the scene that isn't one of the Fringe Division regulars). After Peter makes sure Walter isn't dragged away from all the bodies, he notices a police badge sticking out of a piece of wood. Eagle eyes on that one, I don't know how he noticed it.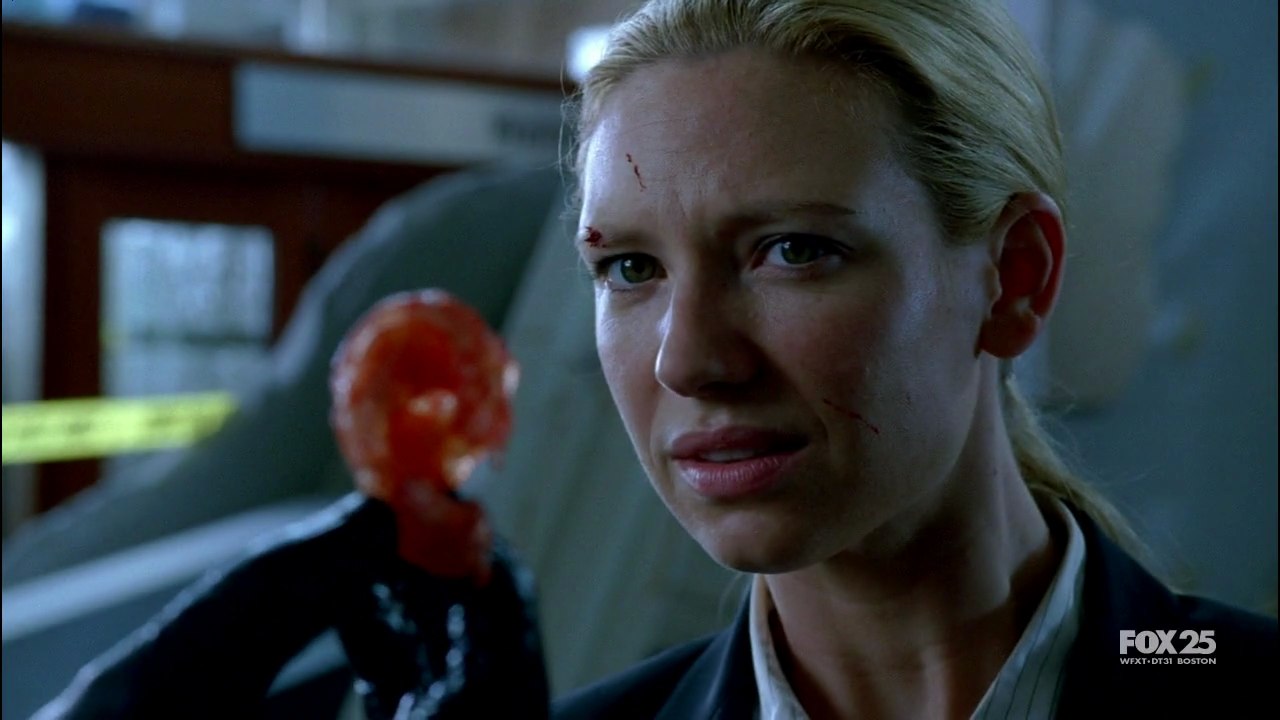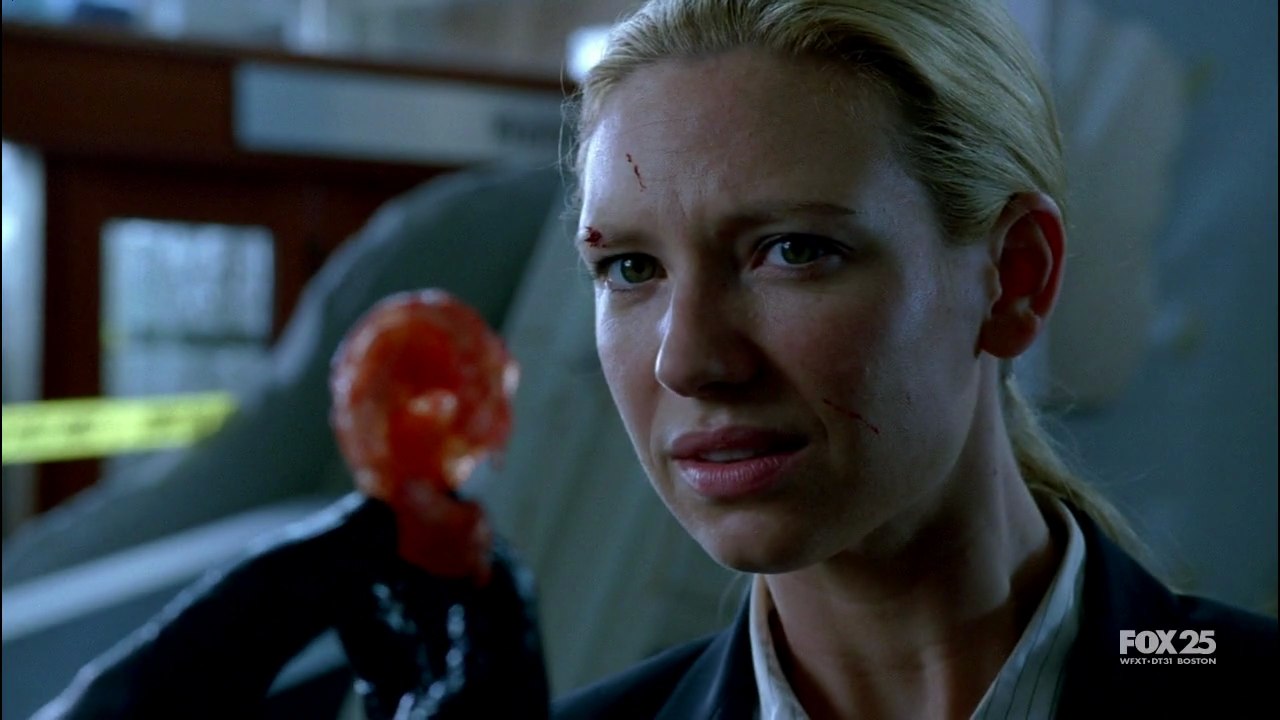 Broyles shows up and tells Olivia that no terrorist group has claimed responsibility for the explosion yet, so no one has a clue about what's going on. Peter walks over to them with the badge and finds out that there isn't a body to go with it anywhere. Of course, when Walter rushes over to them with a crystalized ear, they soon find out that the Officer Gillespie is everywhere since he was the bomb.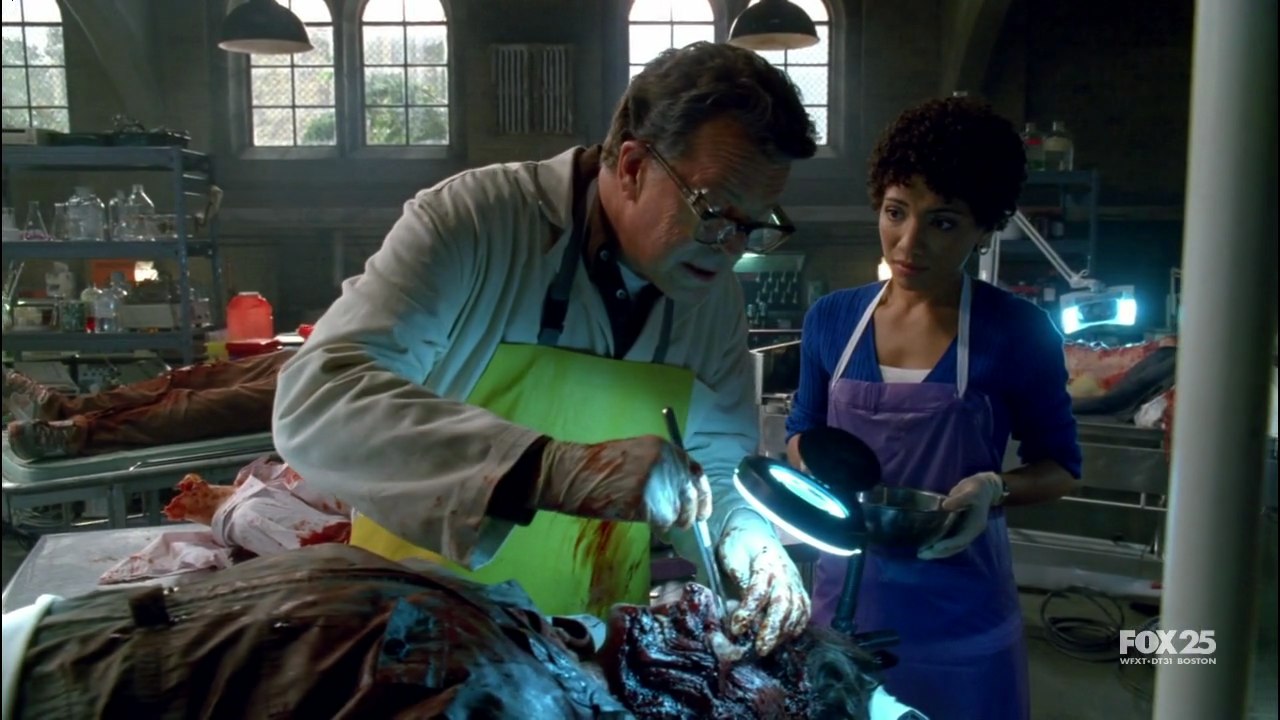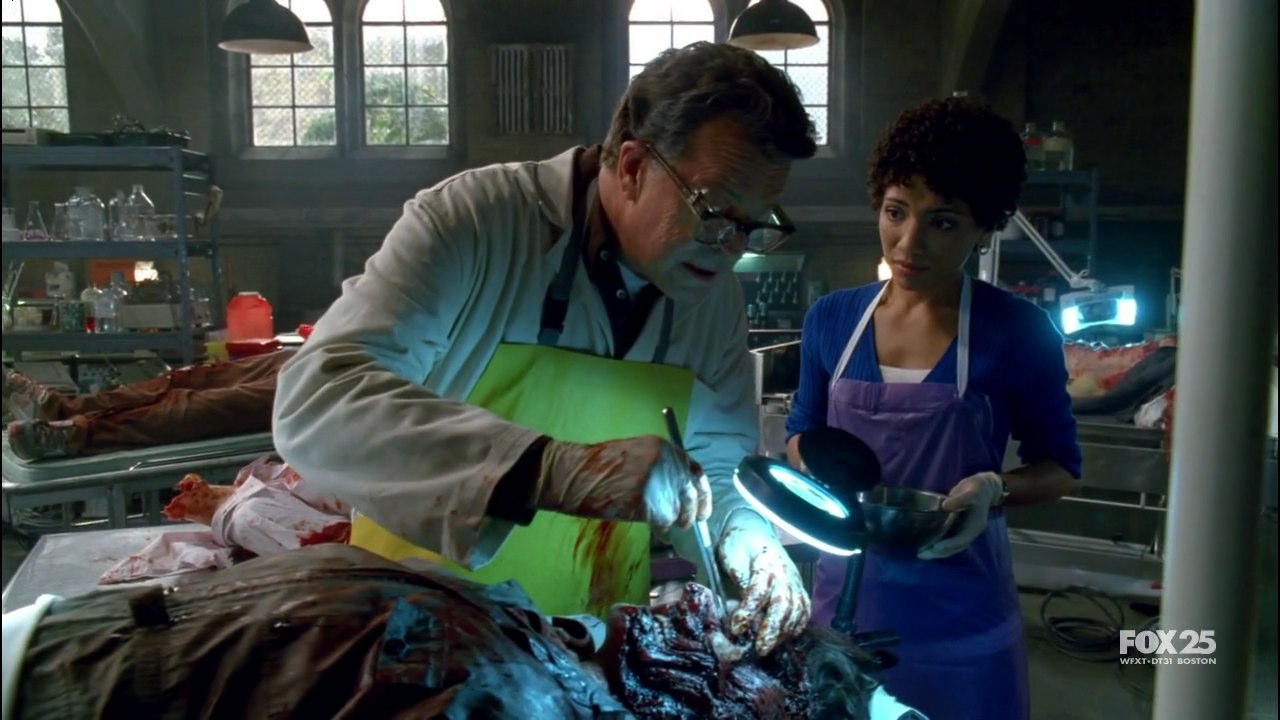 Back at the Lab, Astrid and Walter start putting Officer Gillespie together piece by piece. She's starting to grow on Walter because he's less abrasive with her, even when she brings up the fact that Peter's been looking for a new place for them to live. He tells her that everything he needs is right here, which she understands since she's also a creature of habit, but she points out that if he never changes things up he'll never discover anything new.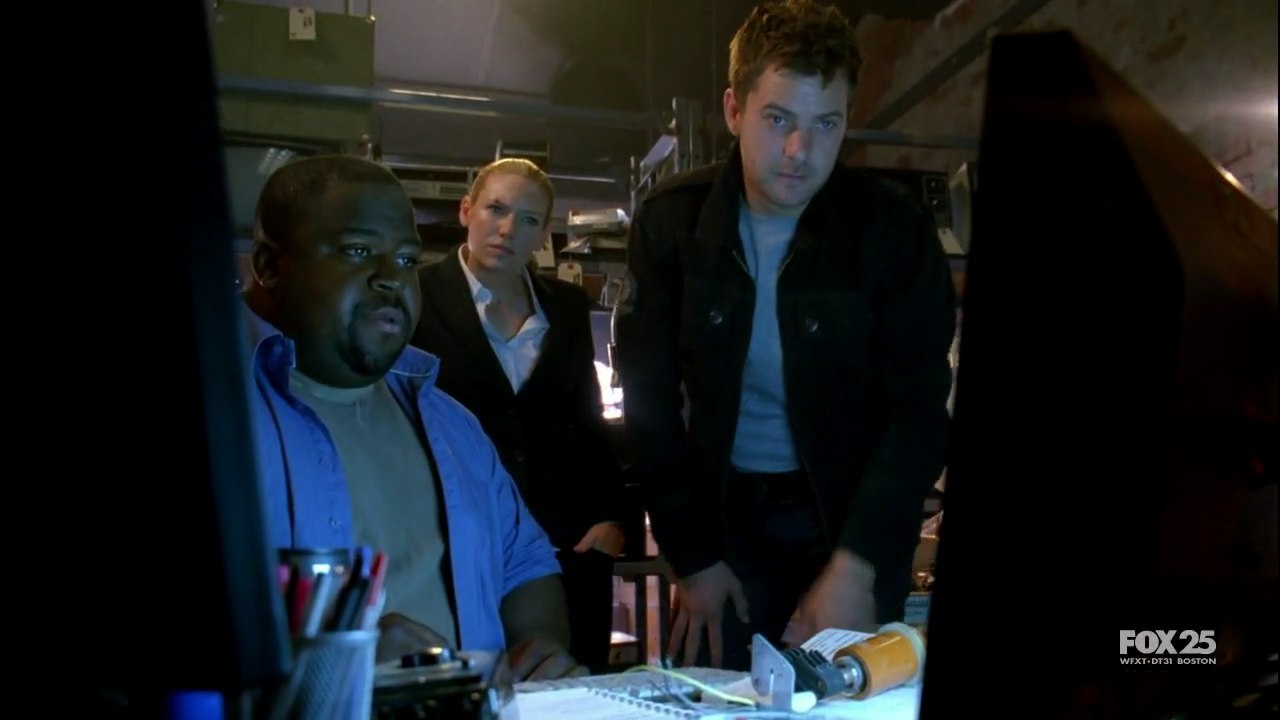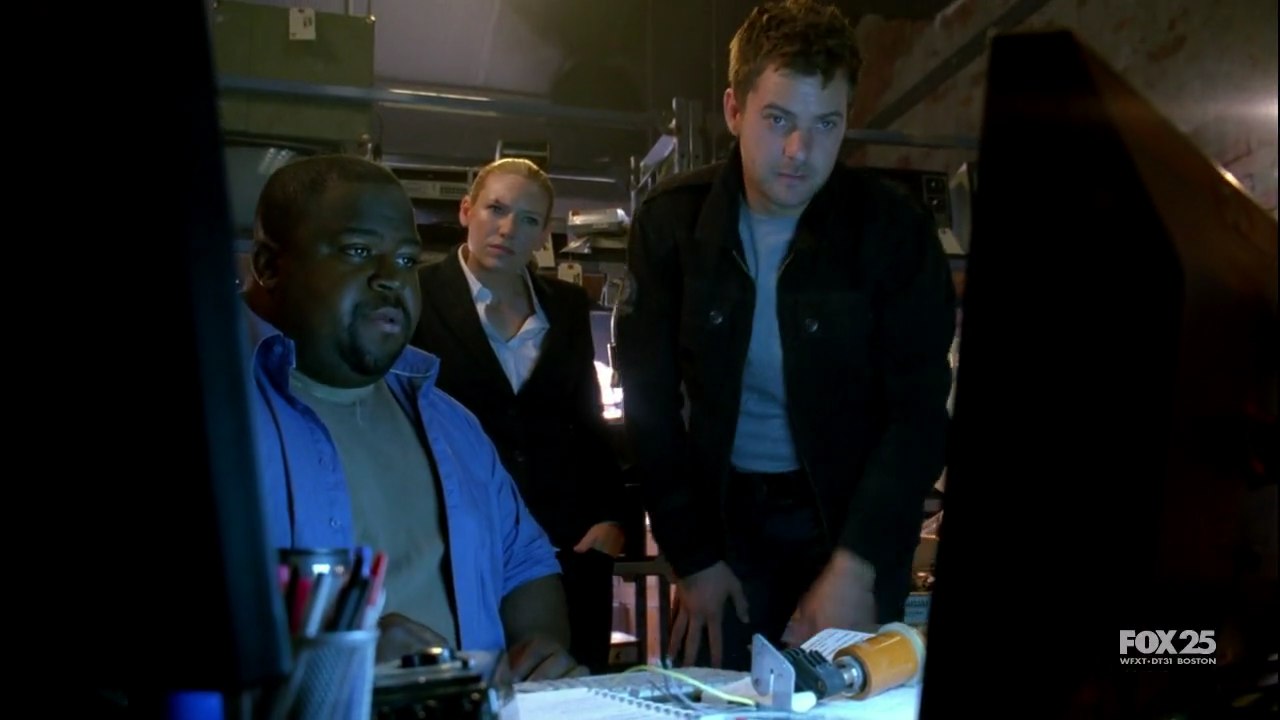 Peter, apparently, knows a specialist in just about every field. He and Olivia take the security tapes to a "video genius" he knows to see if they can clean up the footage and get a better look at what happened. Said genius gets the video cleared up as much as he can (not much), and tells them that it could have been radio wave interference that caused the feed to cut out and go all static.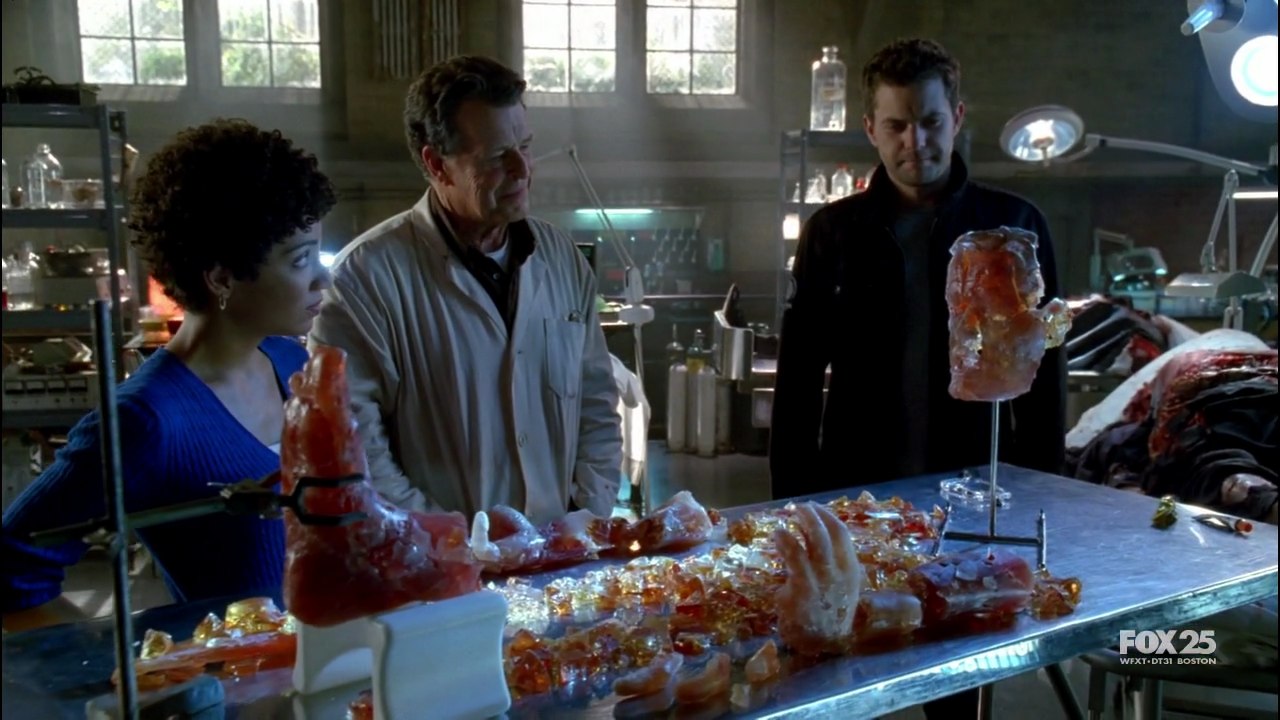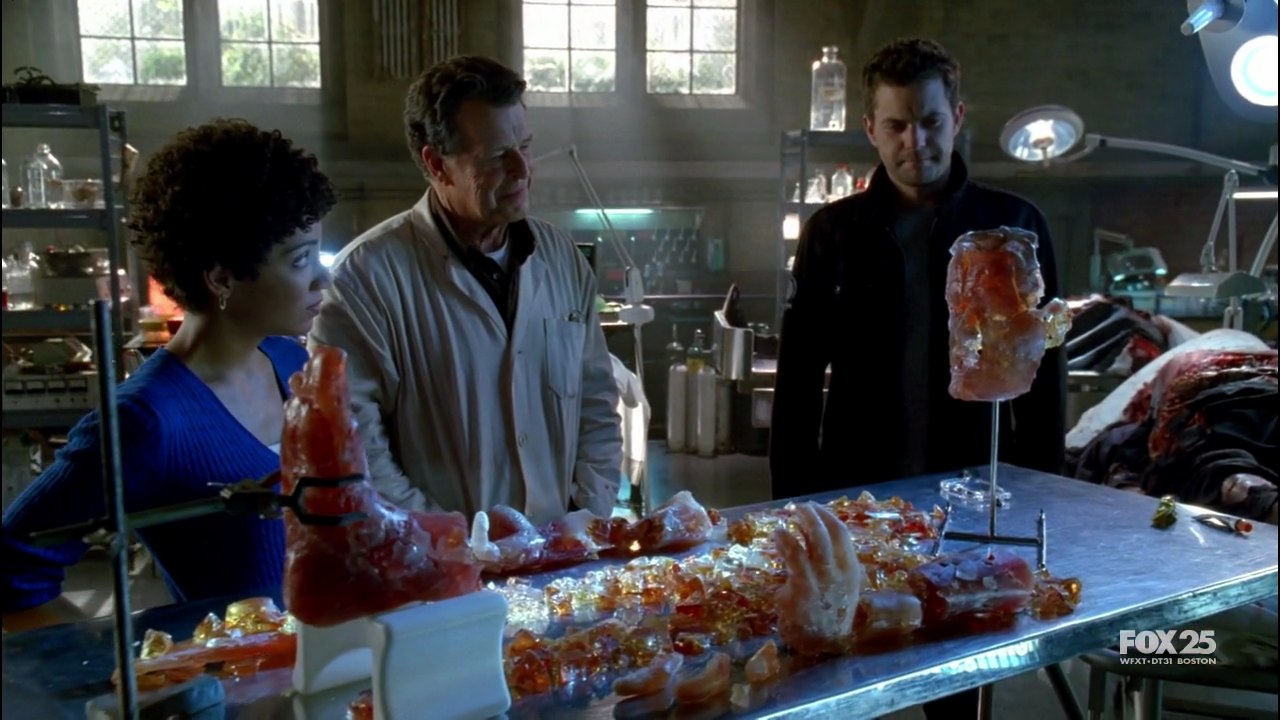 Not getting much with the videos, Peter meets back up with Astrid and Walter. Much like the Ms. July centerfold puzzle father and son put together when Peter was 10 years old, Astrid and Walter have been putting Gillespie back together. The odd thing (besides the body being crystallized and exploded into a bazillion pieces) were needle marks between his toes. Walter figures that whatever serum Gillespie was injecting into himself was what caused his body to become a bomb.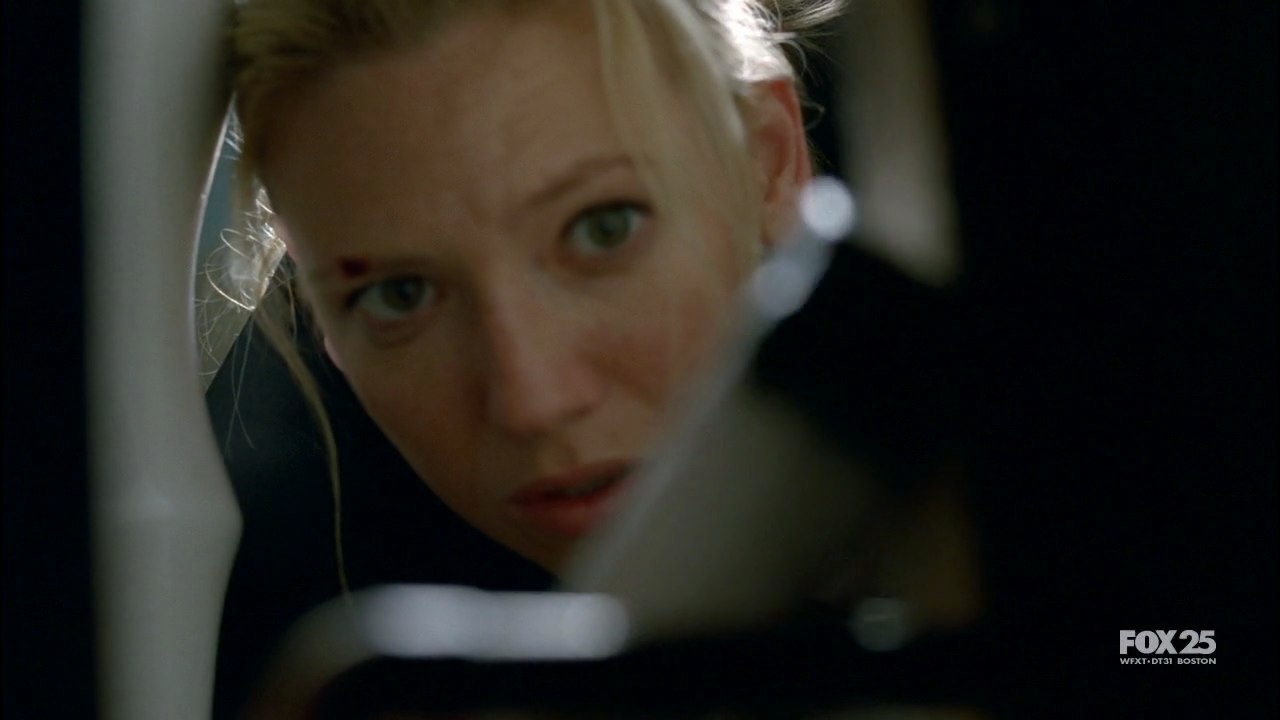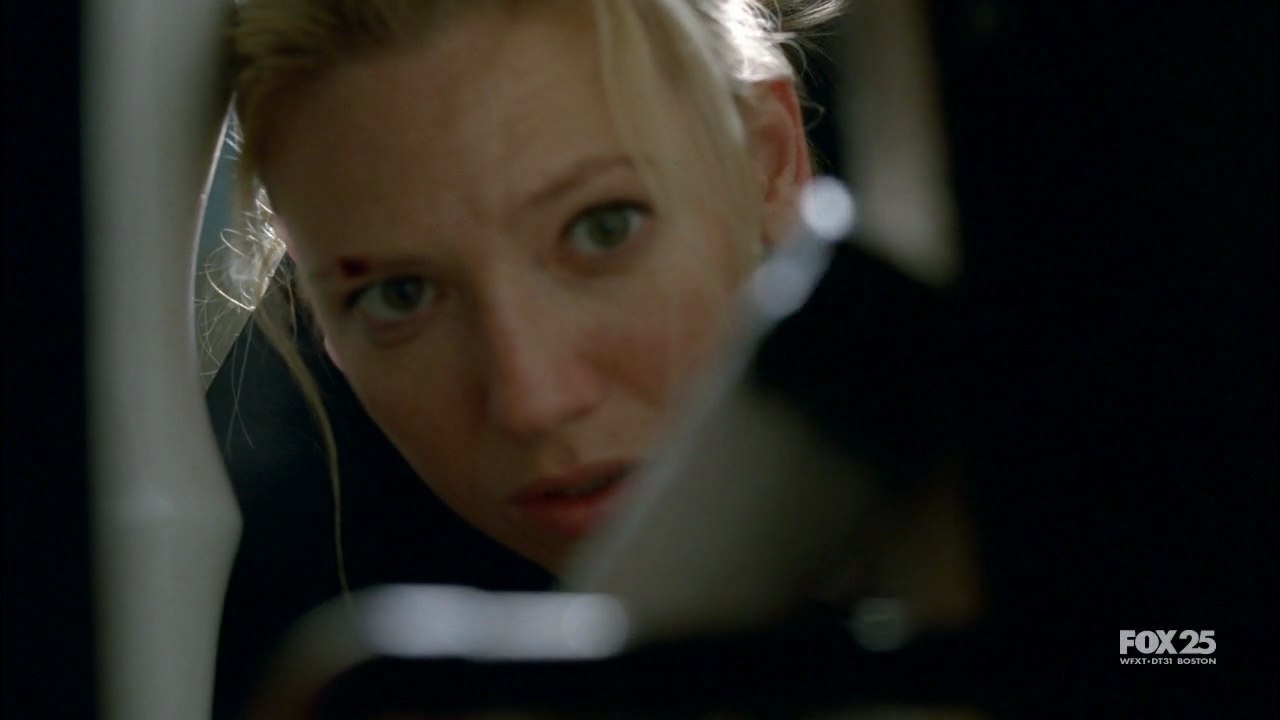 At the Gillespie residence, his widow doesn't know what's going on because no one will tell her that her husband exploded. She does mention that he was in the military and had been stationed in Iraq. Olivia gets hit with the headaches Sam kept asking about, and rushes to the Gillespie bathroom to be sick in, all the while flashes of the alternate reality coming to her. After she throws up, she notices a loose tile in the wall behind/under the sink. She goes digging around (don't you need a warrant for that?) and discovers the serum and a syringe. On their way out, they're trying to figure out why Gillespie would blow himself up. Peter asks about the headache, and Olivia blows it off as normal, but he's not buying that bologna.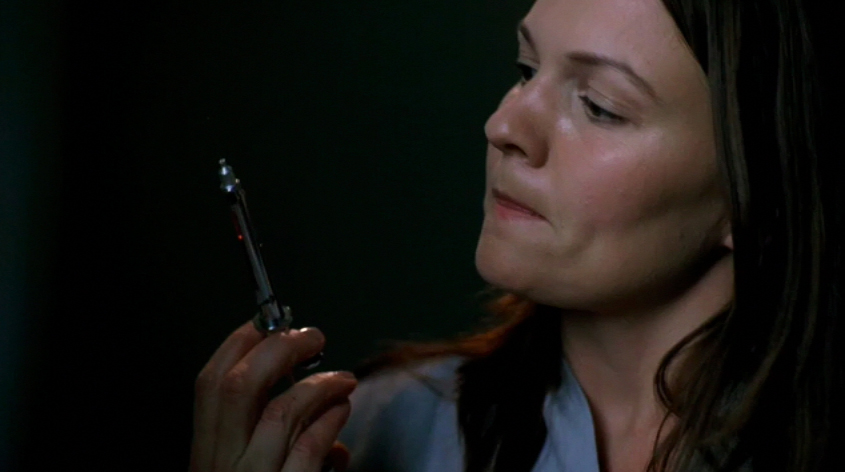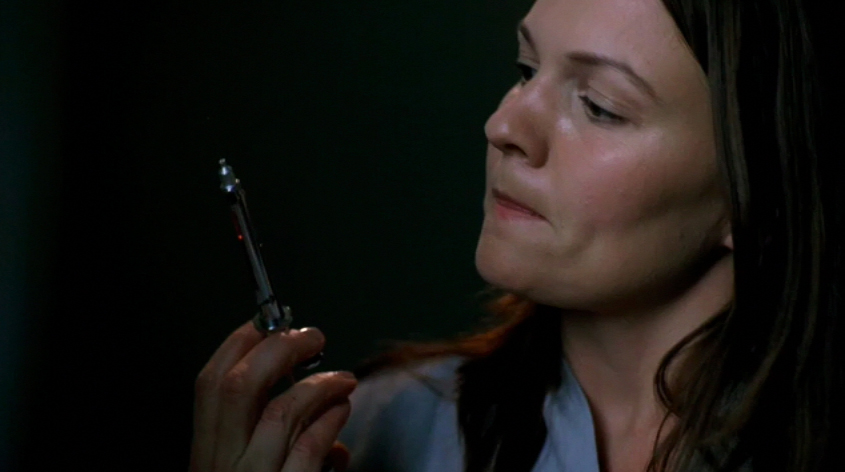 Cut to a lady sneaking out of bed and into her bathroom to inject herself with the same serum found in Gillespie's bathroom. There was a super neat effect as the serum went into the blood stream, but I'm not about to stick a screencap of a foot up here (the super grossness of that trumps the super neatness of the effect). Next day, the Colonel shows up at Mystery Lady's car and calls her back to "active status". He gives her a mission in D.C., asks if she's taking the serum, and tells her "Tin Man parameters are in effect," then leaves. She does not look happy about this.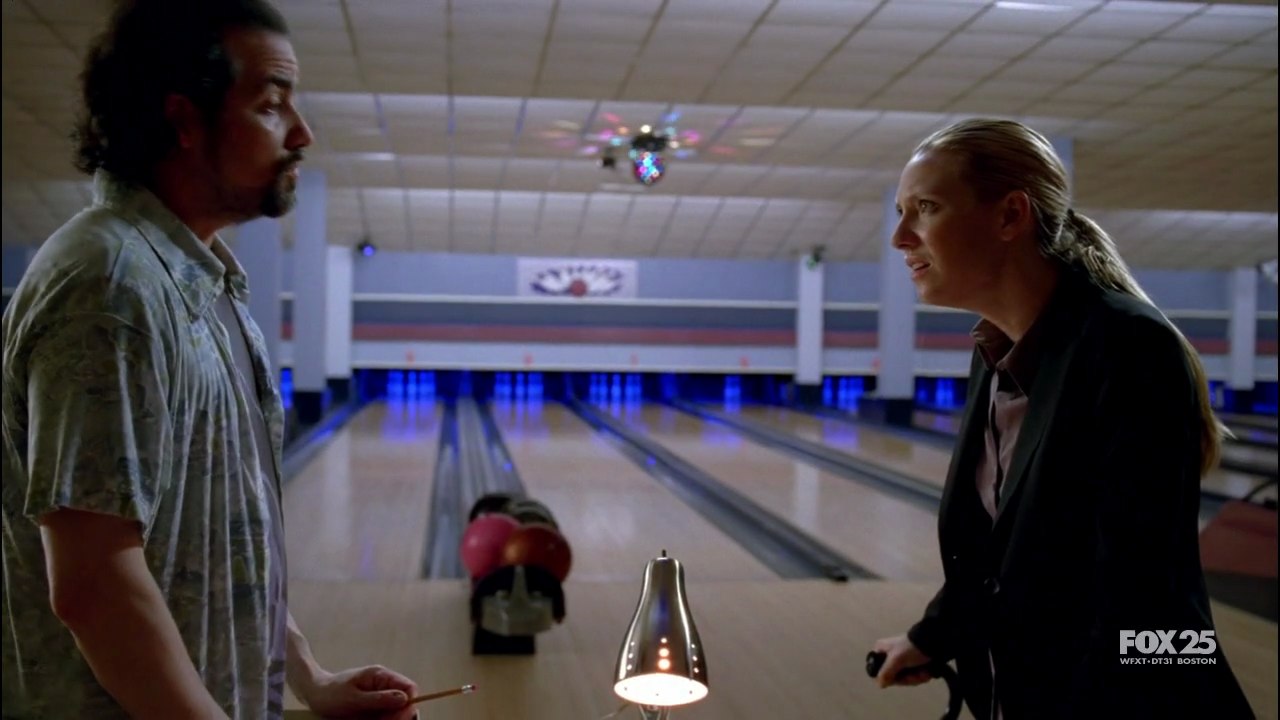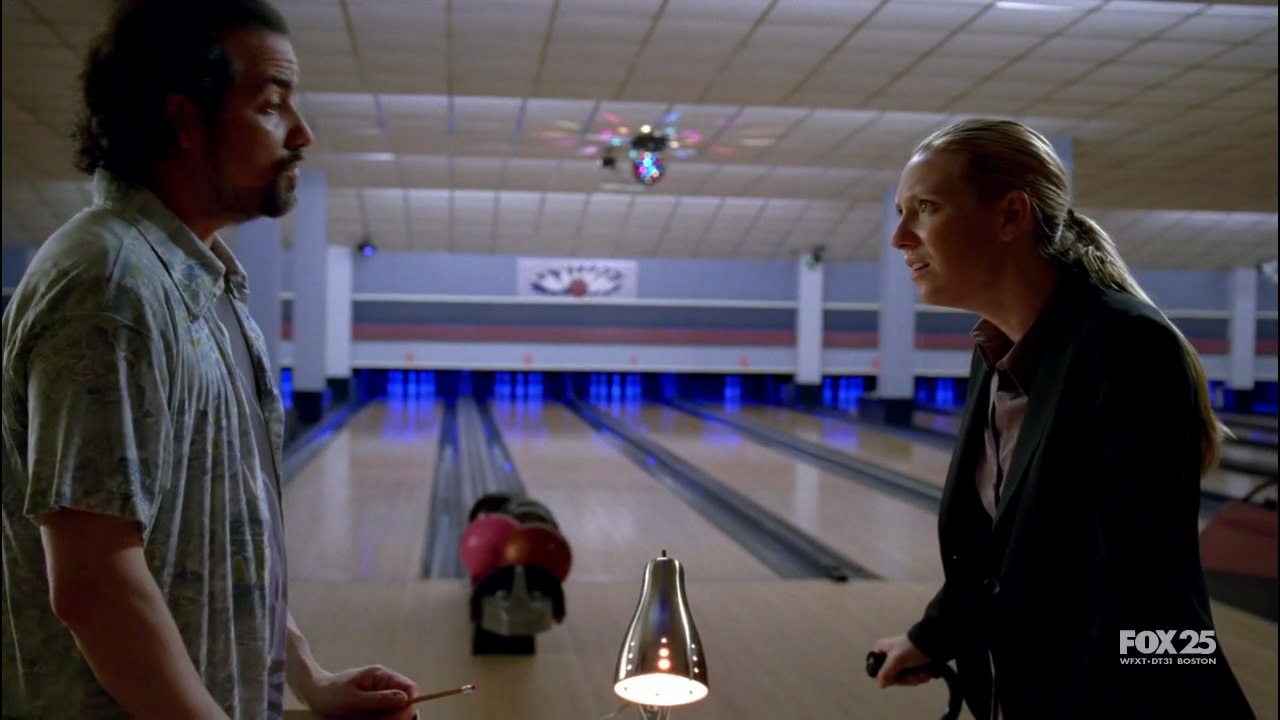 Olivia hobbles her way back to Sam's, demanding he "cut the Yoda crap" and tell her what's happening with her. Basically, the headaches are a sign the brain is starting to wake up parts that were "asleep" following the accident. She gets real shirty with him and he tells her she's going to keep score for a kid's league coming in to teach her some patience. She's getting really good at making that irritated look.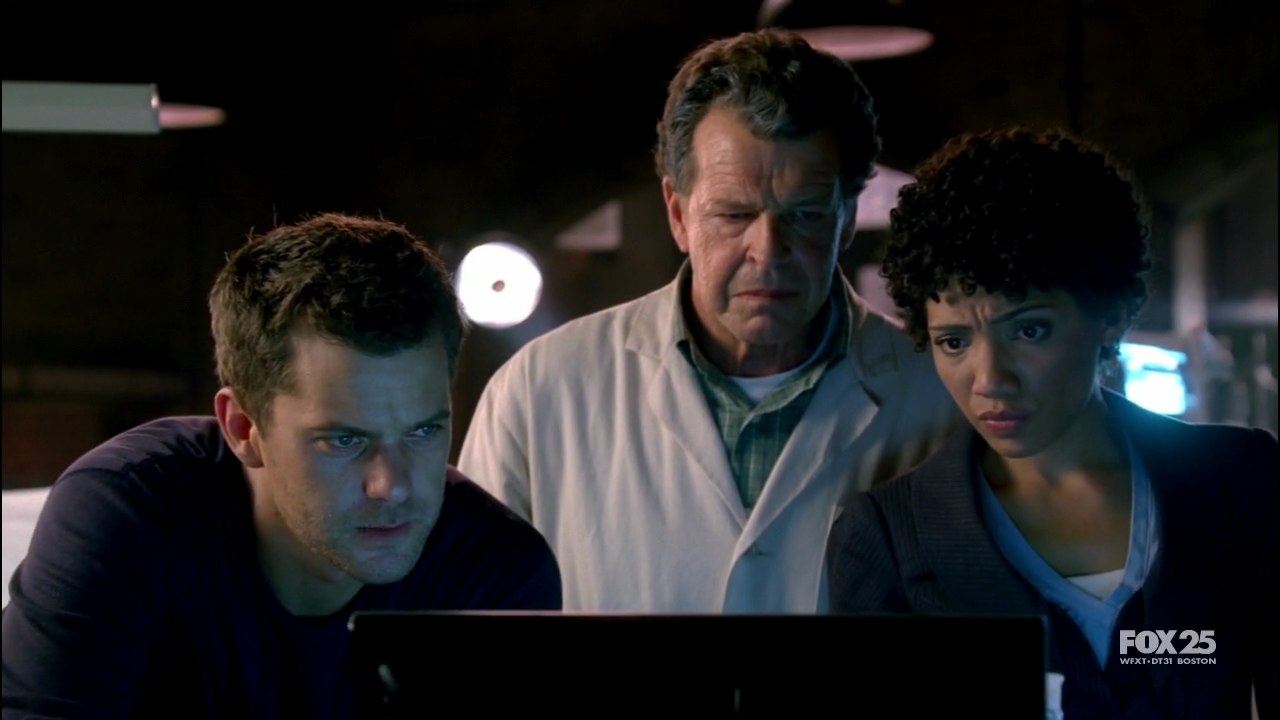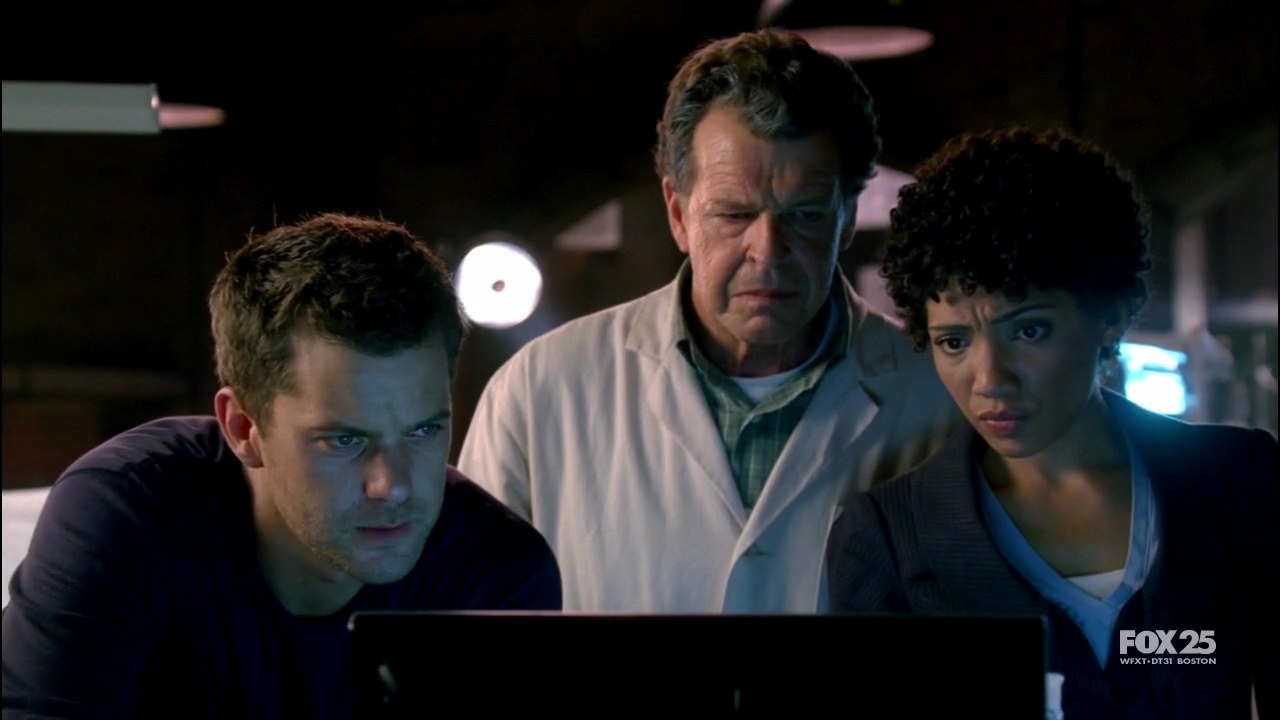 Having lunch in the Lab while discussing the case. This is why I wish I were a scientist (tip: don't eat cheeseburgers in front of Gene). Turns out that Gillespie would have been injecting himself while he was in Iraq because there was such a build up of it in his system. They also figure out that there needed to be a trigger to cause the crystallization and explosion: the radio waves that caused the security cameras to go bug nutty. Once Astrid gets Gillespie's military file, they also find out that his whole unit was exposed to a chemical weapon that should have killed them all. Tin Man is a "Classified Experimental Military Project."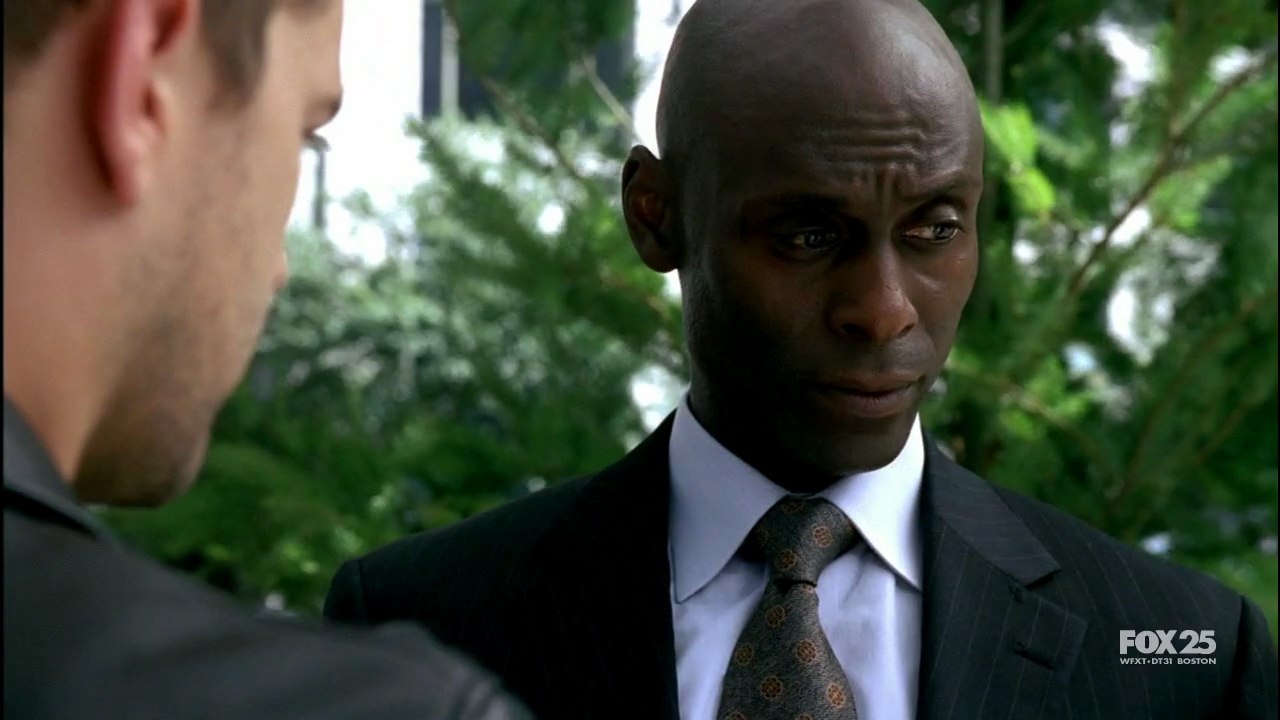 Peter and Olivia meet up with Broyles to talk about what Project Tin Man was. The only people listed as being a part of it are three Iraqi doctors. Peter knows someone in Iraq that could help find one or all the doctors, but he needs to fly out to Baghdad to see him. Olivia gets to go with him, despite Broyles's reservations about it, and stresses the trip remain in-house.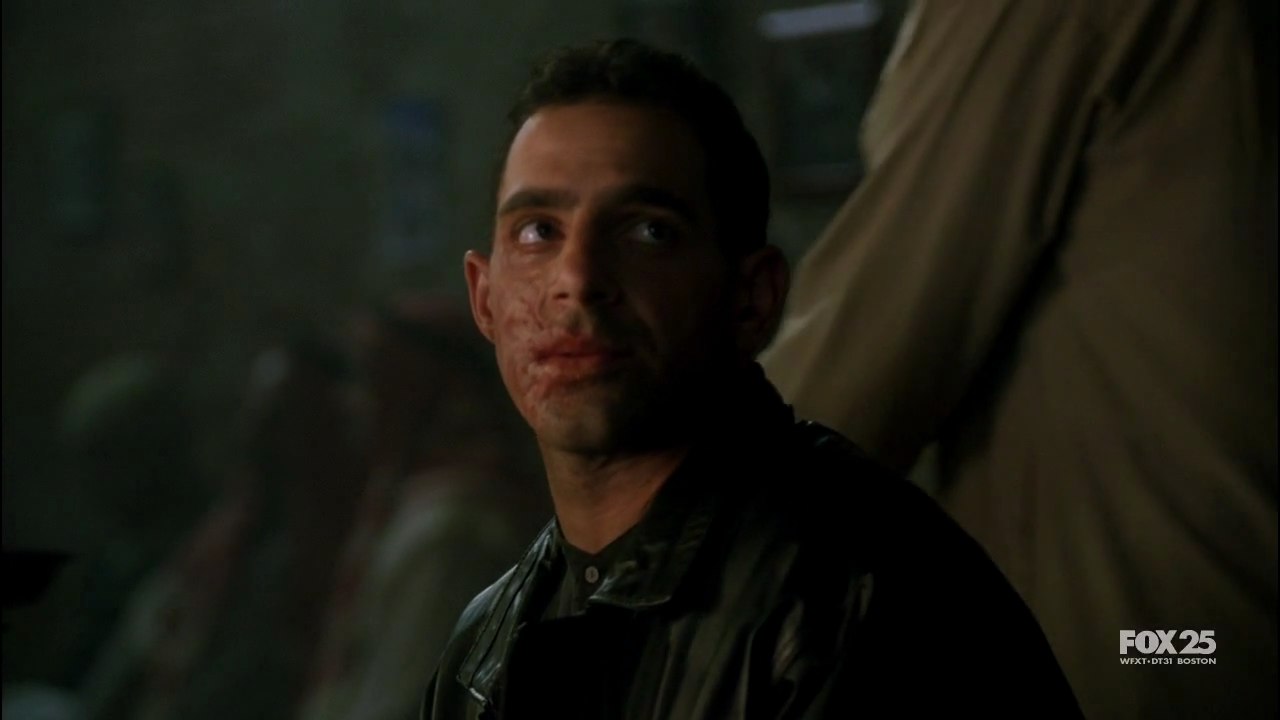 In Baghdad, Peter finds who he was looking for but that guy is not happy to see him. Peter gets this guy to help him by saying that he's trying to save people and with this man's help he can save them. I guess Peter wasn't a very good person before he signed up with Fringe. He and the man definitely have history, but when Olivia asks if Peter wants to tell her about it he declines. Yeah, because she's been so forthright and open with him about what's going on with her.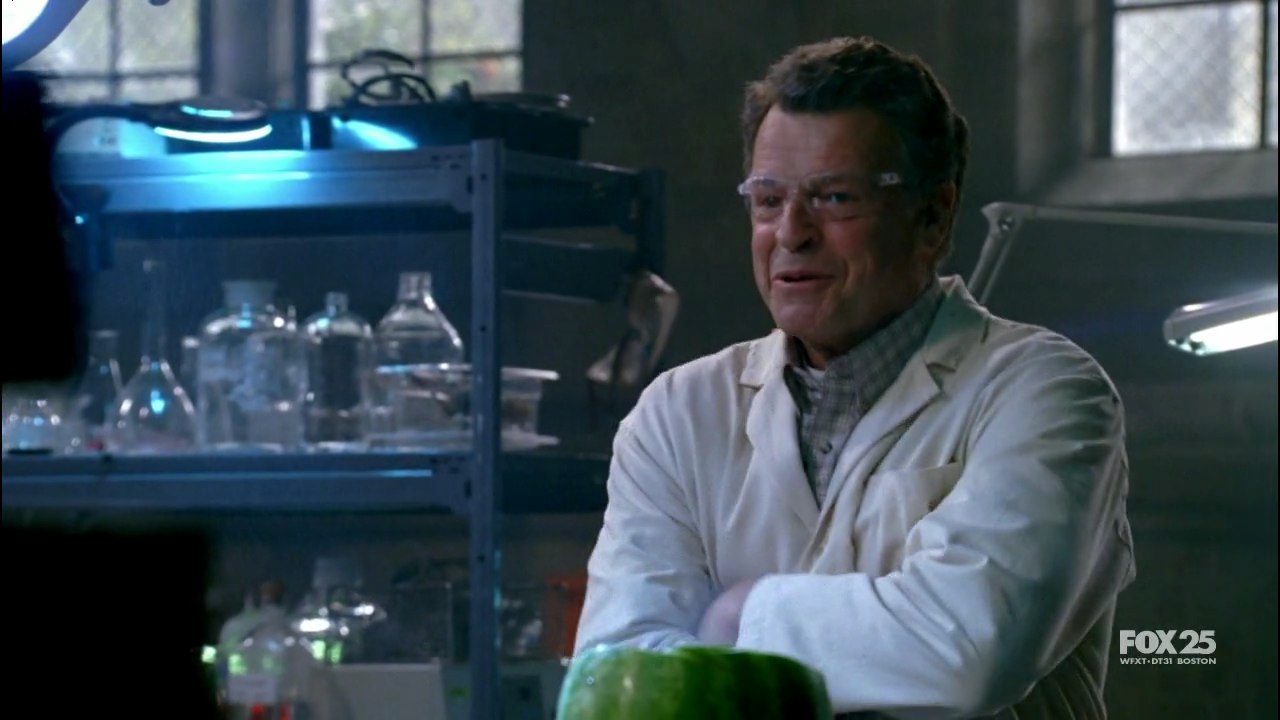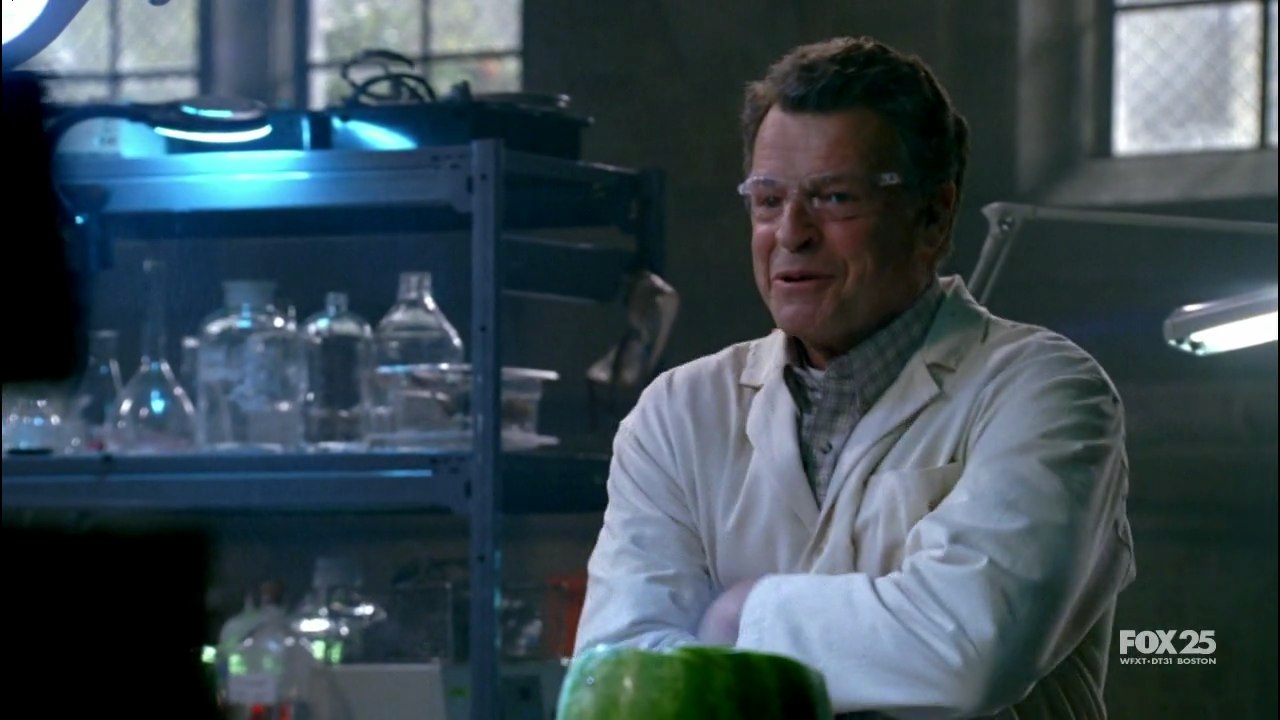 Back at Harvard, Walter is testing the radio wave theory on a watermelon. He injects the serum into the watermelon, then exposes it to various frequencies of radio waves. Doesn't take long before they find the right frequency (331.6 MHz), and the watermelon explodes to Walter's delight and Astrid's annoyance.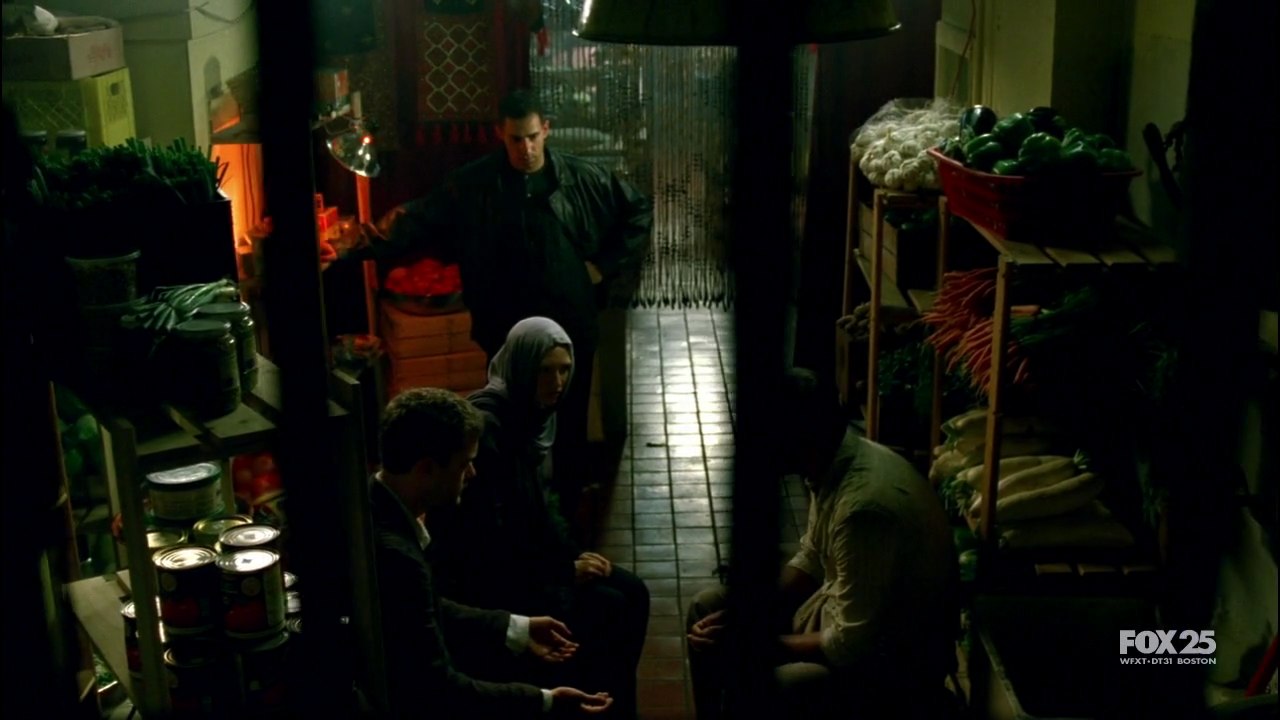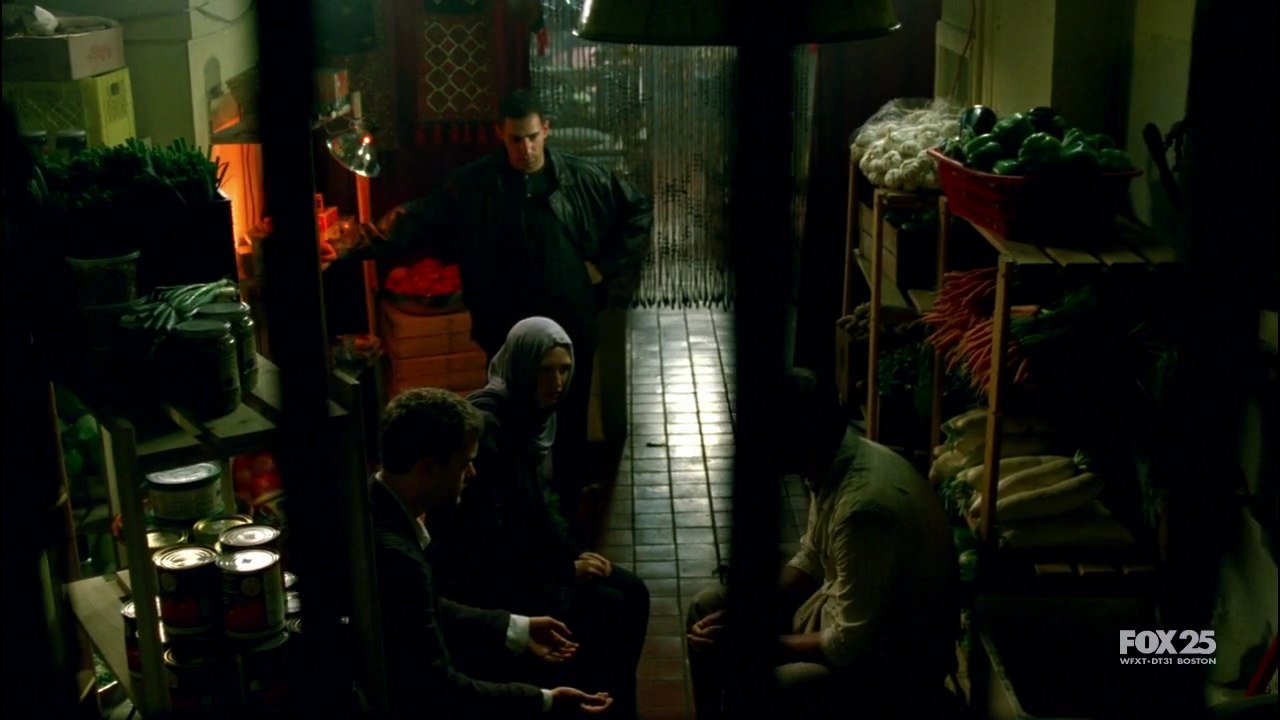 Peter's man eventually shows back up after finding one of the doctors (now working as a dishwasher because the people shunned him, considering him a traitor for saving lives in an American-run hospital). Olivia brings up Project Tin Man, and the doctor quickly refuses to talk with them. Peter's man convinces him they can be trusted and the guy spills his guts. The serum was supposed to be a treatment for the chemical weapon Gillespie and his unit were exposed to. Most of the unit died, but Gillespie and two others survived (one of them being our Mystery Woman/Diane). The serum had an unintentional byproduct: it turned the people into bombs. The doctor came up with one name when he found out that Gillespie had been triggered: Colonel Gordon, a dangerous man with no regard for human life.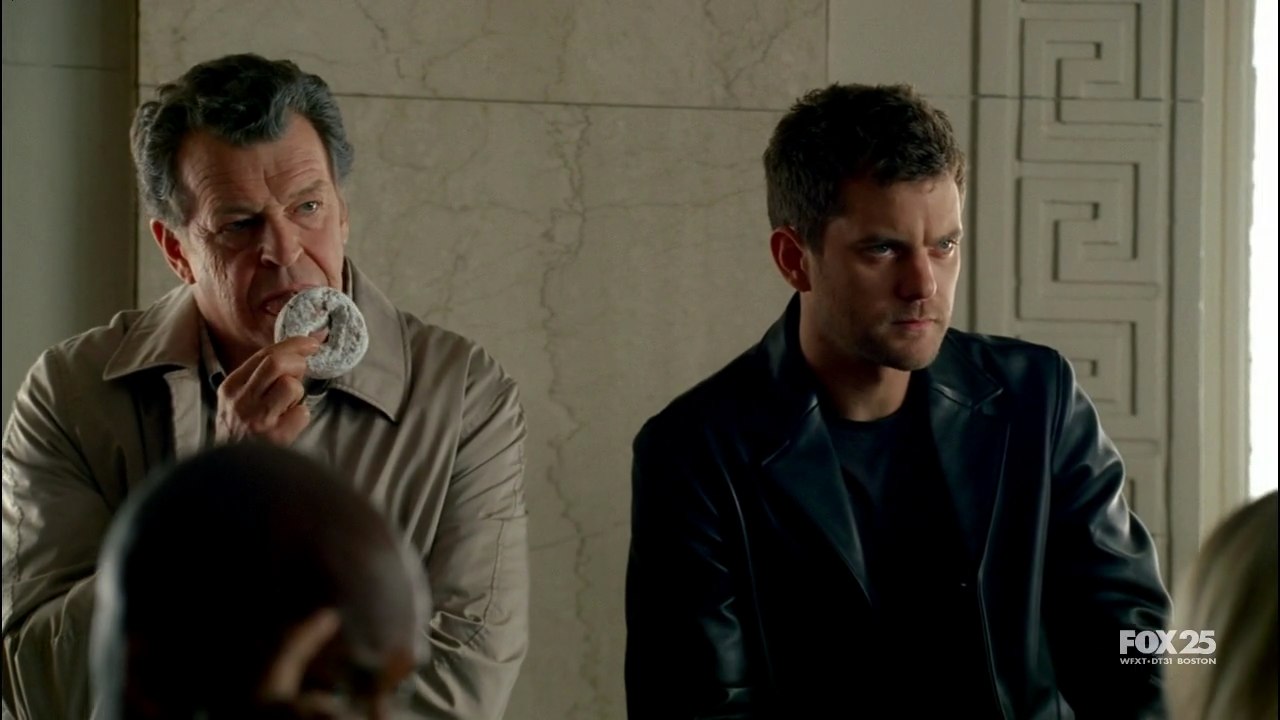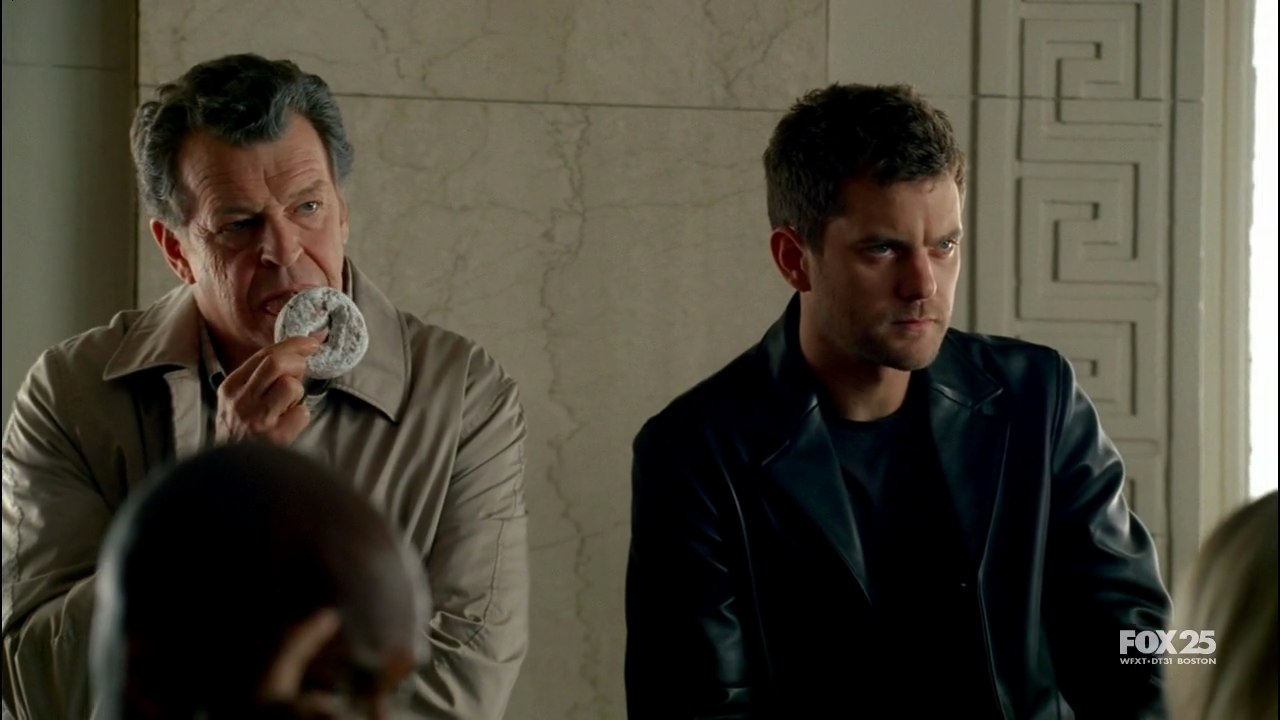 Everyone gets back to the States, and the FBI gather together to find Diane and the Colonel. The usual bullpen thing happens here where they run down who they're looking for and how dangerous they are. They get a call on Diane's whereabouts (heading to Federal Center Metro Station) and everyone rolls out. Best part is Walter licking the powdered sugar off the donut. I just enjoy Walter in every scene he's in.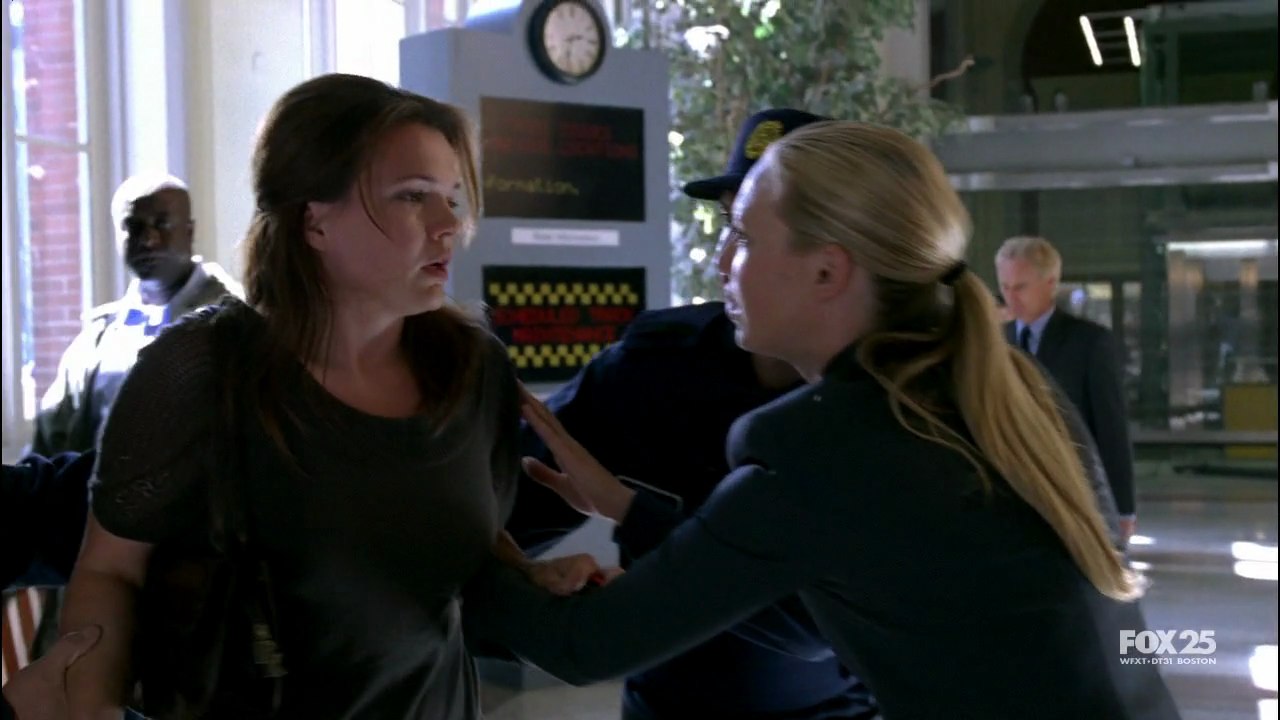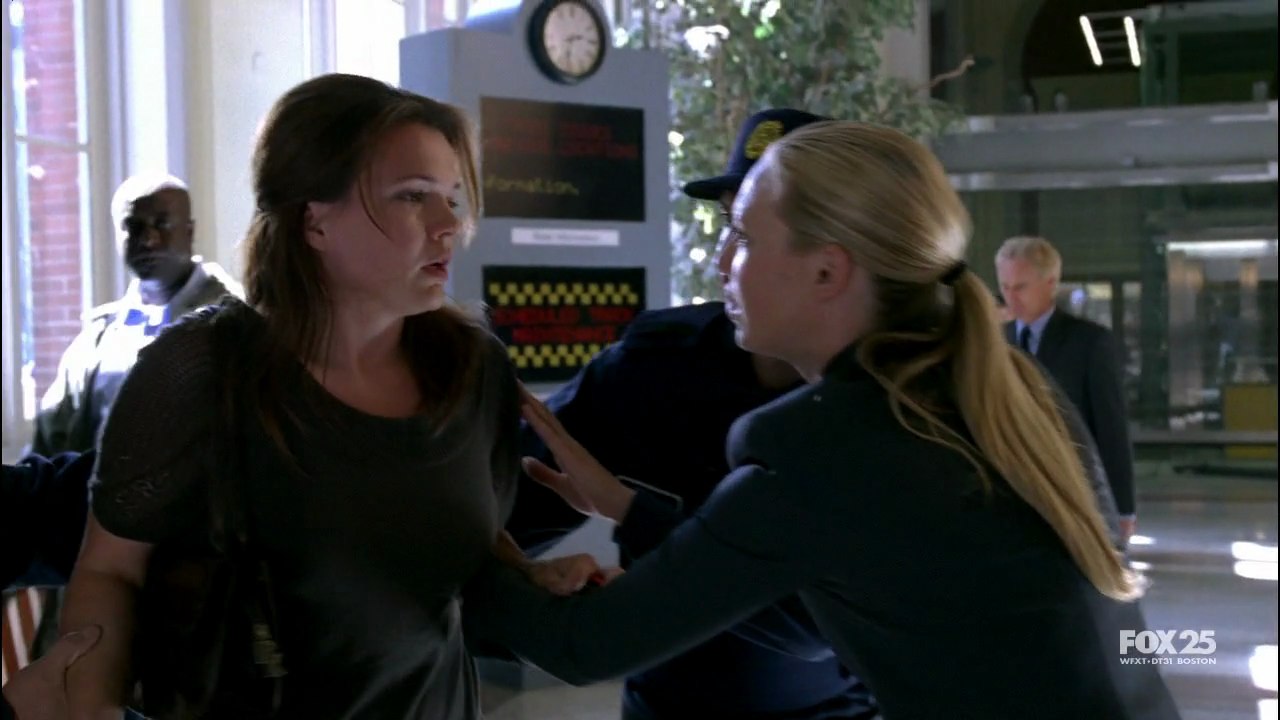 They get to the station and set up, but realize that they need to use Diane as bait to catch the Colonel. The Colonel calls Diane and tells her the same thing he told Gillespie (black trenchcoat, briefcase) and she confronts the guy that meets that description. The Colonel almost blows her up, but Olivia and Peter find him and stop him from triggering her. The guy with the briefcase walks away and everyone else is just standing there watching as two guys punch each other and a woman collapses to the ground because she had been turning to crystal two seconds prior. I hate it in shows when there's people who need help in a crowd and everyone just stands there and stares at them.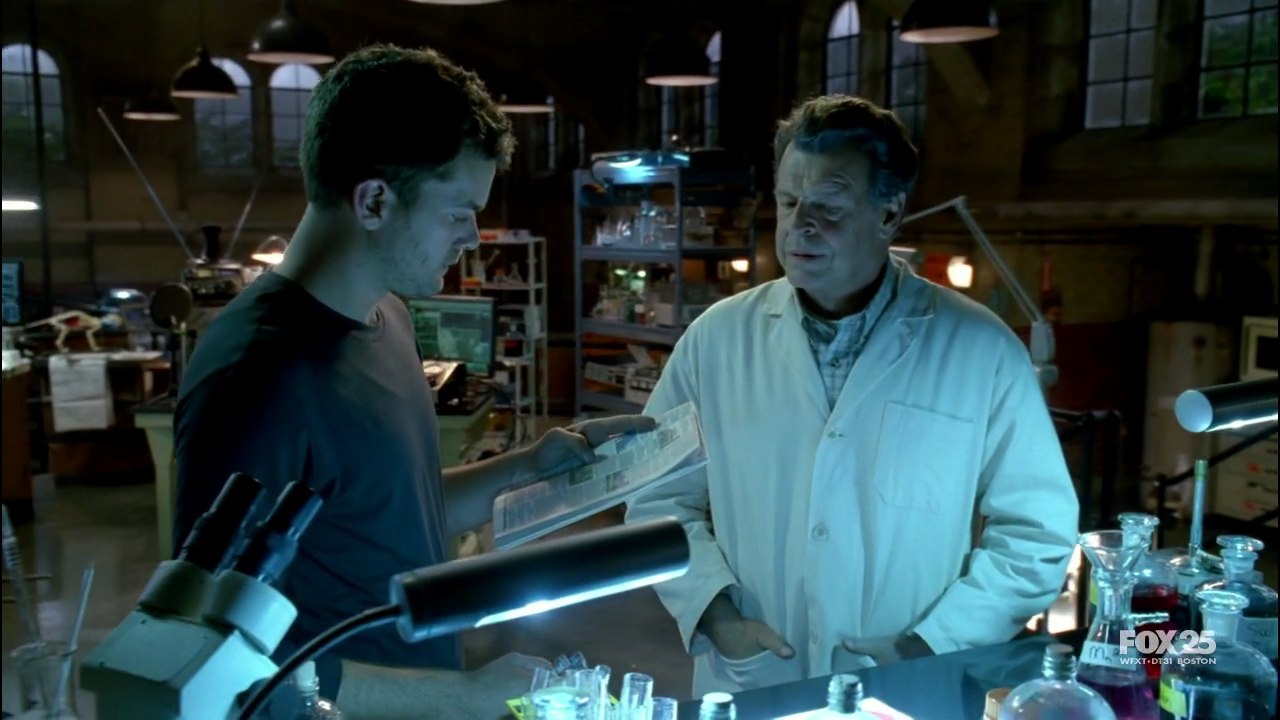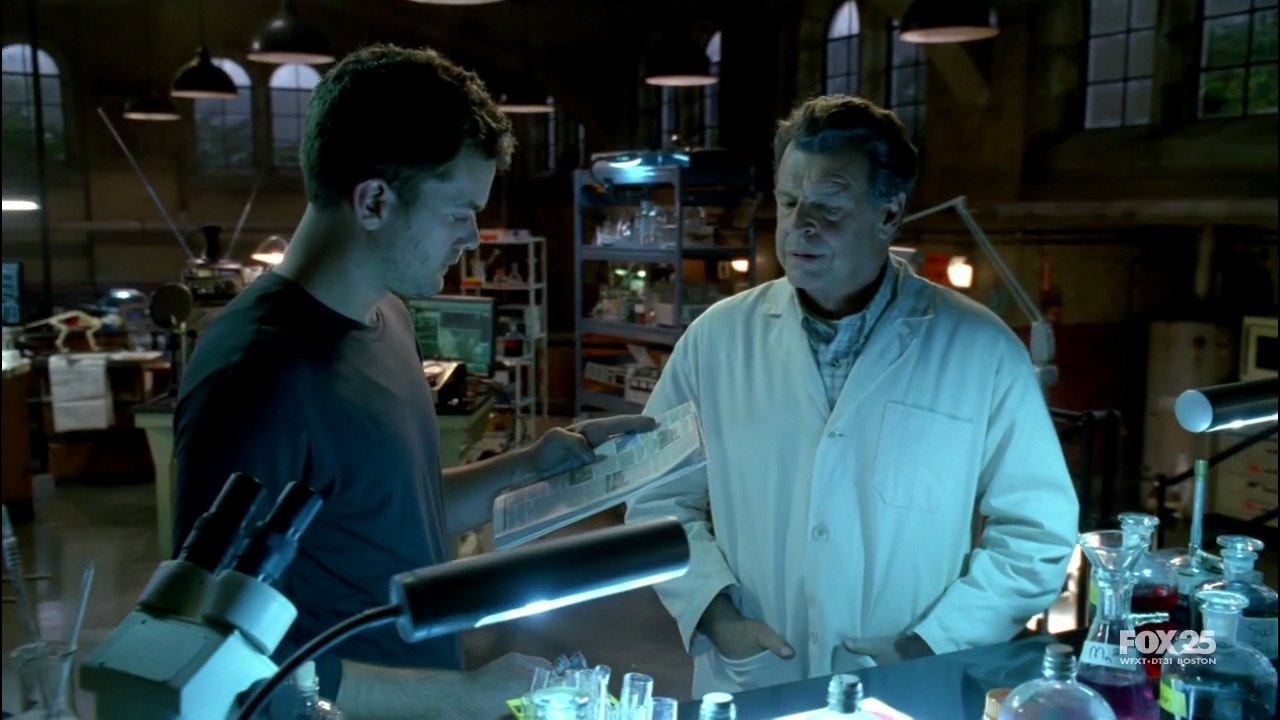 Having saved the day from one more weirdo occurrence, Peter starts cleaning up the case-related work around the Lab. That's when Walter comes in with an apartment listing for Peter to check out. It's near where Bell used to live, so it'll be just familiar enough I think for Walter to be comfortable.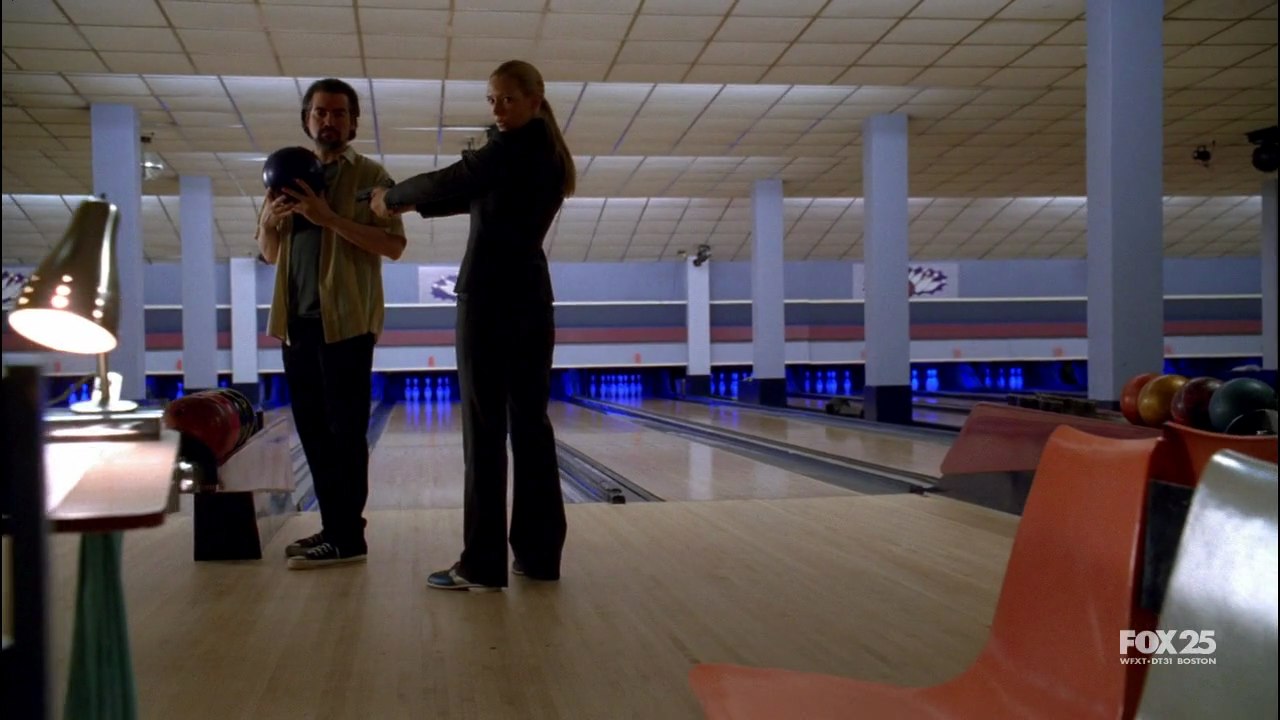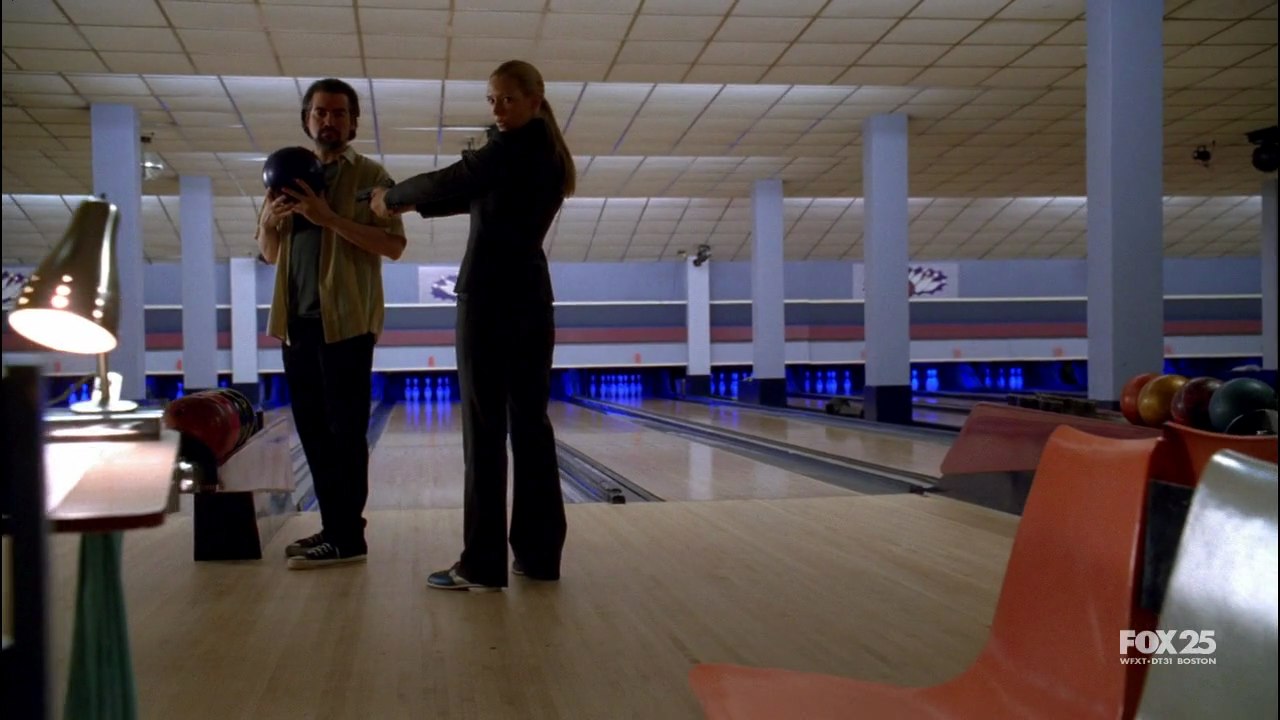 One more trip to the bowling alley (and they still haven't bowled yet), and all Sam does is measure Olivia's hand. He tells her to come back tomorrow and that really sets her off. She draws her gun on him and aims it right at his head. Then, she realizes he got her to not only walk without her cane but to hold her gun without her hands shaking. Progress is being made!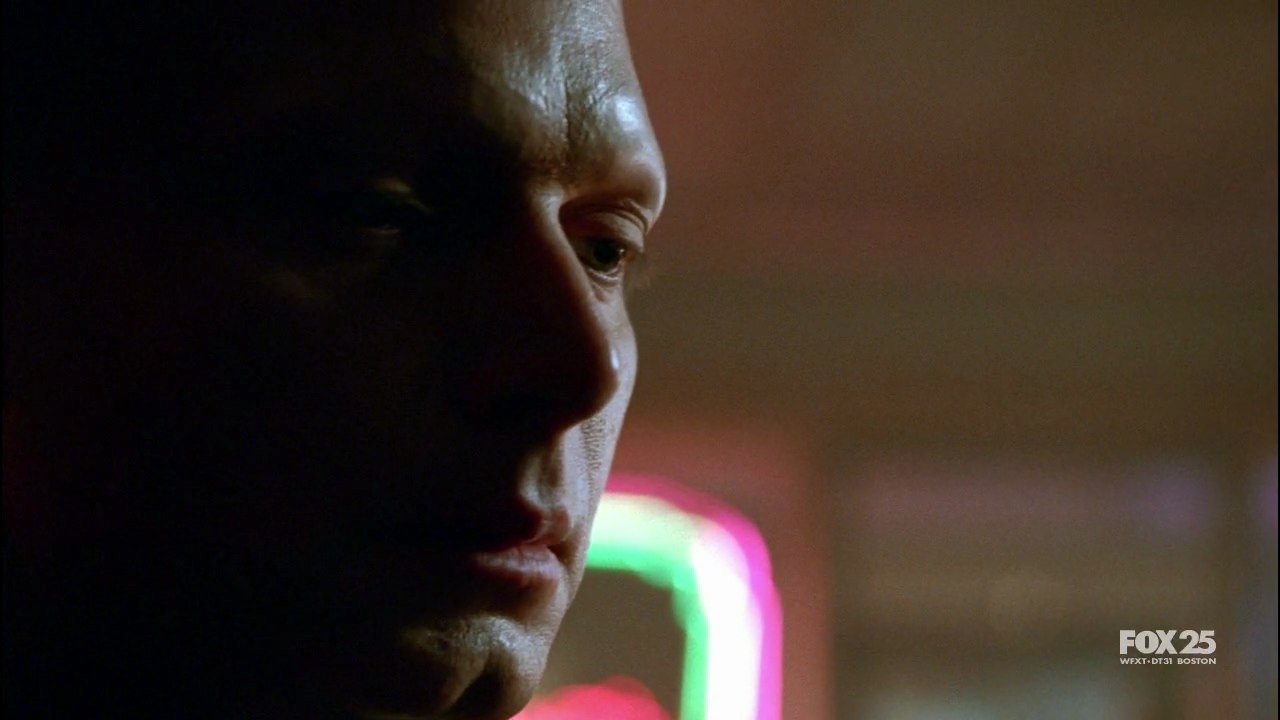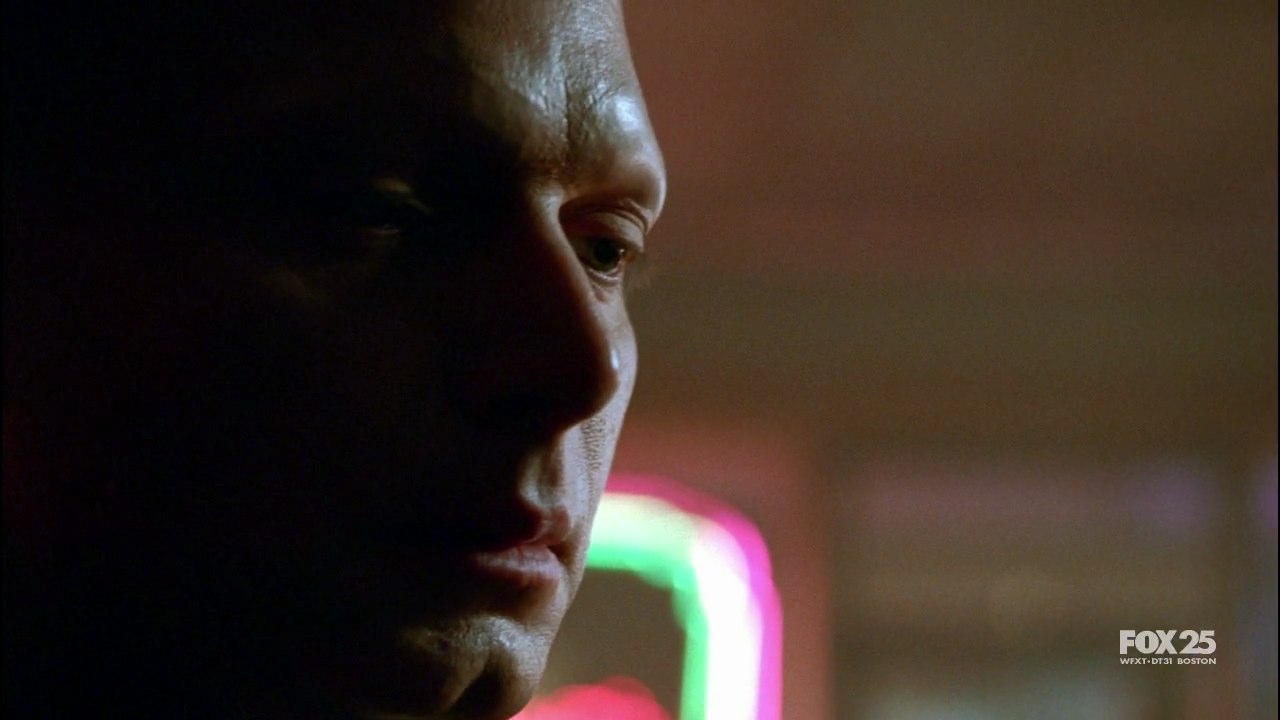 Before the episode ends, Broyles interrogates the Colonel and he knows more about The Pattern then the episode let on. The Observer is the recipient of the briefcases the Colonel was trying to destroy. The Colonel doesn't know what's in the cases but is positive whatever is in them will destroy everyone. What is in that particular case is revealed to be photographs of Walter.
Here's this episode's glyphs! Remember, you can use this cypher to decode the message.