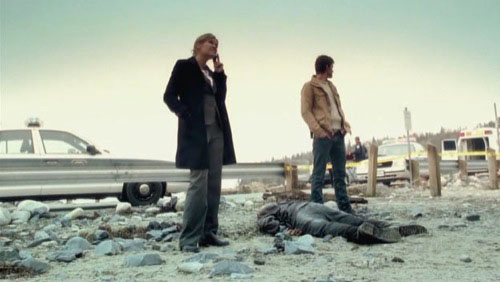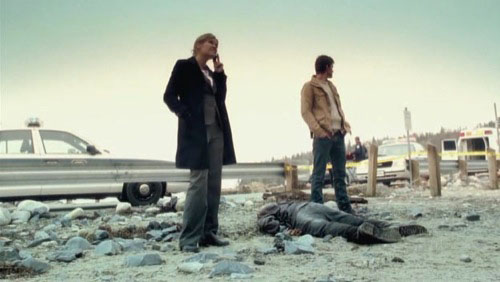 Episode: Haven 1.01 – "Welcome to Haven"
Original Air Date: July 9, 2010
Screencaps by puchre.
Television show protagonists tend to make or break a new series for a lot of viewers, myself included. For example, I knew after one episode that I wasn't going to be a Castle fan, despite my fondness of Nathan Fillion, because I couldn't stand Stana Katic's character. Of course, it's not always so easy. It took two or three episodes before I realized that the CW's The Vampire Diaries made me want to rip my hair out, but I think my judgement was clouded by my desire for Paul Wesley and Ian Somerhalder to carry the series on looks alone.
In the case of Syfy's new series, Haven, which premiered this past Friday, I think it's love at first sight. Actress Emily Rose (Jericho, Brothers and Sisters) plays the series's protagonist, FBI Agent Audrey Parker. Despite her girl-next-door appearance, Audrey Parker is a highly capable and surprisingly open-minded FBI Agent with a sharp sense of humor and an adorable button nose.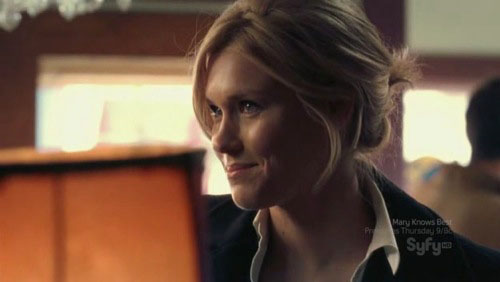 In the Haven season premiere, Agent Parker travels to Haven, Maine, the hometown of an escaped federal prisoner. When the prisoner turns up dead, Agent Parker teams up with a local detective to uncover the events that led to the escaped prisoner's death. As Agent Parker and Detective Wuornos (played by Lucas Bryant) investigate the murder, they come across some unusual weather patterns that lead them in a very interesting and unbelievable direction.
Given the supernatural nature of these events, it may be difficult for viewers to believe the ease with which Agent Parker accepts that no logical explanation may exist. Episode 1.01, "Welcome to Haven," opens with Parker's FBI handler scolding her for the rather unorthodox conclusions she reached on her last assignment, which helps to establish her character's penchant for open-mindedness, but it's difficult to imagine that the other Haven residents involved in Agent Parker's latest case would be so accepting of the situation as well.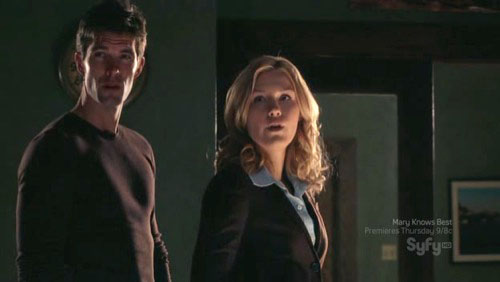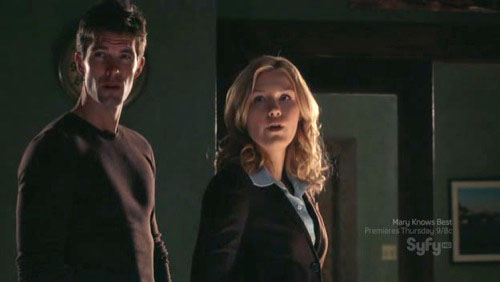 Unlike Rick Castle and Kate Beckett's arrangement, the unlikely partnership between Agent Parker and Detective Wuornos provides some interesting parallels with the infamous television FBI duo agents Dana Scully and Fox Mulder of The X-Files. Similarly, Haven has what may turn out to be its own "Cigarette-Smoking Man," in this case a yet-unnamed FBI Agent who gives Parker her assignments and has a funny little moustache and an odd interest in teenage vampire fiction.
Overall, the season premiere of Haven presents viewers with some intriguing characters, entertaining situations, and a lot of questions about where the rest of the season will go. Given the series's attractive protagonist and supernatural subject matter, I predict that Haven will be a great show for science-fiction geeks like myself, but we'll certainly have to wait and see before we know for sure.
Haven airs on the Syfy channel Friday nights at 10/9c.
Rating: 3.5 / 5 Stars