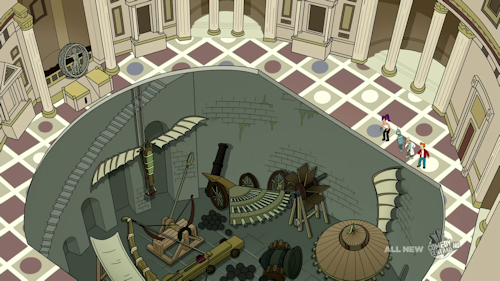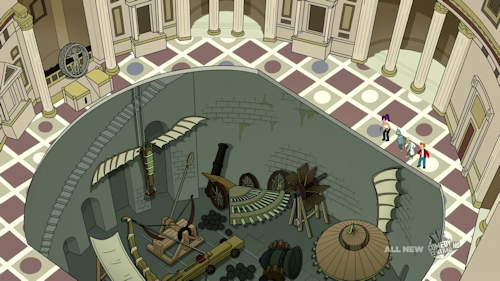 Episode: Futurama 6.05 – "The Duh-Vinci Code"
Original Air Date: July 15, 2010
Ah, The Da Vinci Code; liked the movie, loved the book, and absolutely loved the episode of Futurama it inspired, "The Duh-Vinci Code." This episode was too much fun, as Professor Farnsworth and the crew follow obscure clues that lead them to a stunning (read: amusing) discovery and send Fry and the professor on an adventure.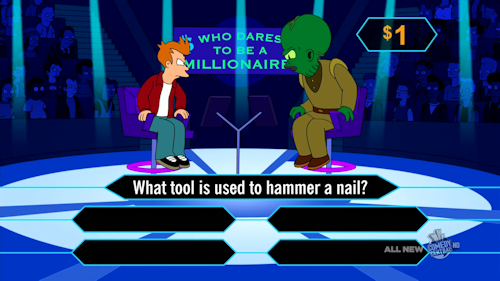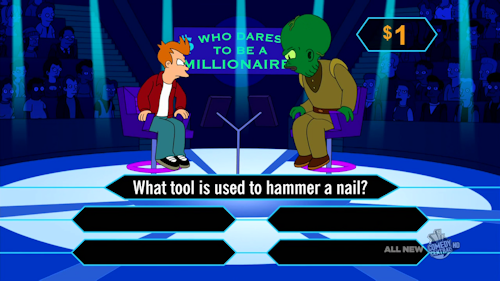 We start with Fry as a contestant on Who Dares to be a Millionaire? with Morbo as host. Did he look funny to anyone else? I don't know if it was his head, his clothes, or maybe the different backdrop, but he just looked strange to me. Anyway, Fry blows it on the first question, big surprise, which results in the crew discussing his intelligence, or lack thereof.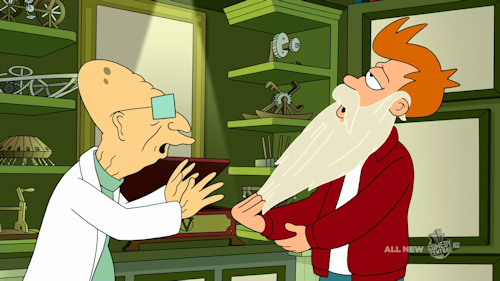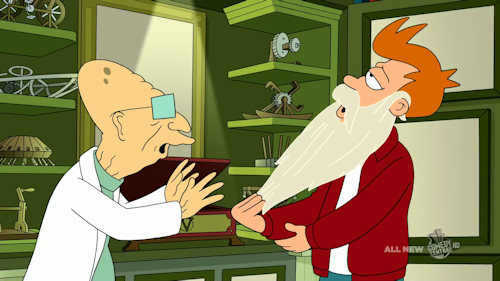 Professor Farnsworth explains why Fry's idiocy bothers him so much by showing him his shrine to Leonardo da Vinci. Fry doesn't really seem to grasp its importance, as he decides to play with the professor's most prized possession, Da Vinci's beard, and ruins it. For a moment the professor is devastated. Then he notices a hidden paper and unfolds it, revealing the blueprints for Da Vinci's lost invention.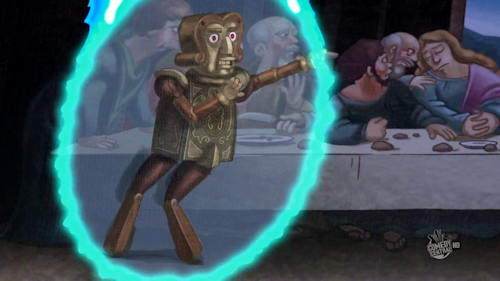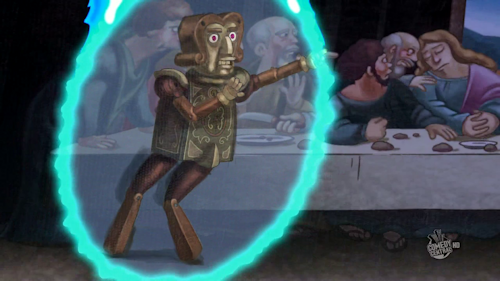 The clue search starts with Bender retrieving the original painting, The Last Supper, in which the crew discovers that Saint James was a robot. The professor declares that they must go to Rome and exhume his body. I loved Herme's completely ignored question, "Didn't we used to be a delivery company?"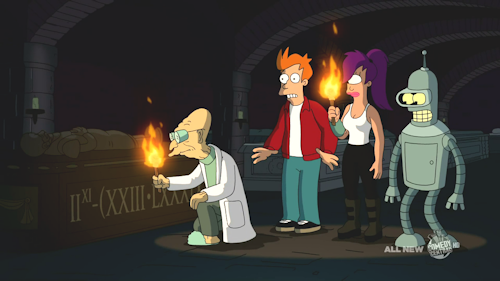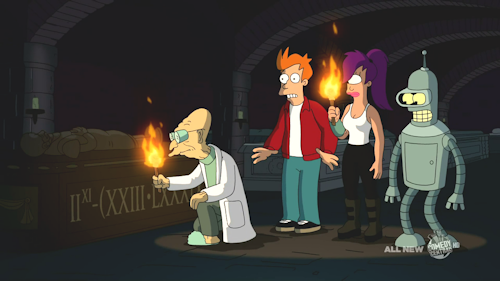 So, the crew flies to Rome. It was absolutely hilarious when the professor references "an ancient text" to decipher a code in Roman numerals, only to whip out The Da Vinci Code. They find the robot, Animatronio, who tells them he is guardian of da Vinci's great secrets. Animatronio doesn't seem that bright, however, because he keeps revealing more than intended and then faking his death to get out of answering any further questions.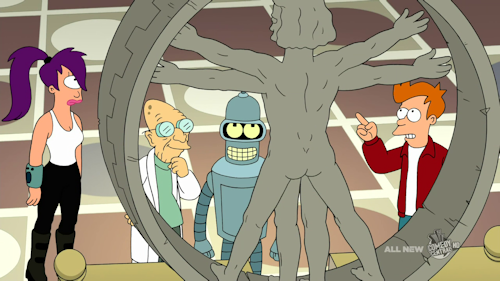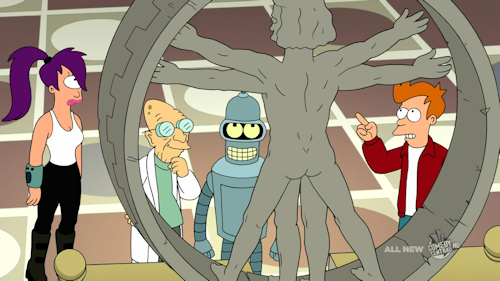 I loved how Professor Farnsworth pulls clues right out of thin air, only to have them pan out. After several amusing scenes, they locate da Vinci's lost workshop and Fry and the professor are shot out into space in a primitive flying machine built by da Vinci. After a month of flight (rather amusing since they should have starved to death during that time and that's assuming the machine had an oxygen supply), they land on an alien planet, only to be greeted by Leonardo, who welcomes them to planet Vinci.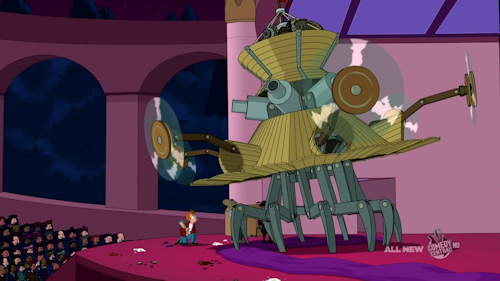 On planet Vinci, everyone is brilliant. In fact, Leonardo is the dumbest person on the planet. This leads to hilarity as the professor suddenly feels stupid while Leonardo bonds with Fry, understanding how it feels to be dumber than everyone else. Fry helps Leonardo finish his greatest invention, the Machina Magnifica, whose plans he'd lost and Fry had found. Fry comes to regret helping when he finds out its true function: revenge. Fry saves the day. Lessons are learned and apologies made. Overall, it was a fun episode.
Rating: 4 / 5 Stars