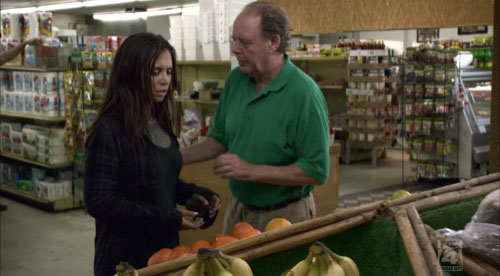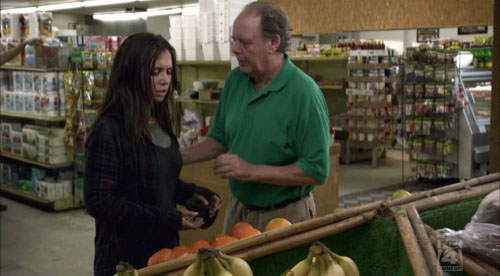 Episode: Dollhouse 2.07 – "Meet Jane Doe"
Original Airdate: December 11, 2009
Screencaps from burgundy_shoes.
Paige catches us up on previous Season 2 Dollhouse episodes before the series finale on January 29.
Although the first season of Dollhouse characterized Adelle DeWitt (Olivia Williams) as little more than a cold-hearted bitch, the second season has seen the head of Rossum's Los Angeles Dollhouse grow in ways viewers probably thought impossible. Why, then, all of the various employees that work for Adelle insist upon hiding things from her is beyond me, but I don't see it panning out very well for any of them in the end.
After the incidents with Echo (Eliza Dushku), Senator Daniel Perrin (Alexis Denisof), and the Washington, D.C. Dollhouse in episode 2.06, "The Left Hand," Echo is left to wander the streets. The Dollhouse cannot track her after she removed her GPS implant and the Disrupter device that Topher (Fran Kranz) created wiped Echo back to "doll state," so she is left to her own devices, going dumpster diving for food and trying to understand the concept of currency before she starves to death. As we know from "The Left Hand," Ballard (Tahmoh Penikett) is still M.I.A., but while the Dollhouse seems unable to locate the former F.B.I. agent, Echo is able to make contact with Ballard relatively quickly, even if she cannot remember his name.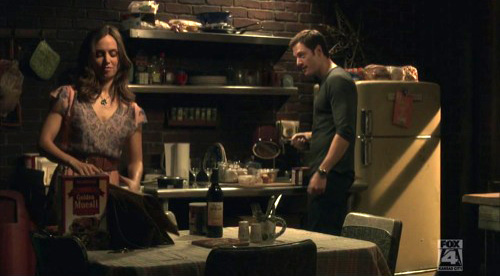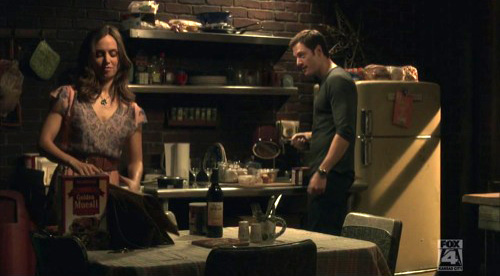 While Ballard, who certainly is not ingratiating himself with me as he lives out his fantasy life with Echo, hiding from the Dollhouse, teaches Echo how to access the residual knowledge from her previous imprints in order to save a young woman, Galina (Ana Claudia Talancón), from a local prison where she is being beaten by the guards, the atmosphere inside the L.A. Dollhouse grows increasingly tense. Actor Keith Carradine (Dexter, Deadwood) returns as Rossum executive Matthew Harding, taking on a more prominent role as the new head of the Los Angeles Dollhouse. As a female viewer, it is painful to watch Adelle's subjugation — she is reduced to serving beverages at Harding's request and is removed completely from the chain of command within the house she used to run. Coincidentally, "Meet Jane Doe" is also the first episode in which Adelle is blatantly objectified; after Harding dismisses DeWitt from a meeting, the new client he is speaking with asks if DeWitt is the one who will set up his engagements. "Every single detail," Harding tells the man, who responds, "Well, she's gifted… and quite a beauty herself." Although subtle, the objectification certainly is there in the client's statement — one that would never have eschewed from his lips were Adelle still in charge.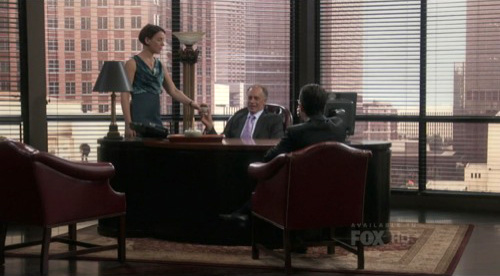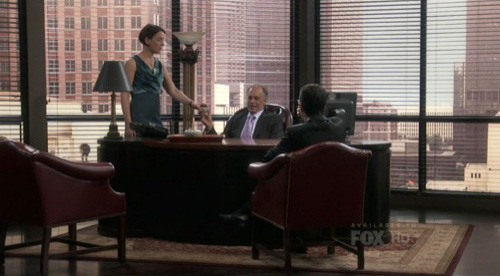 Arguably, season two of Dollhouse is much more compelling than the first season was, although the first season certainly was edgy and entertaining. Part of the reason that this season is so much better, in my humble opinion, is that the writers finally stopped focusing on Ballard's obsession with Caroline. Episode 2.07, "Meet Jane Doe," is almost a return to this stale storyline, although the role reversal of Echo falling for Ballard (who no longer seems to be interested in a romantic way) was probably intended to keep the scenario fresh and to tie the two seasons — and Echo and Paul's various relationships — together. Other than giving viewers hints as to which Dollhouse personnel are hiding things from DeWitt and which are not, the Echo/Ballard portion of this episode is boring, especially when Topher is discovering all of Rossum's dirty little secrets back at the Dollhouse. The turn of events at the end of episode 2.07, "Meet Jane Doe," seems to be heavy foreshadowing of what is to come, but I highly doubt that it will go in the direction we might be expecting.
Rating: 3 / 5 Stars