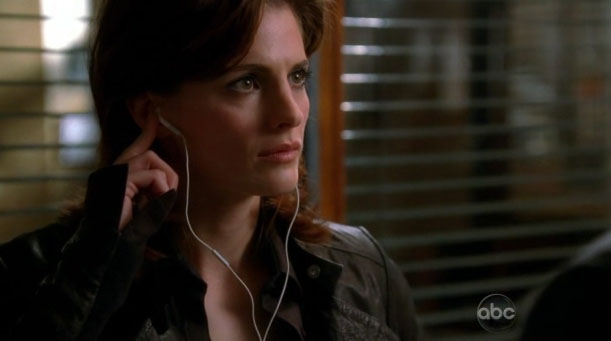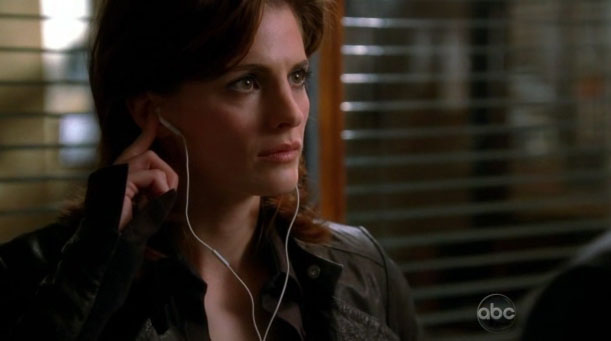 Episode: Castle 2.07 – "Famous Last Words"
Original Air Date: November 2, 2009
For the life of me, I still haven't been able to put my finger on exactly what makes a good episode of Castle for me. At its core, the show is old hat with new people wearing it; however, sometimes that actually is entertaining.
This was not one of those times. I'm not sure if it was the Dead Pop Star with a severely bad dye job story that I couldn't be bothered with, or if it was the fact that the songs in this episode were like sticking sharp objects in my ears. Either way, this episode was the worst episode of this show for me so far.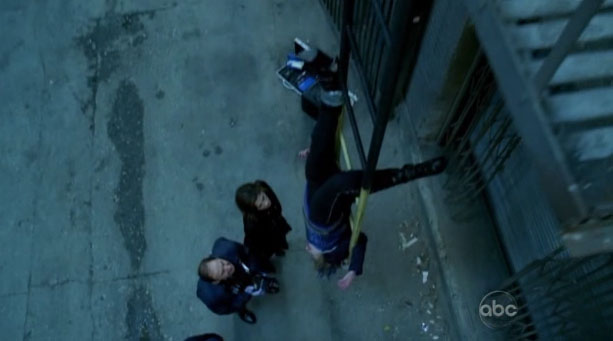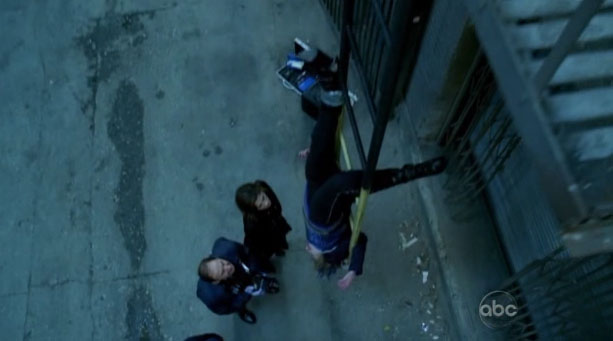 Let's look at the murder story first. Alexis reads on a tabloid site that her favorite singer (Hayley Blue) was found dead. Castle assures her that if she were really dead Beckett would have called him to go to the crime scene. Because Beckett now handles all the murder cases in NYC and it isn't at all damaging to have someone who's not a cop or M.E. hanging out in the crime scene. Unfortunately for Alexis, that's when Beckett rings in. At the crime scene, they think that maybe the way Hayley's body is posed is a sign. Really? She's been posed like The Hanged Man from the tarot deck, and you think *maybe* it means something?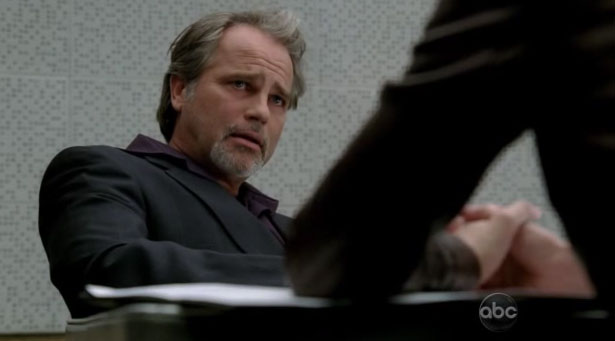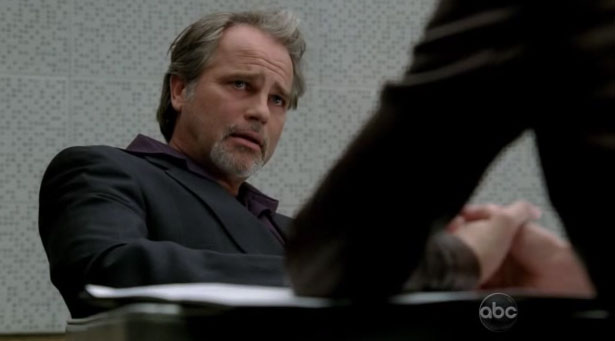 From then on, it's the usual twists and turns. Hayley was a druggie, then she was clean, then she maybe wasn't, her sister is a druggie, her sister is balls out crazy, maybe it was the former manager (who was awesome in G vs. E, by the way) who killed her, maybe it was a stalker that looks like a tranny clown who killed her, but it could possibly be the current producers who got her clean and gave her a safe place to live that REALLY killed her.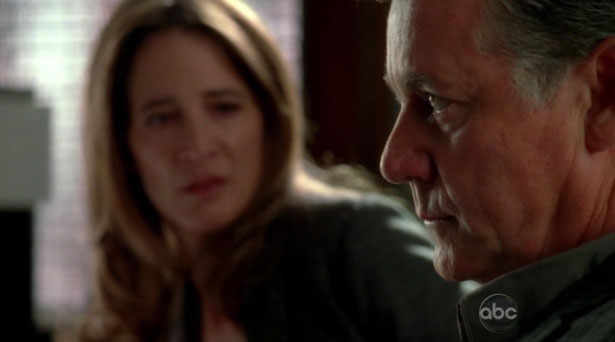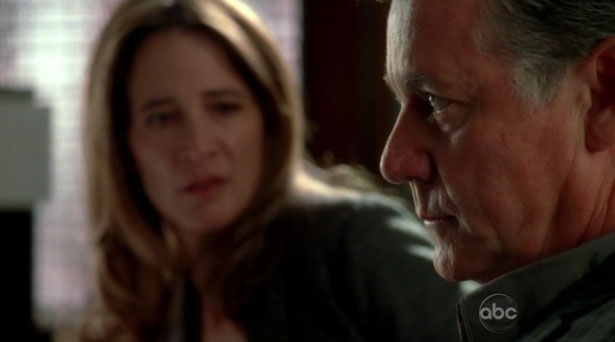 Close! It was just one of the current producers who did it. He also raped Hayley (but blames it on her — yeah, my inner feminist's head exploded at that), and he had to kill her to make sure she'd stop writing really crappy songs about it instead of going straight to the police and filing a report. Lesson learned: The music industry is full of skeeves and pervs who want to use you for sex and making money, while keeping you so high you can't think.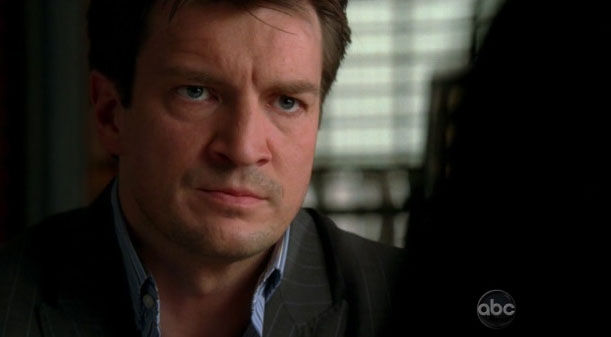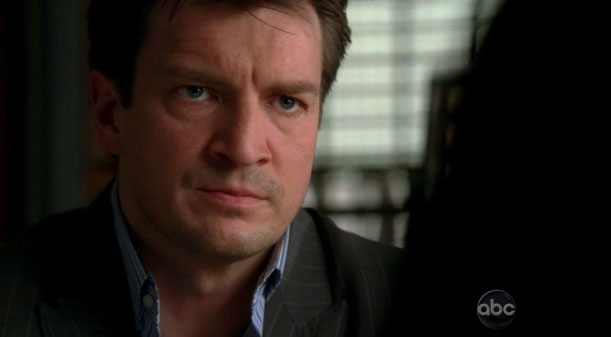 Yeah. Dumbest story ever.
There were a few good aspects to this episode. The chemistry of the cast is still spot on, and the quippy zingers they shoot off at each other are still highly entertaining. Yes, Castle is right when he concluded that Beckett seeing him be a father with Alexis made her want him more. It's like programmed into every female's uterus to be attracted to this — even I found it attractive — but she continues to deny she has any sort of feelings for him (oops, back on the "bad aspects" list there for a minute).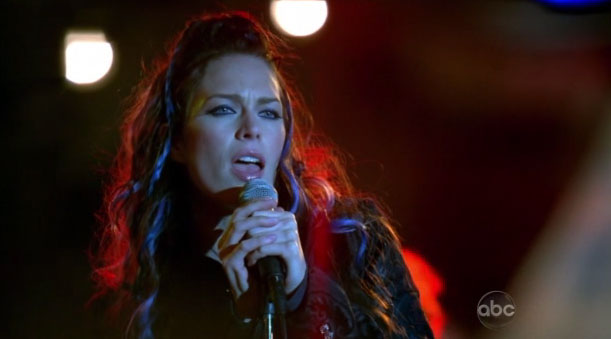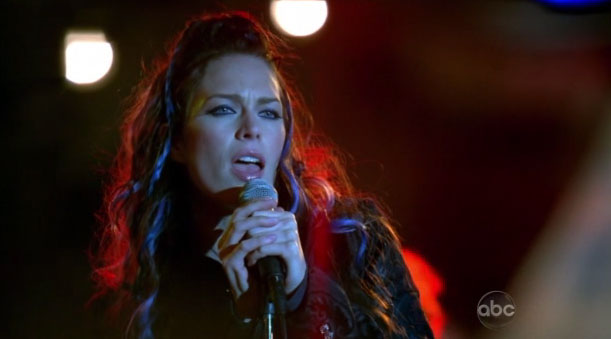 Another tick on the "good aspects" continues with Castle. Leaving Hayley's sister Sky (I know, "Sky Blue," and I thought my name was bad) out there on the streets being a junkie doesn't sit well with him. So he does something about it, and Beckett goes along with him because this caring/nurturing side of Castle really is a major Fun Button pusher. Also, she's a cop, and sometimes they like to help people. But it turned out that Sky didn't need saving, she was doing that for herself. Instead of scoring a fix, she was quitting cold turkey on her own. They get her some help, and Sky does the quickest recovery I've ever seen. I've watched Celebrity Rehab, so either this turnaround is a miracle in modern addiction treatment or those celebs are huge messes.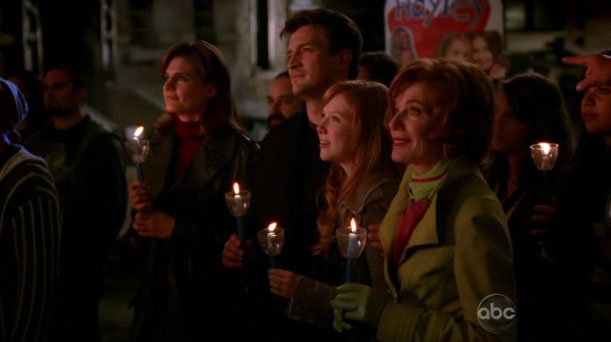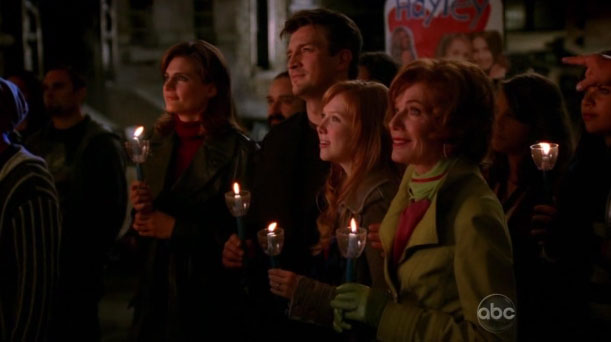 I can't ignore the fact that there are certain parts of this story that are truly interesting. Overcoming tough situations and addictions. Trusting someone who uses that trust to hurt you. The death of someone you admire or are a fan of hitting you in a way that the death of other people you don't actually know being a little odd. Musicians that actually write their owns songs and put some real feeling into it (even when those songs are the equivalent to taking a cheese grater to your nipples) can affect you in ways you didn't think it could. Put together, in this case, none of these hit me in a way that would leave a lasting impression.
Rating: 2 / 5 Stars