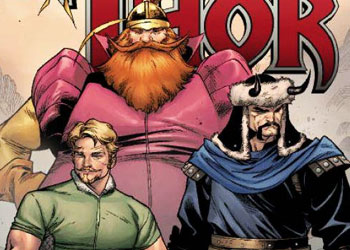 Kenneth Branagh's upcoming Thor movie is one of many highly anticipated Marvel properties on the way to the big screen. The film will tie into the current Avengers movie-verse (which also includes Iron Man and the upcoming Captain America film, among others), making it an integral part of a fan favorite puzzle. Another piece fell into that puzzle this week with the announcement of the casting of the Warriors Three, a trio of Thor's fellow Asgardians. Here's a look at who's been cast, alongside their comic book counterparts.
Stuart Townsend as Fandral: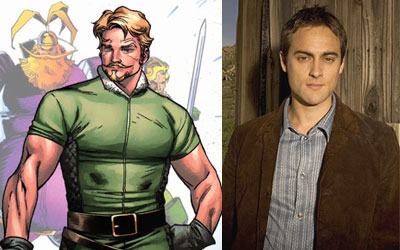 Ray Stevenson as Volstagg: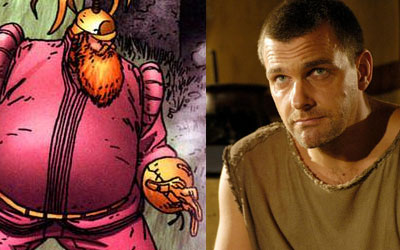 Tadanobu Asano as Hogun: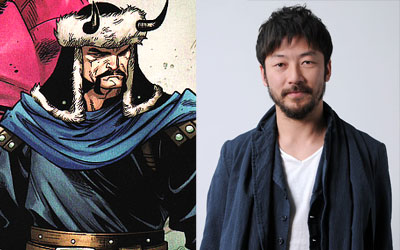 Townsend and Asano seem like good picks for Fandral and Hogun, but Ray "The Punisher" Stevenson as the voluminous Volstagg? Methinks he will need to go on a heavy diet of ale and roast beast between now and shooting. What do you think, true believers?