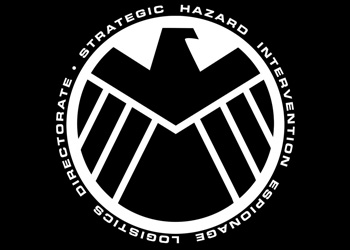 The Marvel universe is returning to prime time TV, this time in the capable hands of Avengers director Joss Whedon. ABC has given the green light to his recently confirmed S.H.I.E.L.D. series, which very likely will exist in the same universe as Marvel Studios' big screen megafranchise. We know Whedon will be at the helm, with family members Jed Whedon and Maurissa Tancharoen co-writing the pilot with him. We also know that big comic creator names like Jeph Loeb and X-Files / Angel veteran Jeffrey Bell are attached. What we don't know is exactly what a modern small screen series about Marvel's ultimate spy and military group will look like. S.H.I.E.L.D. has been a presence both at the forefront and behind the scenes in Marvel Comics for decades, and it has built up quite a backstory, not to mention a sizeable roster of intriguing agents.
It's reasonable to assume that ABC's S.H.I.E.L.D. will have some clear ties to the movie universe, and it also is safe to assume that characters currently owned by Fox wouldn't be showing up in this Marvel production. So who could or should be on the roster, and how might the casting go? Here are a few suggestions of names I wouldn't mind seeing on the roster, along with some speculative casting for each.
Maria Hill – Cobie Smulders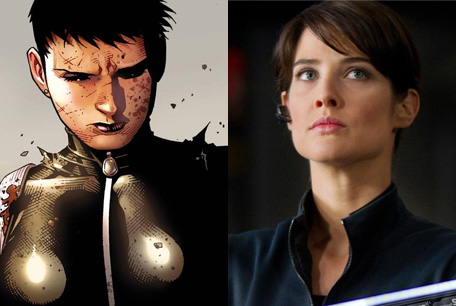 The Avengers established Smulders as Maria Hill, and Hill is one of the key S.H.I.E.L.D. agents in the comics universe. It makes sense that she would be the bridge that spans the movies and the TV show. Smulders currently is tied up with How I Met Your Mother, but with CBS's comedy likely ending before too many more seasons it's not hard to imagine her being ready to jump right into another steady paycheck, especially one that continues the role she played in one of the most successful movies of all time.
Timothy "Dum Dum" Dugan – Neal McDonough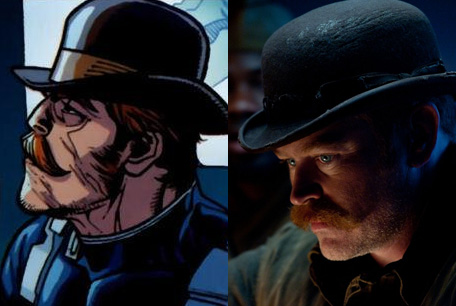 Another possible link to the Marvel movie universe could be Neal McDonough reprising his Captain America role as Timothy "Dum Dum" Dugan. The comics version of Dugan was a circus strongman before he joined up with Nick Fury's Howling Commandos in World War II. He went on to be an integral member of S.H.I.E.L.D. under Fury's command, eventually rising to the role of deputy director. Comic books tend to play fast and loose with aging over time, so there hasn't really been an explanation as to why Dugan isn't fairly ancient by now. The TV show, in contrast, would need some way to explain Dugan's slow aging, but I have faith in Joss Whedon's ability to write wibbly wobbly timey wimey.
Sharon Carter – Abbie Cornish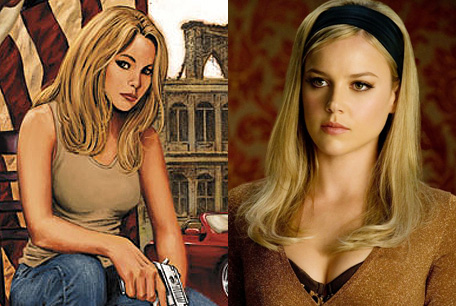 In the comics continuity, Sharon Carter is the niece of Peggy Carter, played by Hayley Atwell in the Captain America movie. While Captain America was on ice, Sharon was born and eventually joined S.H.I.E.L.D. to follow in her aunt's heroic footsteps. After Steve Rogers thawed out, he went to work with Sharon and gradually fell in love with her. There's been a lot of brainwashing, assassinating, and bureaucracy in Sharon's recent comic history, but it would be easy to boil all that down to the core of the character for the TV show. Sharon is an idealistic agent who wants to win one for her country and for Cap.
Sam Wilson – Anthony Mackie
The Hurt Locker actor, recently seen in Abraham Lincoln: Vampire Hunter, is all but confirmed to be appearing in Captain America: The Winter Soldier as The Falcon. A longtime ally and partner to Captain America, The Falcon also is the first African-American superhero to appear in a mainstream comic. He's had ties to S.H.I.E.L.D. off and on during his career in the main Marvel universe, but he's firmly tied to the agency in the alternate Marvel Ultimate universe. As a lot of the inspiration for Marvel Studios' version of the world comes from the Ultimate comics (including Samuel Jackson's portrayal of Nick Fury), it makes sense that a key figure like Wilson would be on the TV show roster.
Barbara Morse – Yvonne Strahovski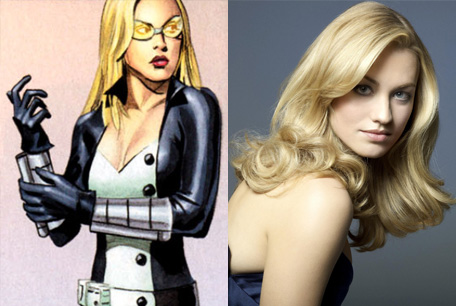 Before the announcement of Joss Whedon's S.H.I.E.L.D. show, there were rumors of a possible Mockingbird TV series that would feature Barbara Morse, a comics hero with specializations in martial arts and espionage. In the comics, Mockingbird has been a longtime member of the Avengers and has had ties to S.H.I.E.L.D. throughout. She's most closely connected to Hawkeye in Marvel lore, and introducing her in the TV show would set up some interesting possibilities for her to appear in an upcoming movie or even to have Jeremy Renner make a cameo on the show to reprise his Avengers role. Hawkeye aside, Barbara Morse is a fantastic character on her own and would introduce some great physicality to the TV team.
Henry Peter Gyrich – Jack Coleman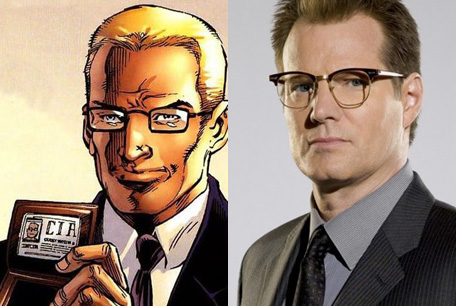 Originally introduced in the comics as a liaison between the NSA and The Avengers, Gyrich has a long and abrasive history as Marvel's face of bureaucracy. He's the guy who always shows up as a wrench in the system and is the proverbial "Man" who follows his government mandate, regardless of how it screws with our heroes' lives and plans. A TV show about a powerful agency like S.H.I.E.L.D. will need some checks and balances, and it's easy to see Gyrich fitting into that role. He wouldn't be a member of the team or an actual agent, but he'd show up every few episodes to act like a prick and to deny funding. Matthew Sharp played Gyrich briefly in the 2000 X-Men film, but Jack Coleman (Heroes, The Office) fits the character so much more closely to the way he should be played.
Jessica Drew – Michelle Ryan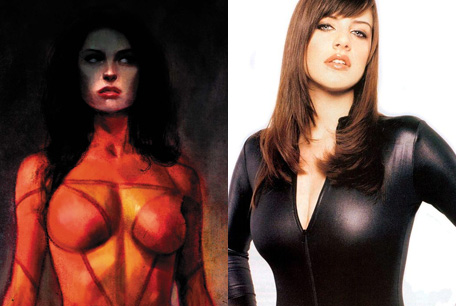 Also known as Spider-Woman, Jessica Drew's whole life is one big spy conspiracy. Literally from birth, Drew was brainwashed and groomed by HYDRA, the terrorist organization helmed by the Red Skull in the Captain America film. HYDRA experimented on Drew and even accelerated her aging artificially to make her into a readied soldier for their regime. While fighting against S.H.I.E.L.D., she eventually learned about the true nature of HYDRA, as well as her true origins. She switched sides and became a reluctant S.H.I.E.L.D. agent, not happy about being under the thumb of yet another organization but not knowing where else in the world she could belong. While Michelle Ryan didn't at all sell me on Bionic Woman, I have faith in Joss Whedon's crew to give her some real material to work with as Spider-Woman.
Nick Fury – ?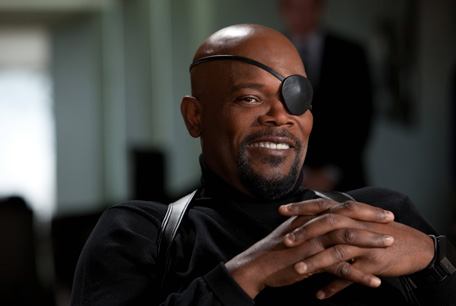 It's very unlikely that ABC would be able to nail Samuel L. Jackson down for a weekly TV gig, and that presents a problem, given that Nick Fury is S.H.I.E.L.D.'s most iconic top dog. This could be handled in a number of ways, the most obvious being that Fury just won't be on the show. He could be off handling other business in the shadows while the featured S.H.I.E.L.D. team manages the TV show's main crises. Alternately, they might recast Fury for the TV show. As the character of Nick Fury and Sam Jackson's portrayal of him are so intertwined that the comic artists even draw Fury to look like Jackson now, I think this would be a no-go. But what about having Fury as an off-screen presence who talks to his agents remotely, a bit like Charlie in Charlie's Angels? It's not hard to imagine Jackson recording some voiceover lines for sprinkling through the season, or even for them to nab a good soundalike actor.
---
Who would you like to see in the upcoming S.H.I.E.L.D. series, and how do you think the Nick Fury issue should be handled? Let us know in the comments!