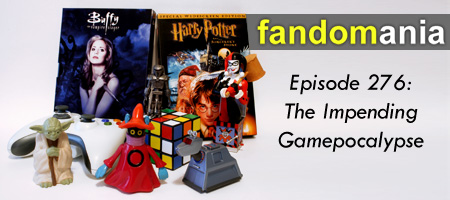 [audio:http://traffic.libsyn.com/fandomania/Episode_0276_-_The_Impending_Gamepocalypse.mp3]
This week we talk about Star Wars news, Marvel's upcoming TV shows, Thor 2, Batman: Arkham Origins, and more!
00:00:29 – Episode Opening
00:33:47 – Star Wars Episode VII has a release date!
00:04:37 – Marvel has a bunch of new Netflix exclusive TV shows on the way.
00:12:58 – Jason saw Thor: The Dark World this weekend.
00:17:17 – We talk more about Grand Theft Auto V and Batman: Arkham Origins.
00:24:15 – Episode Closing