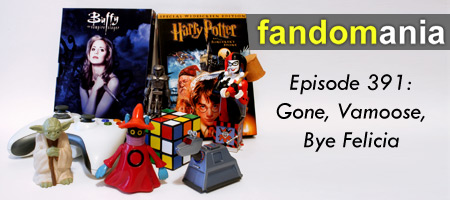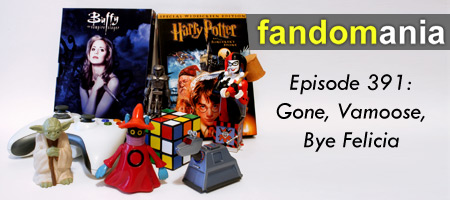 [audio:http://traffic.libsyn.com/fandomania/Episode_0391_-_Gone_Vamoose_Bye_Felicia.mp3]
On this week's episode we talk about Star Wars Episode 8, big changes at Doctor Who, DC's Legends of Tomorrow, Her Story, and more!
00:00:29 – Episode Opening
00:00:48 – Star Wars Episode 8 has a new release date.
00:09:53 – Netflix is making more Marvel!
00:14:29 – Big changes are afoot at Doctor Who.
00:18:13 – We've finished our catch-up watching of The X-Files, just in time! (spoilers for the original series)
00:29:21 – DC's Legends of Tomorrow has started! (spoilers!)
00:38:08 – Jason talks about playing Her Story.
00:46:17 – Episode Closing
You can send email to us at podcast@fandomania.com, and you can subscribe to the Fandomania Podcast at iTunes.