In the words of Mark Twain, "Clothes make the man." Actually, the entire quotation is, "Clothes make the man. Naked people have little or no influence on society," but the second sentence is a different top ten list for a different time. This week we're celebrating an essential piece of outerwear that is worn well by many a fictional hero but especially well by these twelve guys and gals. Here are the top twelve long coats in sci-fi and fantasy.

12. Inspector Gadget (Inspector Gadget)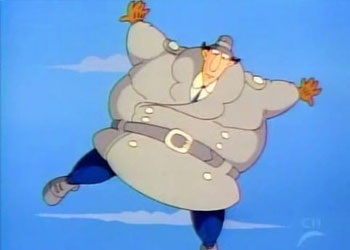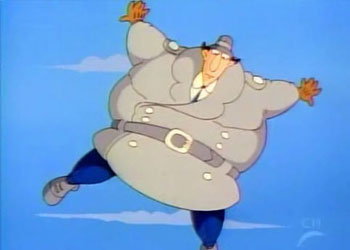 Inspector Gadget's trademark grey trench coat is full of more gizmos than a Bond car, and it's impossible to imagine the series or the character without it. The coat is even blows up to act as a flotation device or blimp!
11. Gambit (X-Men)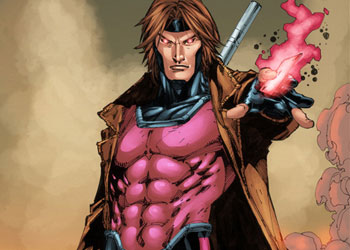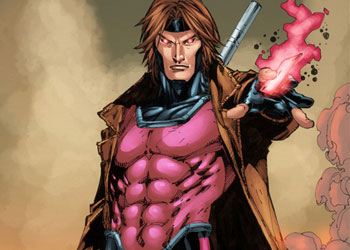 The Ragin' Cajun is rarely seen without his long brown coat. It's as much a part of his character as his staff and kinetically lit playing cards.
10. Rorschach (Watchmen)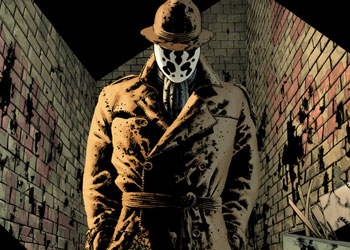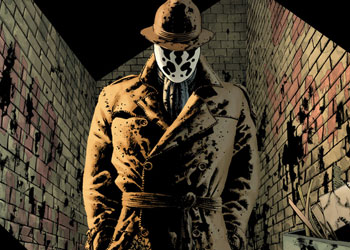 Rorschach built himself out of a trench coat and a specially designed mask that allowed him to overcome his own insecurities to become a force of vengeance and justice in a world on the brink of disaster.
9. Carmen Sandiego (Where In the World Is Carmen Sandiego?)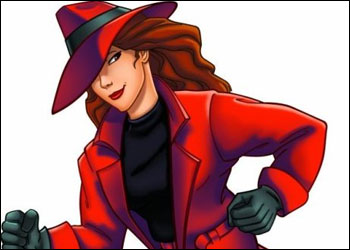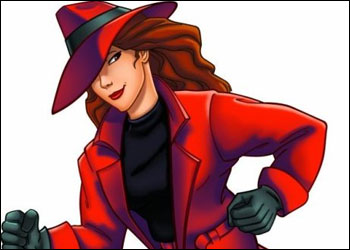 Whether she's just been seen near some pyramids or someone knows she recently ate fish and chips, you can bet Carmen's wearing her red overcoat. It's been around the world and back as she and her gang of crooks elude capture.
8. Dante (Devil May Cry)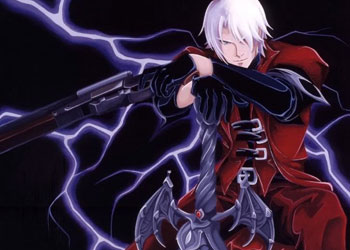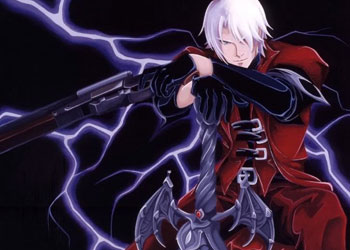 Descended from a demonic heritage, Dante is a mercenary full of flash and style. Creator Hideki Kamiya specifically incorporated a long red coat into the character design to make Dante extra "showy," and it is indeed showy, swirling about Dante as he leaps and flips around, dispatching bad guys with his guns and sword.
7. Londo Mollari (Babylon 5)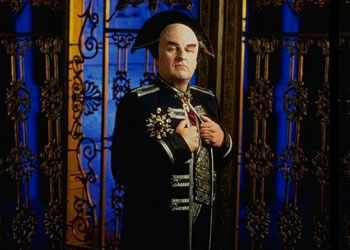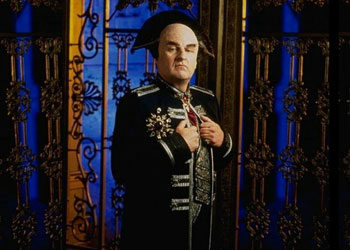 The Centauri are a proud people, prone to elaborate and elegant formal wear, even when they're boozing it up in the Zocalo. What kind of ambassador would Londo Mollari be for his people if he didn't make a good example for all of the above?
6. Vash the Stampede (Trigun)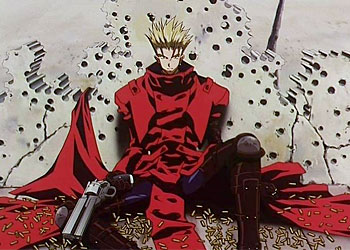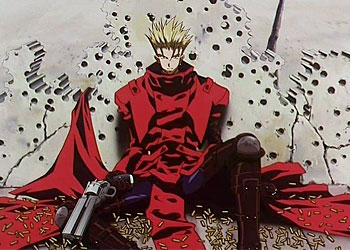 Go to any anime convention, even more than a decade after Trigun premiered, and you're sure to see at least a few cosplayers rocking the crazy-buttoned red coat. That's some staying power.
5. Dick Tracy (Dick Tracy)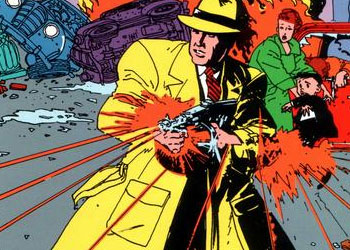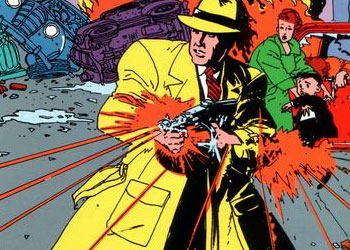 The quintessential hardboiled detective, Dick Tracy would be just any other gumshoe without his world famous yellow coat and hat. Did Mike Hammer have a yellow coat? I think not. And to anyone complaining that he's on a sci-fi and fantasy list: take a look at Dick Tracy's rogues gallery.
4. Trinity (The Matrix)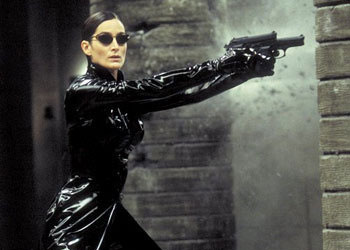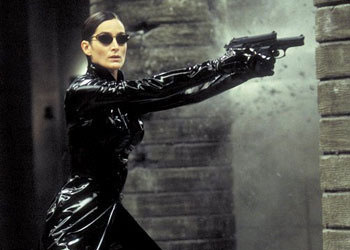 Practically everyone in the Matrix trilogy has a badass coat at one time or another, but Trinity is the one who made it onto this list. Her shiny vinylwear looks awesome in combat, and it also helped push vinyl into a more prominent position in goth circles. Or at least at Dragon*Con.
3. Captain Jack Harkness (Torchwood and Doctor Who)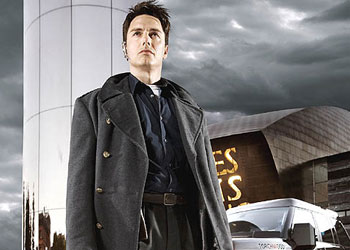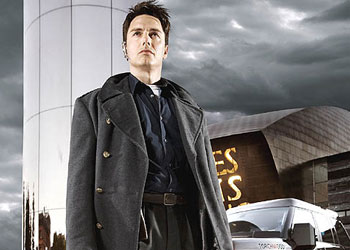 Jack Harkness is immortal and has lived for a very long time through many jumps in time and space. Given the amount of intergalactic fashion he's seen, it's a testament to the RAF greatcoat that that is what he keeps replacing whenever he's shot, stabbed, or blown apart.
2. Spike (Buffy the Vampire Slayer and Angel)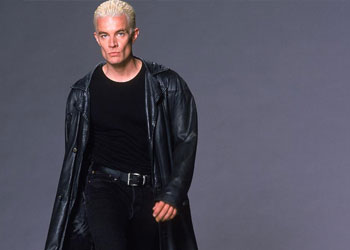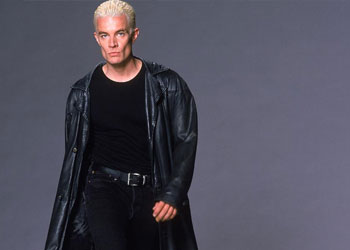 Pulled from the corpse of a vampire Slayer as a trophy, Spike's black duster is an essential part of his character. What would his skulking and poncery be without an awesome coat to back it up?
1. Captain Malcolm Reynolds (Firefly and Serenity)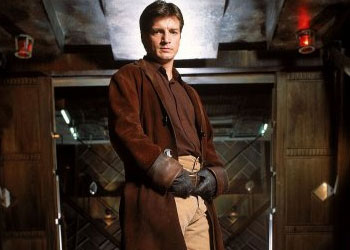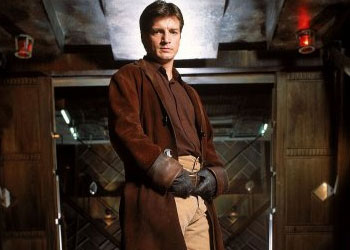 Mal's browncoat is not only the uniform and symbol of a revolution but also is the rallying point for an entire fandom. You'd be hard pressed to find a more beloved fictional coat than the ones worn by Malcolm Reynolds and his fans.
angel
,
anime
,
babylon 5
,
buffy the vampire slayer
,
doctor who
,
firefly
,
Matrix
,
serenity
,
torchwood
,
watchmen
,
x-men