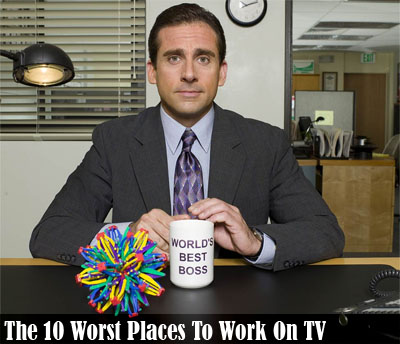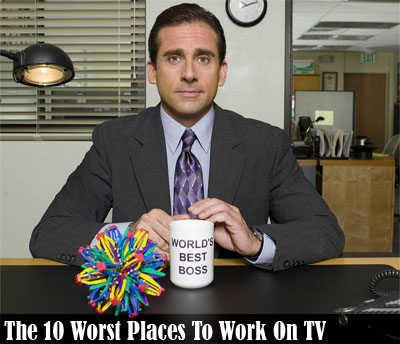 The next time you feel bad about your job and start surfing the web for a better salary, keep in mind that it always could be worse. Take, for example, these ten disastrous workplaces from TV.
1. Wolfram and Hart (Angel)
There are lawyers, and there are evil lawyers. And then there are Evil Lawyers, answerable to the seemingly omniscient and insidious Senior Partners. That's what Wolfram and Hart is, and their Los Angeles branch especially isn't anywhere you'd want to work. It's bad enough that your contract with the company would extend beyond your death into the Afterlife, but you'd also have to worry about things like being eaten by vampires, being overrun with zombies, or being obliterated by Hell coming to Earth.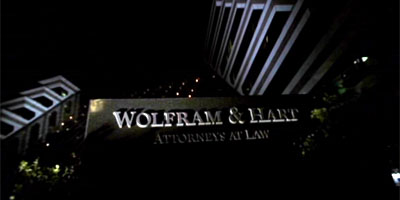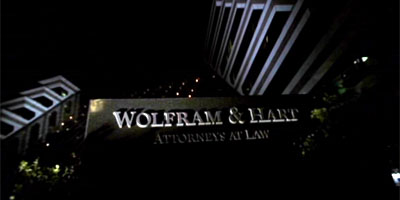 2. CTU (24)
For a government run headquarters, the Los Angeles branch of the Counter Terrorist Unit has an unfortunately low level of security. In past years they have experienced multiple invasions, more than a few inside-job infiltrations, a bombing that required a near-complete rebuilding, and even a poisonous gas attack that decimated their staff. And life isn't much better for CTU agents even outside the office. If you're not chasing down dangerous, nuke-wielding terrorists, you very likely will find yourself the victim of a targeted car bombing or work-related assassination attempt.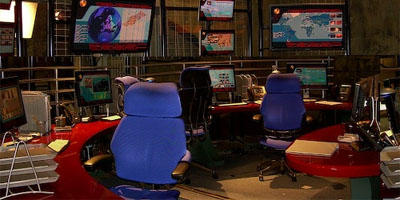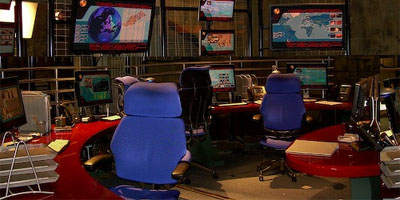 3. Dharma Initiative (Lost)
Sure, it looks great on paper. Go live on a remote tropical island with a bunch of geniuses working on scientific projects to make the world a better place. But in practice, all you're going to get are crazy polar bears, giant magnet-induced catastrophes, brain-scrambling conditioning, killer sentient smoke clouds, and the eventual extermination of you and all your coworkers by nerve gas.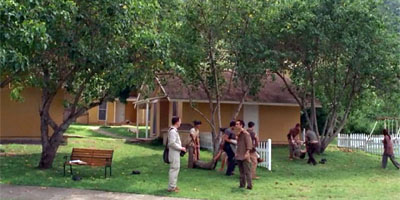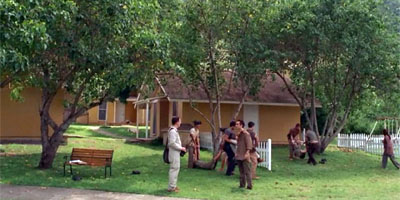 4. SD-6 (Alias)
Pro tip: If you go to work for the CIA, make sure you actually work for the CIA. Arvin Sloane and his cronies managed to convince the entirety of SD-6's staff that they were fighting the good fight clandestinely for their country as part of a covert branch of US Intelligence. In reality they were pushing the agenda of the nefarious Alliance of 12, a wicked terrorist organization specializing in weapon sales and apocalyptic prophecy and didn't learn the truth until the real CIA showed up and started shooting.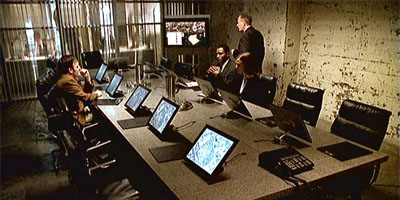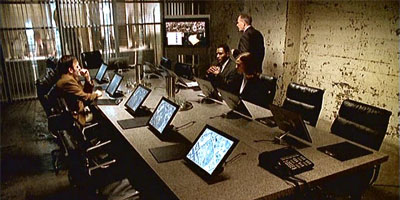 5. The Magic Box (Buffy the Vampire Slayer)
In a town like Sunnydale, California, you pretty much should just give up working anywhere and move to Nebraska. Even with a high mortality rate for any and every profession and avocation in Sunnydale, there are a few places that stand out as being particularly hazardous to your prolonged lifespan. The Magic Box is just such a place, famous for bringing death and horror to all its owners. It maintained its dubious reputation even after being bought by Rupert Giles and run by the Buffy gang, all of whom nearly met their makers there on numerous occasions-by sword-swinging skeletons, giant snake monster attacks, and eventually shop-smashing witchery.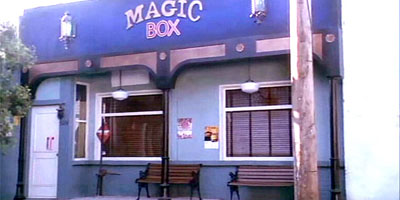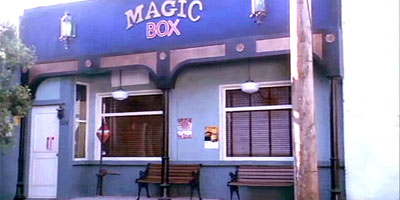 6. County General Hospital (ER)
When you're considering your options after medical school, steer clear of Chicago's County General Hospital. Since 1994, the County General ER has a fatality rate that probably rivals that of the afore-mentioned Sunnydale. Whether it's deadly virus outbreaks, aircraft crashing into the hospital, crazed gunmen, or runaway ambulances mowing down pedestrians, you can bet you'll end up a patient if you try to work there.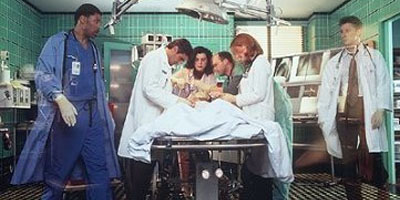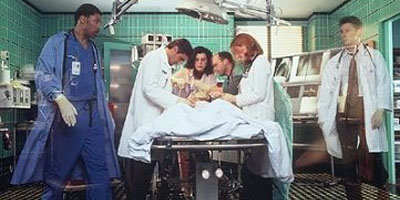 7. Buy More (Chuck)
This seemingly innocuous Best Buy clone looks to be your every day big-box electronics store. Most of the employees are oblivious to the fact that their branch employs more than one secret agent undercover and houses a fully teched out communications station in the stereo showroom. Make no mistake: Your career and even life may be in the line of fire, as every government-wanted criminal in the world seems to pass through the Buy More's doors sooner or later.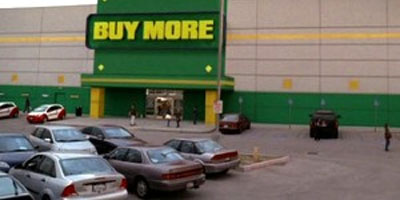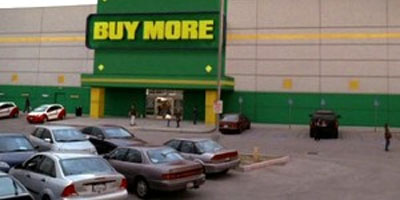 8. Dunder Mifflin (The Office)
If you want to live the glamorous life of wholesale paper sales, you might want to seek somewhere other than Pennsylvania. Working at Scranton's Dunder Mifflin branch would put you under the supervision of one Michael Scott, and therefore directly under the watchful eye of Dwight K. Schrute. If you can stand working in an office completely devoid of productivity, you might draw the line at being fake-fired, being tricked into horrendously awkward dinner parties, and having to sit through appallingly insensitive sensitivity training sessions. Forget about Dunder Mifflin and try Primatech Paper in Texas.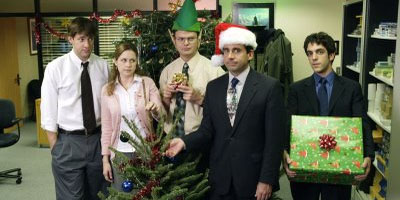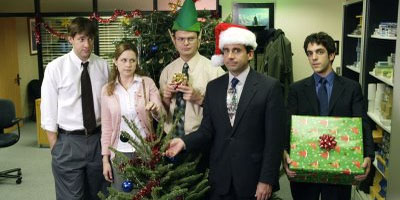 9. Section One (La Femme Nikita)
If you go to work for Section One, chances are that you're a criminal now presumed dead by the rest of the world, and you don't have much choice in the matter. Sucks to be you. But in the event that you do have an option, run far, far away. Your coworkers will taunt and trick you with character building exercises and tests, your bosses will own your life and have the right to dictate every aspect of your existence, and eventually the agency most likely will decide you're no longer useful and will have you "canceled."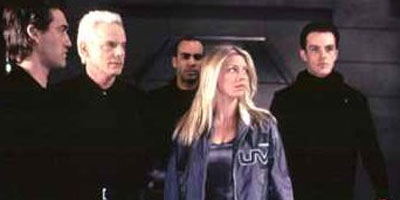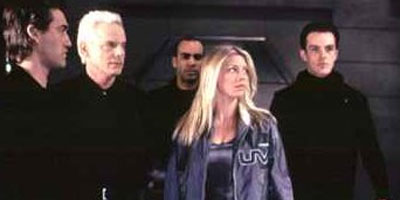 10. Torchwood (Doctor Who and Torchwood)
Established by Queen Victoria to catalogue and combat extraterrestrial threats, Torchwood at first seems like it would be a pretty cool place to work. You'd get to know all the secrets of the universe, and you'd have a hand in shaping humanity's footprint in the greater scheme of things. But then consider that you probably will be sucked through a wormhole in the midst of a Dalek / Cybermen invasion, and that cushy job doesn't look so cushy anymore. If you do somehow survive said invasion, you'll likely be relegated to a small cell of half-competent specialists working in a hidden base under Cardiff. And then you'll die by gunshot, radioactive exposure, or some combination of the two.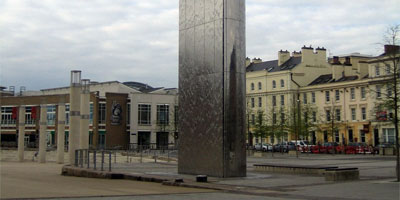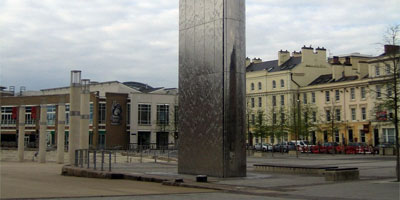 24
,
alias
,
angel
,
buffy the vampire slayer
,
chuck
,
doctor who
,
er
,
la femme nikita
,
Lists
,
lost
,
the office
,
torchwood
,
TV