In honor of all mothers out there this holiday, I thought I'd count down the top ten science fiction and fantasy mothers of all time. These crafty caregivers have given it all — even, in some cases, their lives — when it comes to saving the world and their loved ones.  So now, from witches and vampires to kick-butt ladies, here they are from number ten…
10. Lily Potter (Harry Potter)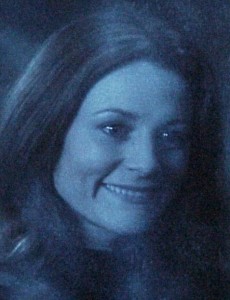 From the world of witchcraft and wizardry, as dreamed up by J.K. Rowling, comes a mother who gave that world the single most important person it could have: the Boy Who Lived, Harry Potter. She also gave to Harry the world's shadiest double-agent protector: the Half-Blood Prince, Severus Snape. It's because of Snape's affections for Lily that Snape turns over to the good side to protect Harry against Voldemort.
9. Dr. Valencia Martinez (Maximum Ride)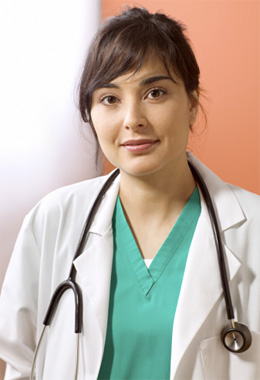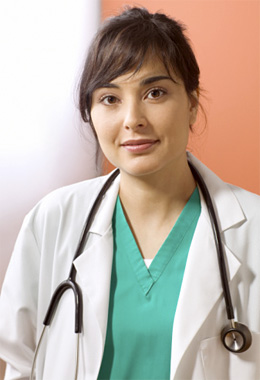 This mother made her first appearance in Maximum Ride: The Angel Experiment as a veterinarian who heals Max after the protagonist saves her daughter, Ella, from some bullies. Max learns in the third book, Saving the World and Other Extreme Sports, that Dr. Valencia Martinez and Ella Martinez are her biological mother and sister, respectively.  Dr. Martinez easily accepts Max and the flock — Fang, Iggy, the Gassman, Nudge, Angel, and Total — for what they are and provides a strong foundation for Max and the others to rely on.
8. Francine Jones (Doctor Who)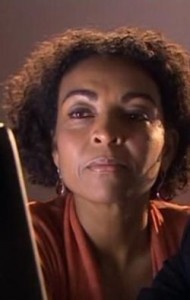 This mother made her debut in the story "Smith and Jones," where she's planning a party for her son, Leo, with the help of her daughter, Companion Martha Jones (Freema Agyeman). Throughout Series 3 she keeps looking out for her daughter, even going so far as slapping The Doctor (David Tennant) for putting both Martha and her other daughter Tish in danger when they face off against Professor Lazarus.  Later on she gets taken hostage by the Master (John Simm) as part of a twisted plan.  What makes this mother special is that she goes along with everything that her daughter does, both in U.N.I.T. and in Torchwood.
7. Princess Leia Organa-Solo (Star Wars)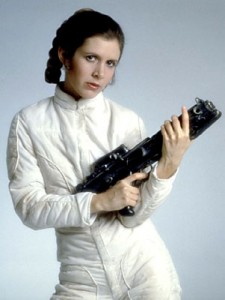 Leia first appeared in 1977's Star Wars Episode IV: A New Hope, saying that famous line: "Help me, Obi-Wan Kenobi, you're my only hope."  After an illustrious career as a diplomat and a member of the Rebel Alliance, she marries Han Solo and fulfills the role of mother after giving birth to twins Jacen and Jaina Solo, along with a second son named after his grandfather, Anakin Solo.  She makes the countdown on the sole basis that she gave birth to the next generation of Jedi Knights.
6. Padme Amidala-Skywalker (Star Wars)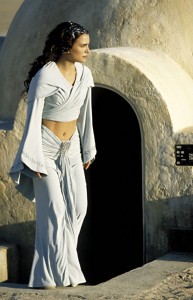 How can we mention Leia and not also include her mother?  From her debut in Episode I: The Phantom Menace, Padme (Natalie Portman), commands the screen with grace and charm. Later on, when Anakin Skywalker grows into a young man (Hayden Christensen), she unwittingly falls in love with him and marries him. In Episode III: Revenge of the Sith, Padme, now visibly pregnant, tries to turn her husband from becoming fully involved in the Sith ways, but sadly ends up dying due to a broken heart — luckily, not before giving birth to twins Luke and Leia.
5. Molly Weasley (Harry Potter)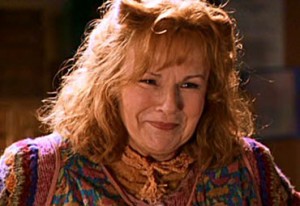 We've already talked about Harry's mom. Now the mother of Ron Weasley — the head of the Weasley Family, Molly Weasley — gets a turn. The feisty redhead made her debut in Philosopher's/Sorcerer's Stone, helping 11-year-old Harry go through the barrier to get to the Hogwarts Express. After that she becomes Harry's surrogate mother in the Wizarding World. She bears huge responsibilities as both a mother to seven kids — Bill, Charlie, Percy, twins Fred and George, Ron, and Ginny — and a member of the Order of the Phoenix.  This mom has a lot on her shoulders!
4. Esme Cullen (Twilight)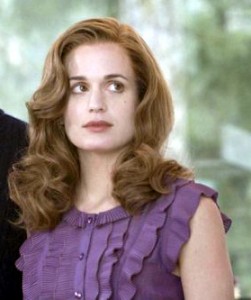 This eternal mother first appeared in Stephenie Meyer's novel Twilight as vampire Edward Cullen's adoptive mother.  She makes it into this countdown because, not only does she look after six vampire kids (Edward & Bella, Rosalie & Emmett, Jasper & Alice), but she also cares for a few werewolves for a time (Jacob Black and Seth & Leah Clearwater).  She is steadfast and loves her husband, Dr. Carlisle Cullen, deeply.  She's also the grandmother of a half-breed, the half-mortal half-vampire, Renesmee Cullen, daughter of Edward and Bella Cullen.
3. Jackie Tyler (Doctor Who)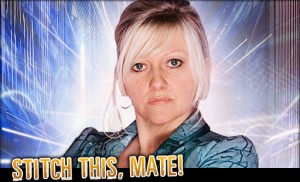 Jackie Tyler, played by Camille Coduri, makes her debut in the 2005 episode "Rose" when her daughter, Rose (Billie Piper), goes off with the Doctor (Christopher Eccleston), leaving her for a year.  She even befriends Rose's on-again/off-again boyfriend Mickey Smith (Noel Clarke).  Later on when Rose and the newly regenerated Tenth Doctor (David Tennant) come to Earth she helps take care of him while he undergoes the grueling process of finishing his regeneration.  And during the events of "Journey's End," she travels back to her own dimension and blasts a Dalek to oblivion.  Not only is she the mother of Rose, she is also the mother of little Tony Tyler.
2. Sarah Jane Smith (Doctor Who and The Sarah Jane Adventures)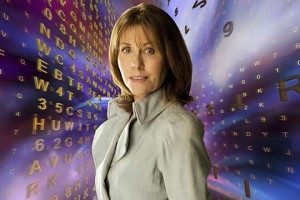 Sarah Jane Smith, portrayed by Elisabeth Sladen, debuted on the Doctor Who episode series "The Time Warrior" with Jon Pertwee, and has been a fixture of the show ever since.  On her own spinoff series, The Sarah Jane Adventures, she takes on more responsibilities, adopting a super-smart kid who she names Luke Smith (Tommy Knight) as well as looking after her young associates in the world-saving business. She returns to the Doctor's life at the Crucible, seeing an old enemy, Davros (Julian Bleach) and helping to tow the Earth, via TARDIS, to its correct point in the galaxy.
Well, we've seen a couple of witches, a vampire, a couple of outer-space moms, a couple of time-travelling mothers, and a doctor.  But there is only one mother who tops all the rest — she can be both a nurturer and a kick-ass resistance fighter. She is…
1. Sarah Connor (Terminator)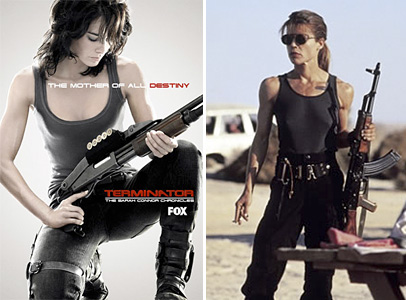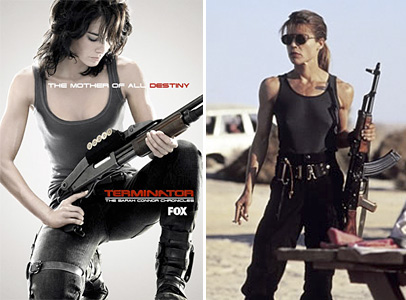 This kick-ass mom was first portrayed by Linda Hamilton in James Cameron's sci-fi epic The Terminator as the future mother of resistance leader John Connor. Throughout the first two movies she transitions from a docile damsel-in-distress type of female to being a tough-as-nails biker babe, all the while trying to protect her young son (Edward Furlong) and prepare him for the war ahead by training him and instructing him in the ways of warfare, as well as nurturing him like any good mother should. Lena Headey took over the role for the TV series Terminator: The Sarah Connor Chronicles, and Sarah got a whole new side to her.  Ultimately, she does not make it to see her son become the freedom-fighter, but she does leave a hell of a legacy.
Those are the top 10 sci-fi/fantasy mothers of all time.  What do you think?  Which other mother would you put on the list?  Leave a comment below and let us know.