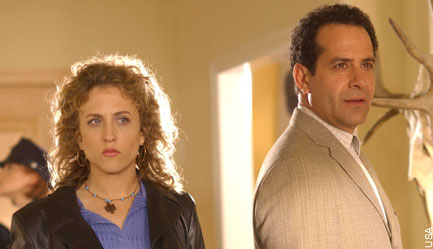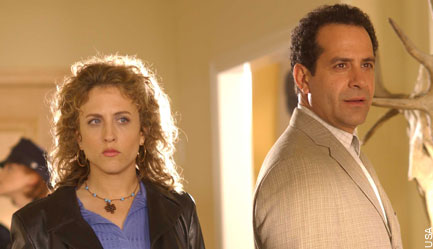 In these times of economic woe we tend to get a little desperate regarding our employment options. So much so that we neglect to really get the entire description of the job we are offered. We may wind up employed in a place that sounds great and pays well but with a huge risk factor. Here are ten jobs that just don't pay enough for the risks you have to take on a daily basis.
10) A crewmember on any ship owned by Weyland / Yutani – Alien and Aliens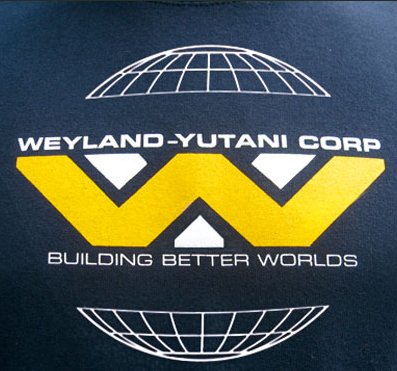 First off, the hours really suck! It takes months to get your cargo from point 'A' to point 'B.' Sure, you get to spend a substantial portion of those months asleep, but come on. There is no way we're that patient in the future. What's worse is that if something goes wrong on the ship and you're forced to evacuate, you're stuck on a lifeboat with little to no assurance that you'll be picked up. Believe it or not, I haven't even begun to scratch the surface. The worst thing about working for The Company is that if your ship happens to pass a planet which has a population of hostile alien lifeforms , The Company will write your life off as expendable and go to hideous lengths to use this creature for their bio-weapons division. Weyland / Yutani are absolutely ruthless in their pursuit of "more, more, more," and to hell with anyone else. They are more than willing to save money on the paychecks if it means making loads of money by other means. If you want to work for a corrupt corporation, Blockbuster is always hiring.
9) Nurse / Assistant to Adrian Monk – Monk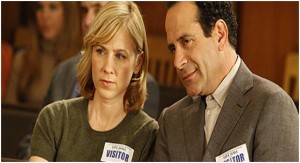 This could very well be one of the worst jobs a person could ever have. The strange thing is that it could also be the best job. On the plus side, Adrian Monk is a brilliant private investigator whose methods of detection would make Sherlock Holmes feel inadequate. There is a significant amount of job satisfaction in helping capture dastardly criminals. Unfortunately there comes a big bad; Monk has a case of Obsessive Compulsive Disorder that makes Howard Hughes look like he was just taking a five minute breather. His case is so severe that he needs constant supervision, and many times you will find your social life is destroyed because of his tics. You'll seldom get a day to yourself, let alone a chance to date. Not to mention that there is the occasional life-threatening situation which comes with watching over an OCD that also happens to be a detective.
8) Anesthesiologist at McNamara / Troy – Nip/Tuck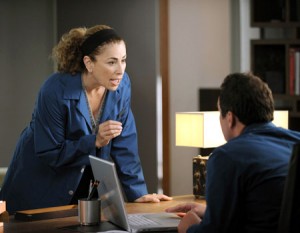 Being the person who makes a patient numb so they can get a boob job is a pretty unfulfilling job. Then there's the kind of torture you'll have to endure if you're the resident anesthesiologist at McNamara / Troy. Though Sean McNamara is a brilliant plastic surgeon who opts to do pro-bono jobs for the benefit of patients whose need of plastic surgery is severe, there is also an equally severe amount of emotional turmoil caused by Sean and his partner Christian. The practice's current painkiller, Liz Cruz, has been with the two as they dealt with the victims of a serial slasher and rapist. She has been duped into bed and had her kidney stolen by an acquaintance of Christian's girlfriend. She has been shot in the leg by a drug lord who blackmails Christian and Sean into helping him smuggle heroin. She has even been forced to watch the two constantly bicker regarding their way too active sex-lives. Liz has been through hell and back with McNamara / Troy. If she finally reaches her limit and washes her hands of them, do you really think you could take this kind of punishment?
7) Acting CEO of The Bluth Company – Arrested Development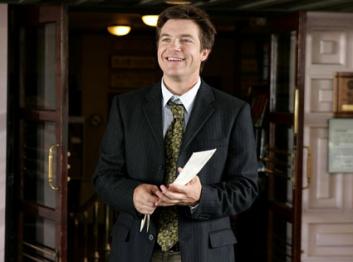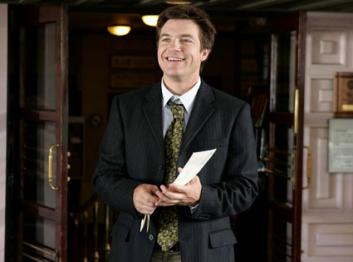 It's never easy to be the guy in charge. There are multiple facets of a company that require your attention, from the satisfaction of the stockholders all the way to the morale of the mailroom staff. Of course that's any other company. If your last name happens to be Bluth and you are forced to take the reins of the company after your father is arrested for dirty dealings, then the aforementioned responsibilities are small in comparison. With those tasks, you will also have to deal with the constant barrage of bad press that comes your way thanks to a growing pile of evidence of your predecessor's deeds. Then there's the constant dipping into the company assets from your equally corrupt family members, not to mention the nagging feeling that your dad is trying to run the company behind your back. There is only so much one can take, and most people in Michael Bluth's position would cast his family to winds and run. Come to think of it, Michael has tried that, and unfortunately he always finds himself having to go back to repair the damage his family causes in his absence.
6) Cast and Crew of Robot Chicken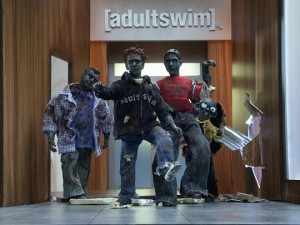 Though you do get much satisfaction from knowing you are doing fantastic work on one of the highest rated shows on adult swim, there are a few caveats that could disenchant you with the job. Never mind the long mad hours required to get at least thirty seconds of footage animated before the deadline. There's the madness in the writing room as you come up with a series a jokes and wind up settling with the joke that only three people are gonna get if they weren't occupied with being nursed by their mother. There are even times when the creators are publicly humiliated when their personal lives are exploited on the show. Then the true horror happens when the season comes to a close and show creators Seth Green and Matt Senreich make another bid for renewal. Usually this is an affair that ends in blood when Senreich goes crazy with a shotgun or when the two slaughter everyone on staff to make more names on the "In Memoriam" montage. Is great comedy worth all this carnage?
5) Human Agent For The B.P.R.D. – Hellboy 1 & 2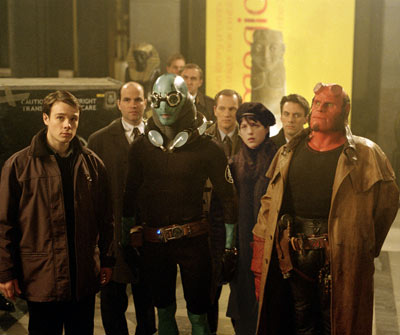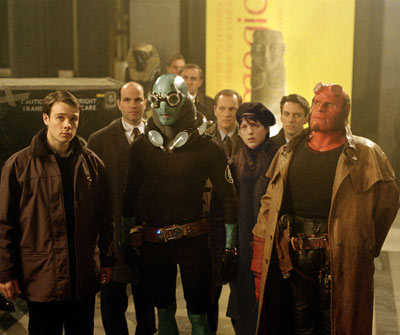 It seems exciting to work for a top secret facility that investigates and polices paranormal activity. Unfortunately, if you're a human, the likelihood of a long and prosperous career in the Bureau for Paranormal Research and Defense is extremely slim. Many of the horrors one would face at the Bureau are way beyond the capabilities of human strength. Many of the difficult jobs are put in the hands of the some of the Bureau's more unique agents. They have the skills to take down the big nasties. Where does that leave the rest of you? For all intents and purposes, you are bait! You get to work with badass demon fighters, you get cool suits, and you have even cooler codenames. Then you realize you may have been better off working for the Men In Black instead.
4) Principal (or Other Faculty Members) of Sunnydale High School – Buffy The Vampire Slayer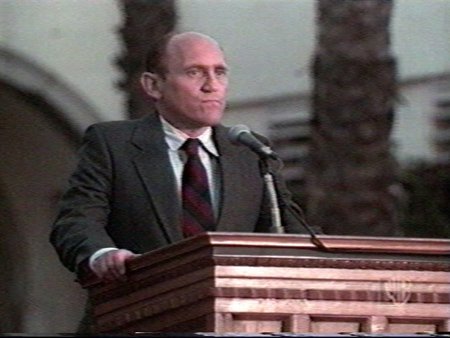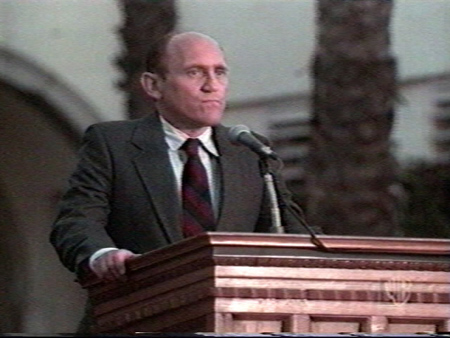 In every other school, teachers are forced to cope with the possibility of gang violence, drug dealers, and all sorts of random problems that plague our society. You have to honor those who strive to be a beacon of hope for the betterment of today's youth. Well let's see how they cope with taking the reins of Sunnydale High School! You think the aforementioned situations are bad? They're like changing diapers compared to the kinds of problems you have to deal with. If you're not prepared, then you're not gonna last beyond the third semester. The school is located right on top of the Hellmouth, the entry / exit point for every evil entity, and its influence lurks in the shadows of Sunnydale. In the less than illustrious history of Sunnydale High, teachers have been found brutally slaughtered, and the principals haven't fared any better. After the first year, the touchy-feely Principal Flutie spends his retirement coursing through the digestive tracts of a group of delinquents who were possessed by a demonic hyena. Flutie's incredibly strict replacement fared better until the graduation ceremony of 1999 when he was eaten whole by a giant serpent. When the school was subsequently rebuilt, Principal Wood was able to survive the impending apocalypse. Alas, the same could not said for the school (or the town, for that matter). Let this be a lesson to the teachers: do your homework about where you get your checks.
3) Henchman for an evil organization~ Most Spy Movies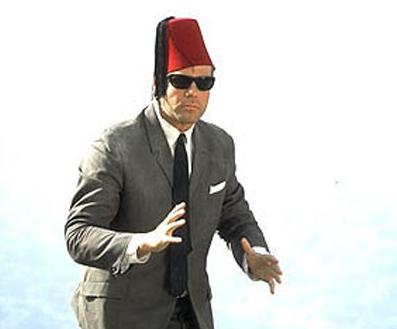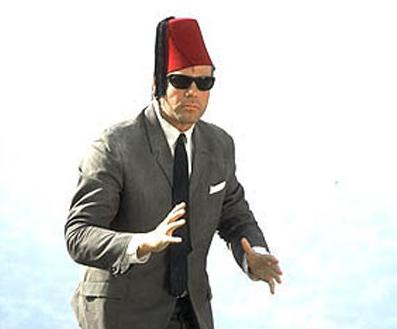 Don't expect any sympathy when you decide to take a job as a guard for some crazed megalomaniac with aspirations of world domination. If you walk the halls of a hidden volcano lair carrying a gun while your boss is trying to start WWIII, more than likely your skills as a guard are painfully lackluster. Let's face it, if an evil organization felt that your skills were worth a damn they would take it upon themselves to at least give out name tags. So if you signed on at the job because you needed some quick cash for your wedding, or if you're trying to send your boy off to college, it would be advisable to alter your plans. Otherwise you're likely to meet an unglamourous death at the hands of a covert secret agent who has the skills to slash your throat from five yards away. If your options are limited and you find yourself turning to the resident nut-job with the moonbase, you might want to bone up on your skills a bit so you can at least be one of those random survivors who runs away.
2) Federation Grunt (aka Red Shirt)~ Star Trek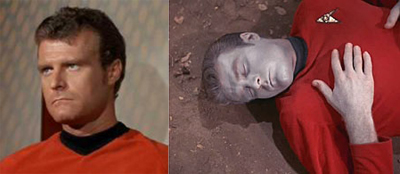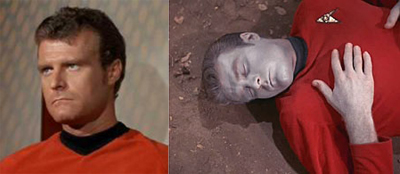 It's easy not to sympathize with an anonymous henchman. They should know better, but it really sucks when you enlist in Starfleet in order to aid in promoting universal harmony and understanding, and all you get is a red shirt and a bunch of superiors who can't even remember your first name. If you intend to join Starfleet it may be wise to introduce yourself to everyone on your ship by your full name and work your butt off to become a pivotal component of the ship's crew. Only the main crew members are very likely to survive any encounters with hostile alien lifeforms. Oh yeah, and while we're on the subject, never volunteer for any excursion on uncharted planets, because nine time out of ten you will have much in common with cats when curiosity gets the better of you. It seems to me that if you actually want to survive Starfleet you might want to excel in the academy. If not, then it would be advisable to take up a cozy clerical position on Earth if you intend to live to your autumn years.
1) A Drummer For Spinal Tap – This is Spinal Tap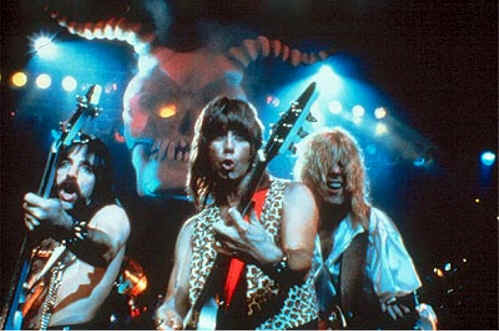 Being a rock star with hordes of women throwing various bits of naughty wear at you is the ultimate dream of any music lover.  Being the center of attention to thousands of screaming fans who want to be the one to say they were there to see you rock harder than any other rocker on the face of the planet is the goal. It's very rare that a drummer gets that kind of praise. Then again, if you wind up being a drummer for Britain's now legendary Spinal Tap, you might want to make out your will and pay up your life insurance, because you won't be safe. Spinal Tap has had the worst track record with drummers of any rock band in existence. It seems that the position of drummer in the band is cursed, and every drummer has met an untimely demise. What's worse is that the natures of said deaths are, on the whole, quite macabre and totally random. The deaths range from gardening accidents to choking on another person's vomit to two counts of spontaneous combustion. There are ways you can avoid dying when working for Starfleet or an Evil organization. Unfortunately, signing up to be the percussionist for Spinal Tap is a one way ticket to doom.