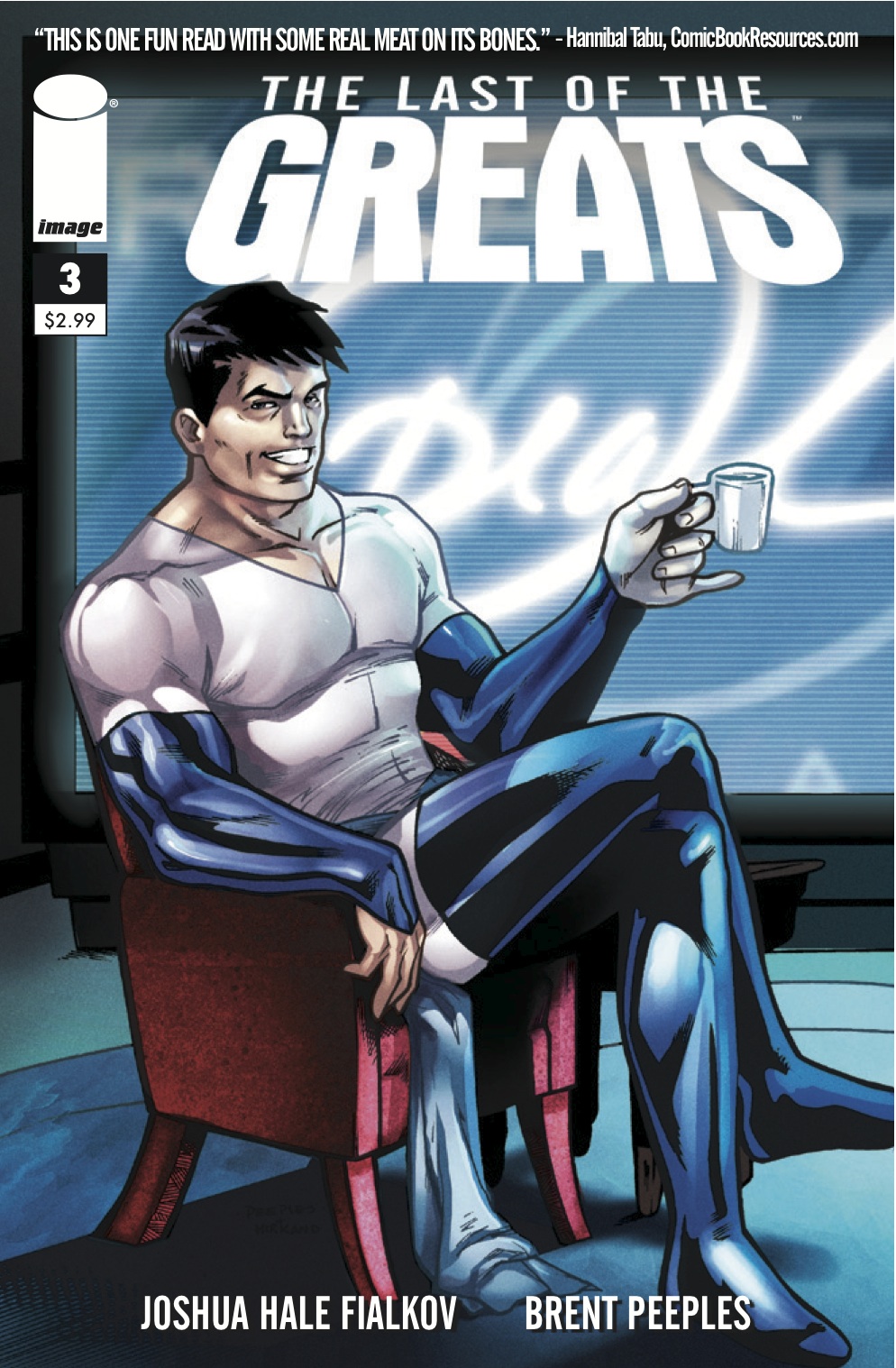 Issue: The Last Of The Greats #3
Story: Joshua Hale Fialkov
Pencils: Brent Peeples
Inks: Nick Nix
Colors: Mat Lopes, Eddy Swan, Brian Buccellato, Blond
Letters: Troy Peteri
Cover A: Brent Peeples, Matthew Waite, and Mirka Andolfo
Cover B: Nuno Plati
Publisher: Image Comics
Issue three starts off with the Last on Oprah, because as everyone knows, if you go on Oprah, you've made it. After that, things get weird. Charles wants to do something in Chicago, something the Last doesn't know about. Charles is supposedly working with people who want to fight back against the Last — they don't trust him, even though he's cured all the world's problems. Spoilers start after the image.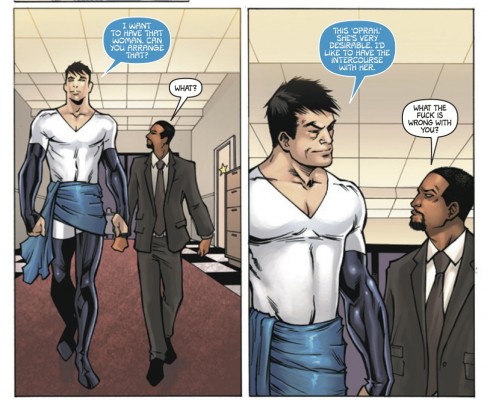 Seems Charles and Africa had a daughter and this daughter has the same powers as the Last. The people who don't trust the Last want to use her to fight against the Last. Charles just wants his daughter back and the Last helps him. After meeting the daughter, the Last shows some type of emotion, perhaps a holdover from having Africa inside him. The Last also seems to have a deeper connection to Charles than either let on, since the Last is able to hear Charles call for him through layers of the Earth. End of spoilers.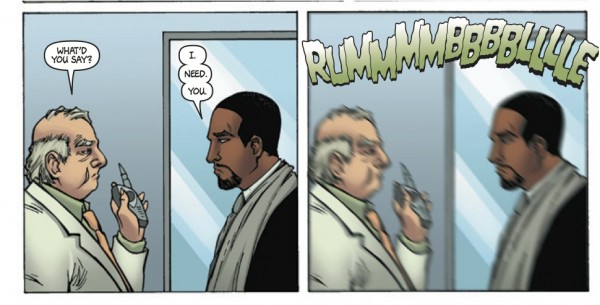 This issue opens up all kinds of new issues. Is Charles really working against the Last? What will his daughter bring to this new world? What will the Last do? I really like the turn it has taken and I can't wait to see what happens next.