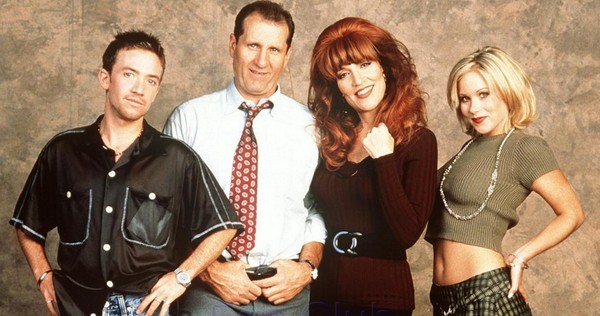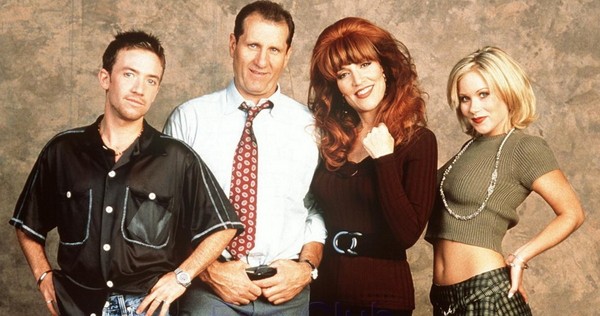 Keeping with the dysfunctional family trend this week, we could not go any further without talking about Married… with Children. Fox would not have been the same without the Bundys and it's safe to say they were a breath of fresh air in an ironic way for those who were tired of sitcoms like The Cosby Show. This family was not nice, professional, or poised and we loved them for it. They came in at the end of the '80s and stuck around for eleven seasons that saw them get into some pretty interesting predicaments including vacations gone wrong, that weird kid named Seven, and so much more.
Name of Episode: "Chicago Shoe Exchange"
Premiere Date: April 5, 1987
Finale Date: June 9, 1997
Site: Married… with Children
Impact on Pop Culture
If you had to compare networks to a family, CBS would be grandpa, NBC the snarky cousin who went to an arts college and will tell you Tina Fey is godlike, ABC would be your parents, The CW is definitely the teenage sister who just can't, and Fox, well — back when it began, Fox was that weird uncle that people are wary of at get-togethers but always interested in talking to once the dust settled. That is partly due to Married… with Children. After a few years of the wholesomeness that came with the Huxtables, those looking for anything else tuned into Fox's first and fell in love. Well, not everyone. There were some who said it wasn't moral and whatnot but those haters got the show even more press and let their name get out there even more. Of course without All in the Family's Archie Bunker it may not have ever existed, but it's possible without the early love for the Bundys, Roseanne and her clan may not have come about a year later, and shows like Malcolm in the Middle may not have existed later on in the late '90s.
Facts & Stats
Michael Richards of Seinfeld fame auditioned for Al Bundy.
This was Fox's first primetime show.
You can see the Griswolds' station wagon in the intro since it's a scene taken from Vacation.
Despite it being a hit with fans, it never fared too well in the ratings department.
In recent years Ed O'Neill finally got his star on the Hollywood Walk of Fame and, coincidence or not, they placed his right in front of a shoe store.
What I Knew Before Watching the End
Oh, I was familiar with a lot before I found the last episode online this week and watched once more. My family loved this one because it was familiar. Representation means a lot when it comes to race and gender, but also social class. While me and my mom loved to get lost in Melrose Place, we also loved to see people who were struggling financially as well. It made your own reality a little less stressful and from an early age, I remember learning to find the humor in a lot of things and I know that's in part to my introduction to shows like Married… with Children and other Fox shows. So tuning in a second time around, no character was a surprise, but the ending was.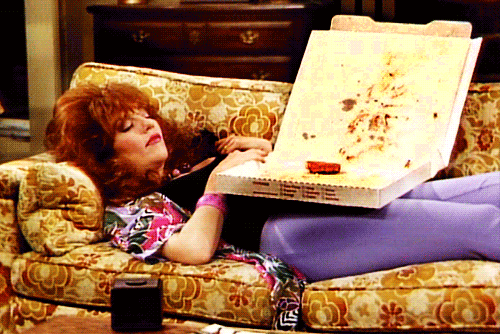 Final(e) Thoughts
Just want to say that I am pretty sure Kelly's almost-wedding was the finale and many will say it is BUT trusted Wikipedia lists one more episode after that one. It aired a month later and because that's what I have to go off of, that's the one I watched and will talk about. First though, if we were going off the wedding, I'd say it was a solid finale, but we're talking about this one and it was weird. I read that they didn't know whether or not the series was going to come back and that two of its stars found out about the cancellation from random strangers and friends before the studio let them know. So in my head, Fox may've just aired this one a month later and then were like, uh oh — that's never coming back. If this hadn't been the last, it would've been a funny episode, but since this was the last time those characters were on screen together, it was kind of a bummer.
Al and his coworker fall into bartering with their neighboring stores to get massage chairs. They end up getting rid of all the shoes in the store, score a monkey and the chairs, and then have to figure out how to get everything back in place when their boss says she's on her way back to the store from vacation. Meanwhile, back at the house, Kelly has learned how to be a massage therapist but breaks Bud and while I wasn't that thrilled by the episode as a whole, I could not stop laughing at his pain. Plus, can we take a second to pay respect to the shows in the '90s that didn't even try and hide the fact they were using a dummy when people got hurt? It's so bad, it's hilarious.
I think, though, the reason this random episode that's listed after the finale is weird is that, unlike the wedding, we don't get to see all the characters interact in a way that makes us feel whole. So in the end I'd place this one dead last in my finale showdown that's coming your way at the end of the year.