Last month was all about enjoying a nice ladies night in with your girls and shows that would be perfect for that. Shows like The Golden Girls, Melrose Place and Beverly Hills 90210. Now we're moving on and talking all about the shows that defined family in a whole new way. I'm not talking about Leave It to Beaver or Happy Days. Oh no, these shows feature those families people weren't pleased to have on their blocks. While they may've been a nightmare had they lived next door, they proved to be some of the best to ever grace the small screen and with that, I had to kick this off with the oldest of them all — All in the Family.
Name of Episode: "Too Good Edith"
Premiere Date: January 12, 1971
Finale Date: April 8, 1979
Site: All in the Family

Impact on Pop Culture
While the show had a number of spin-offs much like The Golden Girls, I don't like to count those when we talk about finales because in reality, that original ended and something else continued. So when it comes to All in the Family, it brought a sense of realism to TV. Before Archie Bunker came to TV, there really weren't a lot of characters — if any — talking like real people talk. In reality, not everyone gets along and almost everyone knows that one uber racist dude in their neighborhood that thinks he means well but really is kind of the worst. Somehow though Archie and the rest of the family made their way into the hearts of fans far and wide. Even when he went toe to toe with George Jefferson, people tuned in to see that unfold because tensions are something we deal with everyday and audiences were happy to see the pretend world actually showcasing what was happening in real life. It's safe to say without the wisecracking mouth of Archie, networks like Fox would've never gotten the greenlight. Then where would be we without guys like Al Bundy and Frank Gallagher?
Facts & Stats
Bravo ranked Archie Bunker as the best TV character of all time.
So the US has been doing this long before The Office? All in the Family was based on a show over in the UK.
Mickey Rooney was originally offered the role of Archie.
It was the first show to have full frontal male nudity. Before you start searching YouTube, it was a baby.
While the regular characters caused quite the riot with their jokes, it was guest star Sammy Davis, Jr. who caused the longest laugh from their studio audience, ever.
What I Knew Before Watching the End
This was never a show forced on me as a kid or one I took to when we got Nickelodeon and I was introduced to Nick at Nite. So this was the first time I'd ever sat down and watched a full episode. I knew Archie Bunker's name and his outspoken nature, the theme song only a true fan could love, and other tidbits from I Love the '70s. Other than that, not much was on my plate when YouTube graced me with this episode.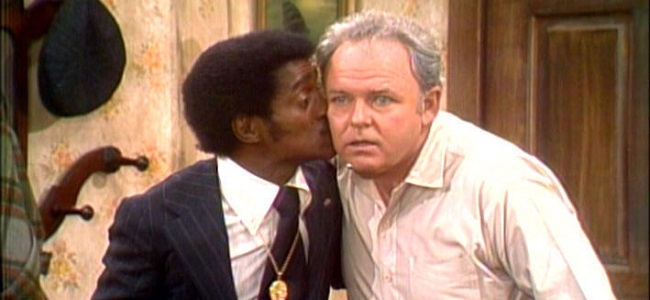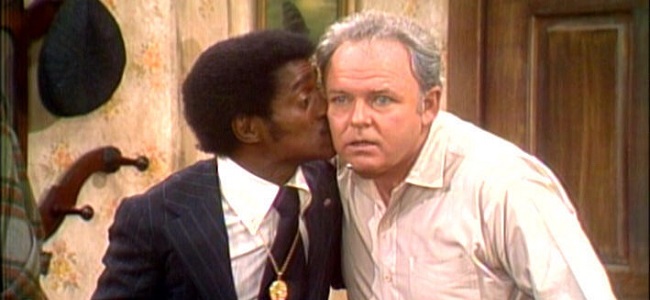 Final(e) Thoughts
As the show starts and thinking of what I know of Archie, I wonder — how did Edith end up with this guy? She's a total sweetheart and he's, at first, the worst. Here she is with a prognosis that could literally kill her and she's still willing to work and do whatever her husband asks her to do. Was this show the reason women started to get out of the home? They didn't want to end up like Edith?
So she goes to the doctor and has a clot in her leg and she's told to stay off of it. She fails to tell Archie and instead gives in to his demands and makes all the food for his St. Patrick's Day shindig. It's kind of anticlimactic as far as a finale goes. This coming from someone who does not have any history of the show. Like, did they know this was going to be their last show? How was nothing bigger planned?
What I did appreciate was knowing this dude was someone I'd likely hate in real life, someone with a closed mind, but in the end he was a softy for the one person in his world that mattered: his wife. When she fell and said she couldn't walk, the look on his face, his whole demeanor changed and in that moment you knew that he wasn't all that bad and that every horrible person has to have at least one ounce of good and sometimes that good may not be in them, but by their side. For Archie, his light was Edith and that was summed up when he said, "I ain't nothing without you."
Did this finale make me want to go back and watch every season? Oh no, not at all. It was nothing like M*A*S*H. It was enough to be a special episode, but not what I want from a finale. I would've liked him to lose her completely. Morbid, but hey — it's the finale. Bring it.