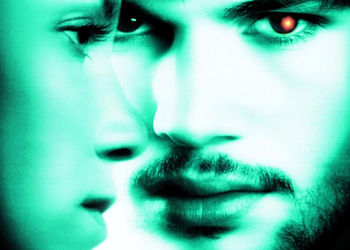 Following up on their big sci-fi release last week, Warner Bros is bringing nine dramatic thrillers to HD home video. Ranging from supernatural time traveling thrillers to Hitchcockian suspense tales, there's something for everyone in this latest batch of Blu-rays. Check out all the titles that arrived on July 17 and are in stores now: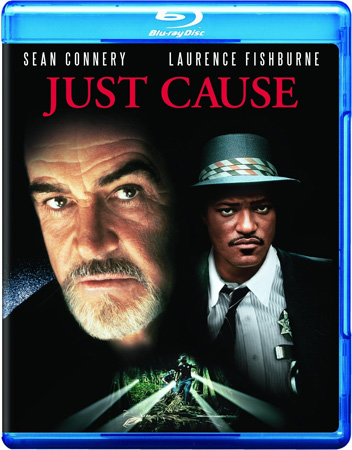 John Katzenbach wrote the novel upon which Arne Glimcher based this 1995 adaptation. Eight years ago, small town Florida Sheriff Tanny Brown (Laurence Fishburne) caught and convicted Cornell student Bobby Earl (Blair Underwood) for committing a heinous crime. Now, Harvard professor Paul Armstrong (Sean Connery) suspects Brown may have caught the wrong man, and he travels to the Everglades to reopen the case just before Earl is to be executed. Kate Capshaw, Ed Harris, Ruby Dee, and Scarlett Johansson co-star.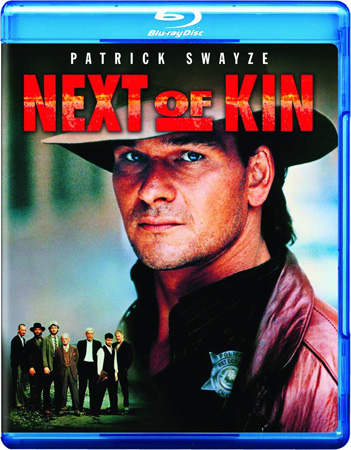 Patrick Swayze stars in this action drama that arrived in theaters in between his two highest profile hits of the era, Dirty Dancing (1987) and Ghost (1990). Swayze plays Truman Gates, an Appalachian who moved to Chicago to become a lawman. When his brother (Bill Paxton) follows him to the big city and runs afoul of the local mob, Truman dispatches his own form of country justice. The film sports a hefty cast of big genre names, including Liam Neeson, Adam Baldwin, Helen Hunt, and Andreas Katsulas (G'kar from Babylon 5).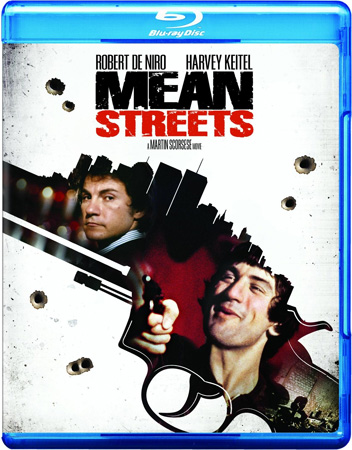 Mean Streets is the movie that ushered Martin Scorcese into the Hollywood pantheon by being his first self produced, written, and directed feature film. Set in the Little Italy neighborhood of New York, the movie follows Charlie (Harvey Keitel) as he tries to work his way up the seedy ladder of the underworld while working for his uncle (Cesare Danova). Holding Charlie back is his friendship with Johnny Boy (Robert De Niro), a reckless gambler in debt to loan sharks and who might fly off the handle at any moment. Charlie wrestles with his ambitions and his own sense of right and wrong as he tries to navigate the ever more dangerous path to power. This is the first time Mean Streets has been on Blu-ray, and it comes with an audio commentary from Scorcese himself, as well as a vintage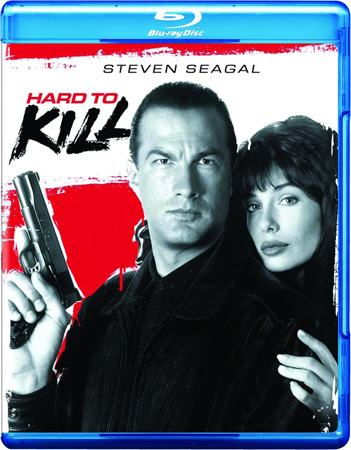 Tip: Never try to kill Steven Seagal. He may appear gentle and paunchy these days, but his thirst for vengeance will not go unsated. Even if he's been in a coma for most of a decade following your attempt on his life, and even if you are veteran actor William Sadler, Seagal will come after you. And then he'll make a movie about it called Hard to Kill, co-starring Weird Science's Kelly LeBrock.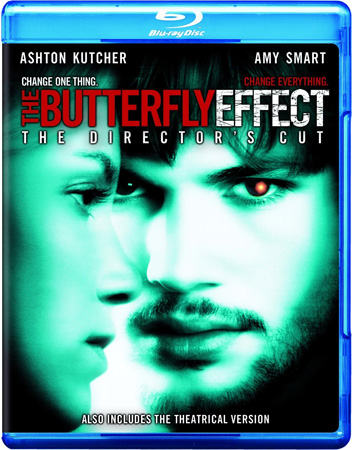 After he rose to stardom through That '70s Show and dating Demi Moore but before he played fifty-two card pickup for Two and a Half Men, Ashton Kutcher starred as Evan Treborn in the 2004 sci-fi hit The Butterfly Effect. The titular effect is a popular descendant of chaos theory wherein small causes can lead nonlinearly to grand effects. Treborn learns that he has the ability to travel back in time and alter choices he made earlier in his life, but doing so leads to unforeseen consequences in his future / present. Amy Smart plays Treborn's girlfriend Kayleigh. This director's cut Blu-ray comes with a bunch of special features, including both the extended and theatrical cuts of the film, an audio commentary, a storyboard gallery, and numerous featurettes and deleted scenes.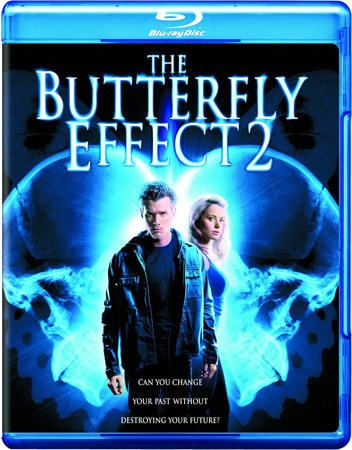 This follow-up to the Ashton Kutcher hit, The Butterfly Effect 2 revisits the notion of going back to change your past decisions and the implications of doing so on the present reality. This sequel drops the cast, characters, and story of the first film to essentially retell the story with new faces and circumstances, in much the same way that the Final Destination movies function. This time around, the time traveler is Nick (Erick Lively) who uses his power to go back and save the life of his girlfriend Julie (Erica Durance). Special features on the Blu-ray include an audio commentary from the director and co-producer, as well as an on-set featurette.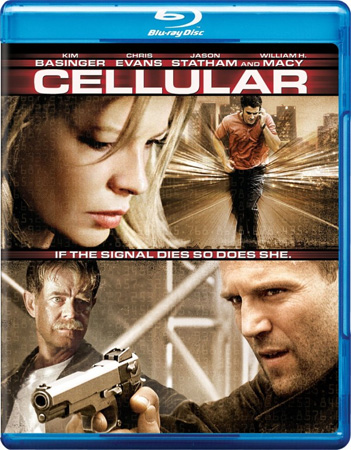 Kim Basinger plays Jessica Martin, a high school teacher abducted by mysterious thugs lead by Ethan (Jason Statham). Jessica is able to repair a cell phone and makes a frantic and random call from the safe house where she is being held. Ryan (Chris Evans), a heroic stranger, receives the call and is thrown into a race against time to rescue Jessica before his phone battery dies and before Jessica's captors return to kill her. William H. Macy and Jessica Biel co-star in this taut thriller from 2004. The Blu-ray comes with an audio commentary from the director and crew, as well as three featurettes and a collection of deleted scenes.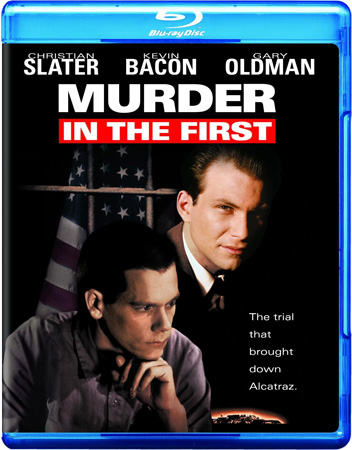 Ostensibly based on fact and carrying the tagline "The trial that brought down Alcatraz," Murder in the First actually is a largely fictionalized account of real-life inmate Henri Young's (Kevin Bacon) time in the infamous San Francisco prison. In the film version of the story, Young originally is imprisoned for stealing money to feed his sister. He makes an unsuccessful escape attempt and is put in solitary confinement after a fellow attempted escapee rats him out. Young's time in solitary stretches to an incredible sentence of three years. After being released into the general population, he murders the prisoner who caused his ordeal. Public defender James Stamphill (Christian Slater) takes his case and attempts to defend Young on the grounds that his horrible treatment at Alcatraz drove him to commit the killing. Gary Oldman co-stars as the prison's warden, William H. Macy plays the district attorney, and the supporting cast features the likes of Stephen Tobolowsky, Brad Dourif, R. Lee Ermey, Mia Kirshner, and Kyra Sedgwick.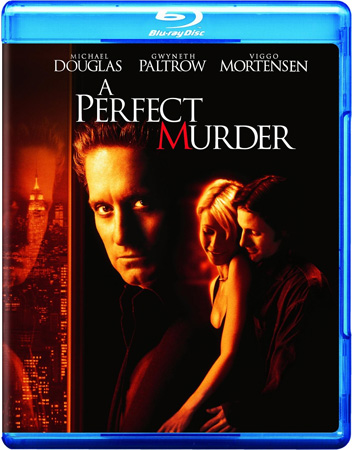 In 1954 Alfred Hitchcock adapted the stage play Dial M for Murder into a now-classic thriller starring Ray Milland, Grace Kelly, and John Williams. A Perfect Murder is the 1998 remake directed by Andrew Davis and written by Patrick Smith Kelly. The action this time centers around troubled New York couple Steven and Emily Taylor (Michael Douglas and Gwyneth Paltrow). Steven is an unscrupulous hedge fund manager who needs to get his hands on his wealthy wife's finances, and he goes to David (Viggo Mortensen), the painter with whom she is having an affair, for help. Steven offers David $500,000 to kill Emily, and so begins a twisting and scheming plot that makes some large deviations from both the original play and the Hitchcock film. Two audio commentaries come on this Blu-ray debut, along with an alternate ending to the movie.