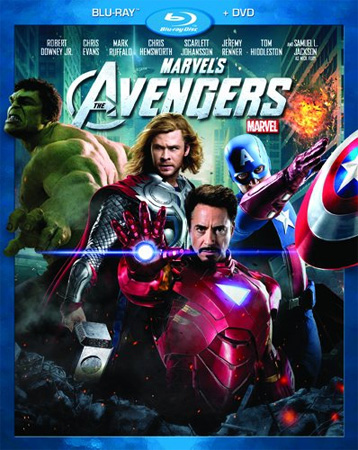 There are summer blockbusters, and then there's The Avengers. Marvel's powerhouse superhero megafilm released in the US in May 2012 and to date is the third highest grossing movie of all time. It packs explosive action, unforgettable heroes, and Joss Whedon's trademark humor into the best ensemble comic book movie ever made. The Avengers has arrived on Blu-ray, and here's a look at what you can expect.
After decades of producing movies alongside established studios like 20th Century Fox and Columbia, Marvel Studios set out to do their own thing. The X-Men, Spider-Man, the Punisher, Daredevil, and other big-name Marvel Comics characters had gotten their big screen debuts, but the Avengers roster had gone largely untouched by Hollywood. Consequently, the rights to all the key Avengers characters still resided at Marvel, making them available for any in-house productions Marvel might want to pursue. As it turns out, what they wanted to pursue would be a film franchise project with nearly unbelievable ambition. The plan was to build the Avengers roster in individual movies, one high budget blockbuster at a time, all set within a common universe. Once the groundwork was laid, all the planning would come to fruition with a central film that would tie all the characters together.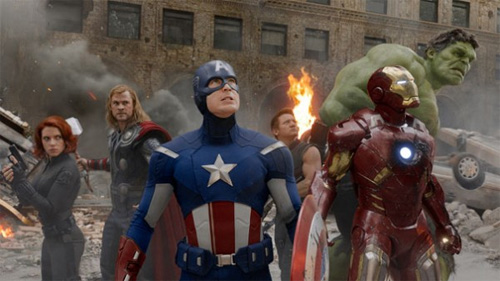 Given that each component movie would have its own huge budget, complex effects requirements, and A-list casts, the task of corralling all that moviemaking into one central film might seem nearly insurmountable. Marvel Studios launched their project in 2008 with Iron Man, followed by The Incredible Hulk. Iron Man 2 followed in 2010, with Thor and Captain America: The First Avenger arriving in 2011. By the time The Avengers premiered in theaters in 2012, it was clear that the project would be a success, and somehow the studio managed to keep most of the gears turning long enough and well enough to complete their machine. The only casualty along the way was Edward Norton, who dropped out of the Hulk role after his appearance in The Incredible Hulk. All the other actors and key personnel stayed along for the ride, and the resulting Avengers movie is nothing short of an unrivaled spectacle of character development and action.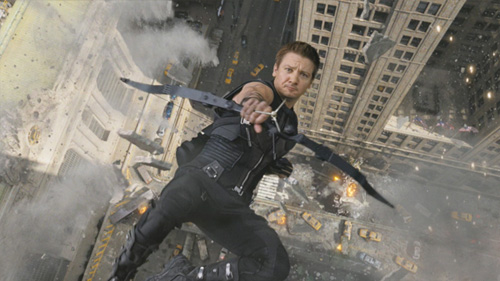 Fandom favorite creator Joss Whedon helmed The Avengers, bringing together his dream superhero team of Captain America (Chris Evans), Iron Man (Robert Downey, Jr), Thor (Chris Hemsworth), the Black Widow (Scarlett Johansson), Hulk (Mark Ruffalo), and Hawkeye (Jeremy Renner). Samuel L. Jackson reprises his role as S.H.I.E.L.D. director Nick Fury, with Clark Gregg back as the ever popular Agent Coulson, also known as the common glue that bound the earlier lead-up movies together. Also back is Tom Hiddleston as Loki, once again creating mischief after his villainous turn in Thor. Newly added to the lineup is Maria Hill (Cobie Smulders), Fury's second in command at S.H.I.E.L.D. and a popular character from the comics.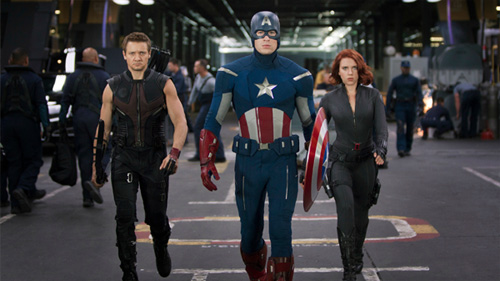 With so many pieces in motion, so many plot threads pushing forward from other movies, and so much expectation from the fans, accomplishing a successful and satisfying superhero movie is a testament to Joss Whedon's grasp of the source material, as well as of his facility at sifting through big productions to find the gold. From the opening moments' conflict at an underground S.H.I.E.L.D. base to the climactic battle in New York City, The Avengers truly delivers on every promise Marvel Studios has made since 2008. Even beyond the surface action and explosions, there are some fantastic performances here, as well as some really great points of continuity and coordination between The Avengers and the other movies in Marvel Studios' franchise.
The Avengers home video release comes in several flavors, and the one I checked out is the Blu-ray / DVD combo pack. This one includes two discs, one of which features the movie on DVD alongside a featurette and a Joss Whedon audio commentary. The Blu-ray has the movie in high definition with a bunch of other assorted goodies, as follows:
Audio commentary with director Joss Whedon
The Avengers Initiative: A Marvel Second Screen Experience – An unlockable app that provides access to S.H.I.E.L.D. database files on your iPad, iPhone, and computer
Marvel One Shot: Item 47 – A fully produced short film epilogue to The Avengers. Lizzy Caplan and Jesse Bradford play wannabe bank robbers who get their hands on some alien technology. Titus Welliver organizes the hunt for the culprits, as well as for the elusive Item 47.
A Visual Journey and Assembling the Ultimate Team – Brief behind the scenes featurettes with cast and crew appearances
Marvel's First-Ever Gag Reel
Deleted Scenes – Eight deleted or extended scenes, some of which are very much unfinished but still are interesting removals from the film
"Live to Rise" music video by Soundgarden
Whether you are a comic book fan or a casual moviegoer, there's very little not to love about The Avengers. It is the best ensemble superhero film ever made, and it stands as a landmark accomplishment in film coordination and franchise planning. The Avengers released on Blu-ray on September 25, 2012, and is in stores now.