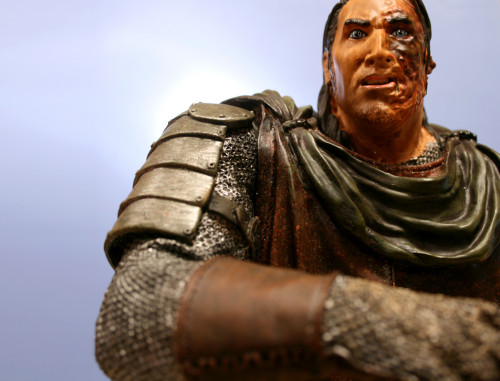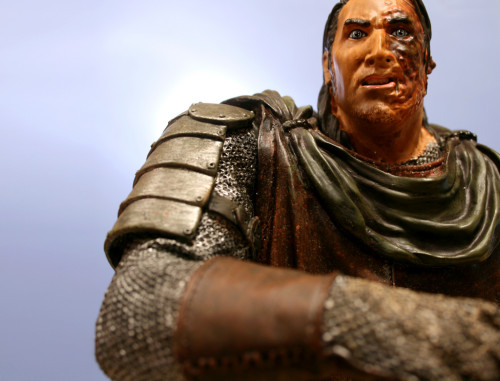 The third and final piece in the first wave of A Song of Ice and Fire busts released by Valyrian Resin features Sandor Clegane, the savage "Hound" from George R. R. Martin's epic fantasy novels.
Although the Song of Ice and Fire books tend to blur the lines of good and evil so that no character is purely a hero or a villain, it's safe to say that The Hound is the first bad guy released. Significantly bulkier than the Eddard Stark and Daenerys Targaryen busts, Sandor has a good bit of heft to him, as befitting his character. He's around 7″ tall, and he's sculpted in the midst of battle, one hand on his sword sheath and the other reaching for the hilt.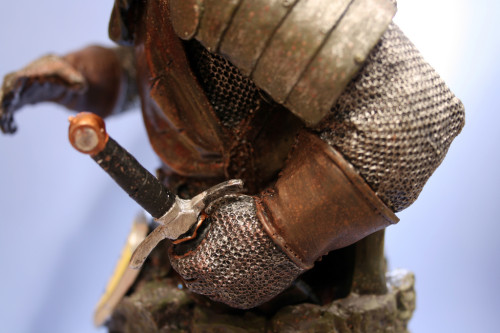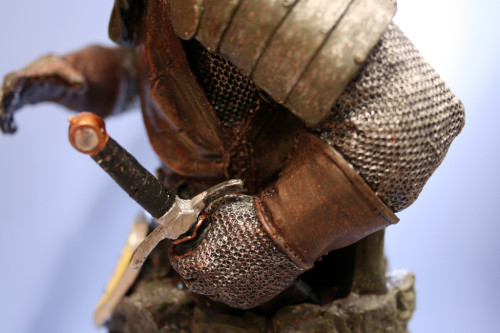 The standard version of the Sandor Clegane bust comes with his face revealed, but there's also a variant edition that features the dog-faced helm that gives The Hound his nickname. I'm hoping to find one of the variants for my own collection, as the photos I've seen of the helm really look spectacular. The one I own and am reviewing is the standard, though, and Clegane's unveiled visage is a horror. I mean that in the best way possible, as the character in the novels survived a burning with his face half-ravaged by fire, ala Two-Face from Batman. The scarring in the sculpt here is quite horrific, and the paints give it a gross sheen that brings out the details even more.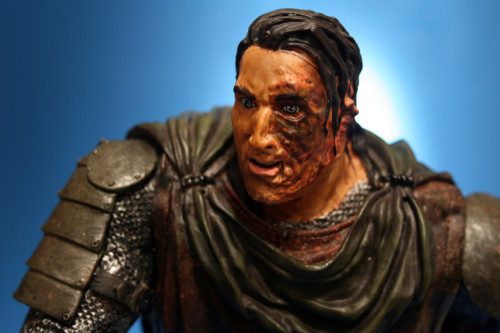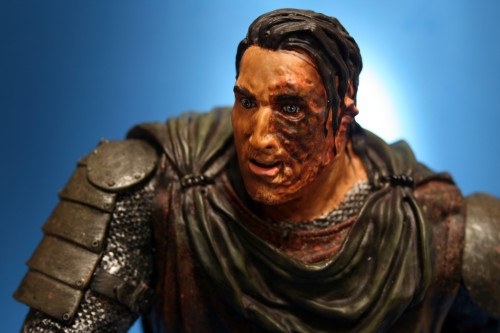 The Hound is dressed in his battle armor with plates at his shoulders, chainmail on his arms and hands, and a cloak and tabard over it all. His armor and clothing have a dirty and bloody look that befits the character and the scene in which he's shown. I especially like the texturing on the chainmail and the dirty metallic look of the plate mail. It's clear that a lot of effort was put into accurately representing his battle gear, and it shows.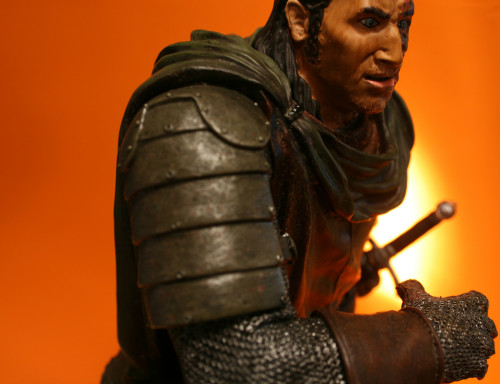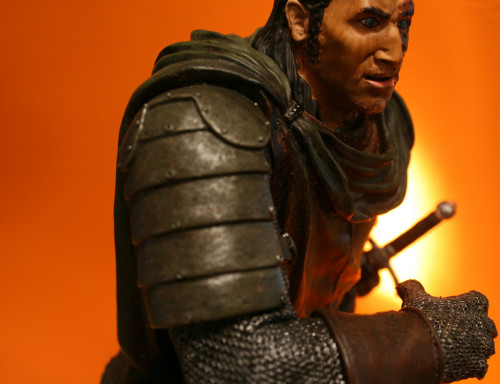 Sandor's base is slightly more generic than those of Dani or Eddard. The Hound stands atop a rocky, craggy surface, fronted by a sigil-bearing shield, similar to the ones on the other two busts' bases.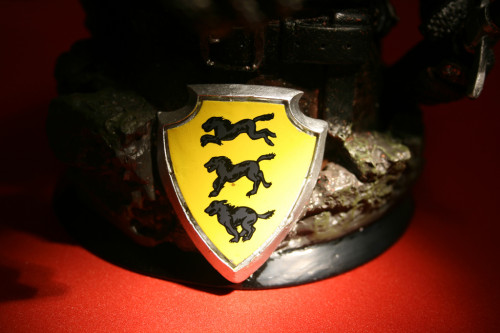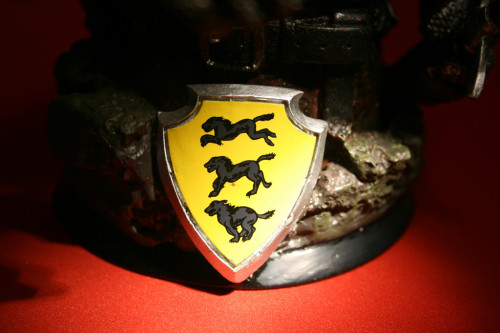 This is the third and final bust I've reviewed from this first series of A Song of Ice and Fire releases from Valyrian Resin. It's been a long time since I've been this thoroughly pleased by the sculpts, paints, and overall quality of an entire wave of collectibles, especially the inaugural release from a new company. I have some minor quibbles with the packaging used for this series, but the important thing in the end is the quality of the collectibles themselves, and these truly are some top notch pieces for any fan of fantasy or of George R. R. Martin's world.
( Song of Ice and Fire Sandor Clegane Bust Photos )