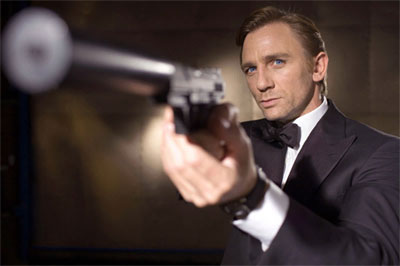 Mendes. Sam Mendes finally gets a crack at James Bond #23, and there's a rush on to get it on the fast track to a 2011 release.
According to the Hollywood Reporter, it doesn't matter that MGM might be sold, since Sony co-produced and distributed the last installment.
If it gets done any faster, they may as well Tweet it.