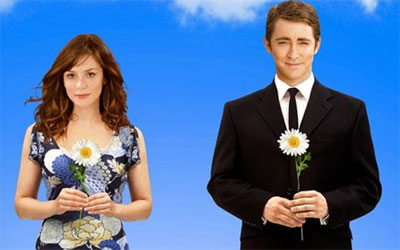 Where is the piemaker with the ability to revive the dead when you need him?
The inevitable axe has fallen, and ABC has canceled Pushing Daisies. The move is highly disappointing but not unexpected, given the lackluster and falling ratings the superb show has delivered this season. Creator Bryan Fuller is no stranger to having his fantastic TV series canceled, having weathered the premature endings of Wonderfalls and Dead Like Me. Pushing Daisies has just finished shooting the thirteenth episode of its second season, which will serve as the series finale and unfortunately will leave us with a cliffhanger. There's talk of a comic book adaptation possibly picking up where the TV show leaves off, ala Buffy the Vampire Slayer, but there's no way a print medium could translate the snappy dialogue the cast of Daisies delivers.
Fuller wrote for Heroes in its first season but left to pursue his own project. When questioned about his future, Fuller told EW.com earlier this month, "If Daisies isn't picked up…, I will definitely be going back to play with my friends at Heroes." Heroes definitely could use his talents as it flounders in its own excrement this season.