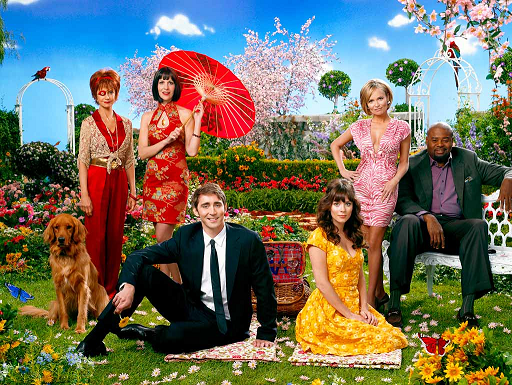 As we reported earlier today, Pushing Daisies soon will be pushing up its own daisies. John has his own opinion on the cancellation, as well as on the state of TV and ratings in general. Here's his take on the matter.
Pushing Daisies, that beautiful urban fairy tale series from Dead Like Me and Wonderfalls creator Bryan Fuller has joined an embarrassingly plentiful pantheon of many-a-great television series. Specifically, the great shows that were never treated properly by their network and practically set up to be canceled! Despite critical acclaim, awards nominations, and a growing fan base, ABC has opted to cancel Pushing Daisies after the current run of episodes.
Bryan Fuller intends to continue the story through alternative mediums. There are talks about a comic book series and even the possibility of a feature film. I sincerely hope it's true.
Frankly, this is becoming quite grating to me. Networks are becoming painfully predictable as to what shows are going to die. It's a well known truth that the success of any TV show is in the advertising, and I haven't seen a lick of advertising for Pushing Daisies. How do you expect to gain an audience when people don't even know about the series?
One commentator on a related article made a comment calling the ratings system archaic, and I couldn't help but agree. After all, in this day and age when TV shows are able to be viewed on the internet, DVD, and YouTube, it's not the same world that it was when the shows' strengths could be judged on the strength of a weekly airdate and the syndication viewing figures.
If there was anything we've learned from the Firefly phenomenon, it's that there's no better advertising than word of mouth. Unfortunately it's also a very slow form of advertising. I don't think the networks really grasp this. What is evident is that what they need to do is find a way to hasten the process.
I know I'm ranting, but it saddens me when great shows get the boot because of network neglect while junk like Desperate Housewives and Grey's Anatomy get the carte blanche treatment. It's a sad, sad world.