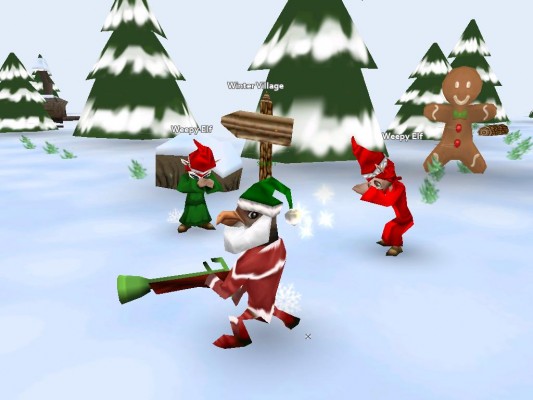 The Bohle Company let us know that Spacetime Studios is ready to celebrate the holidays with the High Winter Festival update for Pocket Legends (iOS/Android). Spread the yuletide cheer with the following new quests, loots, and combat areas sure to fulfill your MMO cravings this Christmas.
High Winter Festival
New Quests
New combat area
Special holiday-only loot (permanent)
New story-line! Defend Father Frost from evil Toy Master and save the High Winter Festival
Swamp Towne
18 New Quests
New Towne
New loot with new appearances including moonshine hat, frog wand, banjo, blunderbuss and lizard spear
4 new combat areas dealing with the feuding McCrocs and Scalefields
Dual Wield Weapons
New Dual Wield, Dexterity-based weapons have been released! They work similarly to other two handed weapon items, but offer high damage and fast slashing.
Please visit Pocket Legends for QR codes and direct download links through iTunes & the Android Market and check out the trailer below.