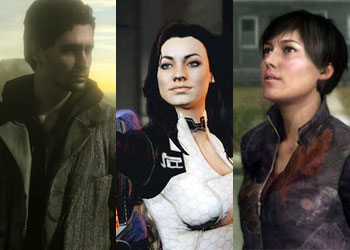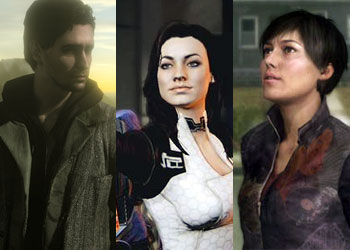 As June gives way to July, we're halfway through 2010! It seems like a good time to look back on the six months that have just passed and to pick out our favorites from all the new releases that have hit since January 1. We polled the Fandomania staff for their favorite video games and movies of 2010 so far, and today we're featuring the games half of the results. Here's what we've been playing this year, along with statements from the staffers who picked each game:

Christopher Bohler: This game is example of intelligent and well thought game design. Here's a game that minimizes gameplay and focuses on the story, and it succeeds by doing that. I would sum it up by saying it's Dragon's Lair (the original arcade classic) if it was a super-depressing mystery. If you're looking for a game that is anything but the norm, it's the game to play.
Jason Dorough: Heavy Rain's strength lies not in its gameplay but in the clever and subtle ways it involves you with the characters' mundane lives before yanking the rug out from under you and forcing you to care about them in life or death situations. I've never had as viscerally emotional a reaction to a game as I did to this one.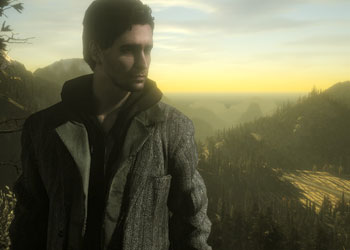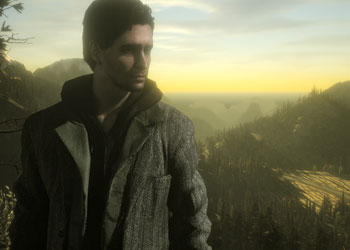 Summer Suzuki: Because it was just great. I mean, how do you talk about this game and not give it all away or talk in circles? It kept me addicted and determined to finish it despite the fact that I shoot like Federal Wildlife Marshal Willenholly in that game. The ending, though? Oh, left me begging for more.
Paige MacGregor: Although I just recently started playing Alan Wake, I can already tell it's going to be one of my all-time favorite games for the Xbox 360 console. The story revolves around a writer named Alan Wake and the strange events that befall him when he and his wife, Alice, take a vacation to the idyllic small town of Bright Falls. I enjoy psychological thriller action-adventure games like this one because they really get my blood racing as I play — and the life-or-death feel of this particular game is no exception.
Celeste Monsour: Alan Wake has one of the most brilliant narratives of any game I've ever played, in that it's not afraid to get cerebral and metaphysical, and the ending isn't the only thing in it open to interpretation. A lot of people were mad about that and said Remedy (the developer) was jerking us around, but I think it shows they respect the player enough to assume we can handle this kind of storytelling without it all being spoonfed or tied up in a pretty bow at the end. Most TV and movies don't even do that anymore. Additionally, the Collector's Edition is a fabulously designed package (made to look like a hardcover novel) which includes a book adding more to the mythology of Bright Falls, Microsoft produced a six-episode live-action prequel miniseries, and Poets of the Fall even used Alan Wake as the theme for their music video for "War" (from the game's soundtrack). All this not only adds to the player experience (making it not just a video game, but a multimedia franchise, and helping bring the universe to life), but illustrates the creative love put into the game by all those involved, which is always great to see from a fan perspective.

Ryan Whiting: Knights of the Old Republic, your time is up. While KOTOR is arguably the best space-themed RPG of all time, as a series its sequel was a slight letdown and continued the story in a less than ideal way. But Mass Effect defies the "less is more" mantra with its superior second installment. BioWare listened intently to its critics and delivered a follow-up that fixed nearly all of the first game's annoyances while expanding the series's already complex story. With the horrible Mako missions nixed and the generic side quests cut, Mass Effect 2 proved that its central narrative wasn't its only attraction. And, of course, the elements that worked from the first game returned, including the superb conversation system and uniquely cinematic style, allowing for a silky-smooth transition between the two games. While space-centric games may be common, rarely do you find ones with proper execution. But with BioWare, that statement surely seems the opposite, and Mass Effect 2 is yet another testament to their RPG brilliance.

Paige MacGregor: I really enjoyed the original BioShock game, once I got used to the dark scenery and startling appearance of enemies in Rapture. I was even more excited for the sequel when I discovered that instead of playing as a human fighting against Big Daddies and Little Sisters, BioShock 2 features a Big Daddy as a protagonist. This, of course, makes the game a bit harder than its predecessor because you are often required to keep another individual, your Little Sister, alive while being attacked by other Big Daddies, but it is nevertheless just as enjoyable as the original, if not more so. I highly recommend BioShock 2 to BioShock veterans and newcomers alike.
Jason Dorough: The solid single player story adds onto what we saw in the original BioShock in meaningful ways. Good sequels help define or even redefine what we knew from the previous installment, and that's what happens here. BioShock was a game for which many people (myself included) didn't think a sequel was a good idea. They really pulled it off with this one, though, providing more of the same gameplay that made the first one a ton of fun and even more intriguing looks into the diseased life of Rapture. The multiplayer mode does feel tacked-on, but it's been a lot of fun for me and a refreshing departure from the Modern Warfare setting and formula for multiplayer.
Celeste Monsour: BioShock seemed like a perfect complete story, so I was a little wary of what the sequel would do to the franchise. But my fears were allayed almost immediately when I started playing BioShock 2. By setting it in different parts of Rapture during a different time period than the first one, the writers are able to add much more depth to its history without it seeming unbelievable, and by being in the same general setting it still feels familiar. The gameplay is a similar situation: many of the splicers are the same as in the first, but a few new ones show up here, along with new weapons and plasmids. The whole experience is like a richer version of the first game. It's not better than BioShock, but I'd say equally as good — a slightly different feel, but awesome in every way. Definitely my #1 game of the year so far.

Jason Dorough: Rico is back with an even more awesome game than the first, this time set in the massive island nation of Panau. There are loads of collectibles and actions to perform, perfect for obsessive gamers like me. And this time the action is even bigger and more bombastic than before, largely due to the addition of a grappling hook that lets you zip around the environments super fast.
Celeste Monsour: Although I've played 26 hours of Just Cause 2, I've done relatively little in the grand scheme of things. That's not a complaint, though — the game is just massive and it's nice to know I can always come back to it when I want to parasail around Panau, blowing up radar facilities. Plus, the natural environments are some of the most gorgeous and diverse of any game out there.

Summer Suzuki: I got this game because I was curious about how they'd make a game out of the first part of The Divine Comedy, and I quickly realized that they didn't really. At all. But it was fun for the pure pleasure of slicing and dicing my way through Hell, and when you get to pwn Lucifer at the end? Well, let's just say I don't understand why the Winchester Brothers had to draw it out for an entire season. Dude crumbled like a cookie against me. I guess I'm quicker to embrace my baddie side than Sam is. Also, I liked that it was implied they'll be doing the rest of The Divine Comedy.

Summer Suzuki: I like commanding pixelated soldiers around like I'm John "Black Jack" Pershing. Okay, it's more like Douglas Haig, let's be honest.

Paige MacGregor: Lips is my guilty pleasure when it comes to the Xbox 360. I've always been a singer, whether in the shower, in the car, or at a karaoke bar. Lips: Party Classics allows me to rock out to a number of new songs, including "She Will Be Loved" by Maroon 5, "Kiss Me" by Sixpence None the Richer, the Black Eyed Peas' "Let's Get it Started," and "You're Beautiful" by James Blunt. Lips: Party Classics has a lot of familiar songs, so it's a lot of fun to play with groups of people at house parties and other events. The interface is extremely easy to use, and the controls are very intuitive. Overall, a great game.