I'm still trying to get caught up on all the various reviews of new stuff that's come out in the last couple of months, so this week I went with a couple of reviews of albums that were sent to me from the artists themselves. Not much to say beyond that, so let's get to it!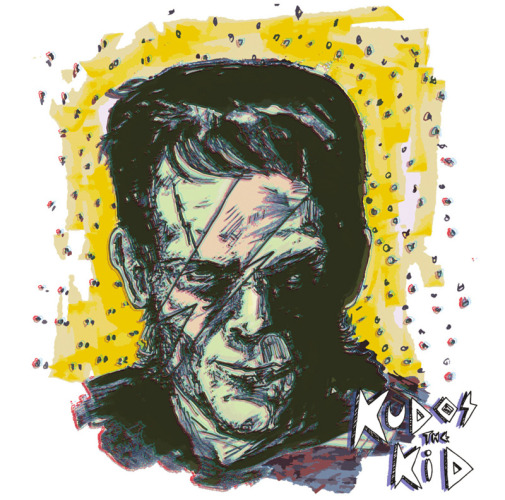 I became aware of Kudos the Kid because they contacted us at Fandomania. I really like this album, although I admit that I didn't immediately recognize the reference for the title. I only saw Mystery Men once, when it was out in theaters, so I hope I can be forgiven. Anyway, I really enjoy the music. Both "Lights Out" and "I'm Useless (But Not for Long)" stand out for me. The former has a really good beat and the vocals are particularly strong. The latter takes the chorus from "Clint Eastwood" by Gorillaz and reworks it into a song about escaping the mundane life via psychotherapy. Or maybe the narrator / doctor isn't quite so benign, I'm not quite certain.
Another standout track is "Breakfast" featuring Lex Lingo and Klopfenpop. The guest verses on the track are both all about eating meat, especially breakfast meat, sometimes as metaphor, but sometimes not. Admittedly, this is probably a weird track for someone who doesn't eat meat to enjoy, but it's got a good beat that just works. I feel compelled to say there are some lyrics about women that make me somewhat uncomfortable, but I'm willing to give them the benefit of the doubt that they don't intend any kind of offense.
Rounding out the album is the title track, the geekiest of the album. The title is, as I mentioned, a reference to the villain from Mystery Men, but they also "Met [their] nerdy reference quota" with Star Wars, The Simpsons, Futurama, The Big Lebowski, and more. It's a strong finish to a highly enjoyable album. It's a free download from Bandcamp, so head over there now and grab yourself a copy!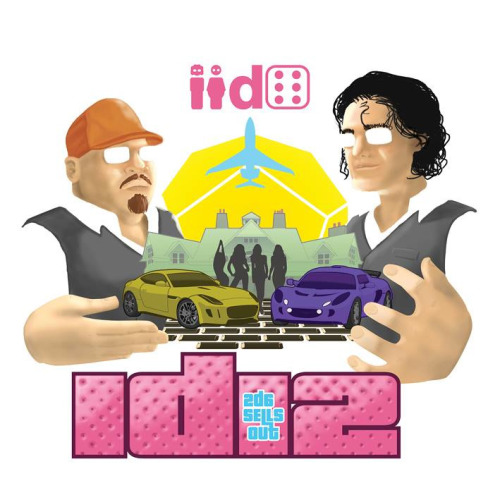 It's been a while since we heard from 2d6, but they're back with a new album with production by 2Mello. Well, OK, actually, technically it's not quite out yet; it'll be released on Oct. 12, but Cliff B sent me a preview copy, and I'm happy to preview it here.
Like 2d6's other releases, this one is at once geeky and completely silly. And often crass, too. But that's part of the charm of 2d6. A good example is "Hyuk Hyuk Hyuk Hyuk Hyuk Hyuk Hyuk" (yes, they also continue the tradition of long, strange names that don't really have anything to do with the song), a track about Boba Fett. And how much he sucks. Surprisingly, they make a pretty good case, although they also include some rather dubious claims (like that Boba Fett stole Leia's panties… Don't they know that there's no underwear in space?)
Or take "Tonawanda Powertrain" (feat. Worm Quartet), a song about butt tattoos about butts. Just in case they forget what their butts are. I'm pretty sure, though, that the whole thing is just a set up for the final tattoo: a "tramp stamp lamp ramp stamp tramp stamp." And I'm pretty sure the lamp is damp, too. Believe it or not, that line actually makes sense. Well, as much sense as anything else 2d6 writes.
Another standout track is the song about not making dick moves, "I Will Tapdance On Your Grave If You Don't Stop Yelling At My Cat" (feat. Satellite High). It's a particularly appropriate guest because the song includes the line "when you don't hail to the cloud that glows… That's a dick move, bro…" Nice.
If you've liked anything by 2d6, this is exactly what you've come to expect, with noticeably better production quality. And if you've never heard them before, and aren't scared off by crass humor, this serves as a great introduction.