Now that I've decided not to focus on narrowing down my favorites list, I find that I can finally sit down and listen to some relatively new stuff that I haven't yet had a chance to check out. I'm still very behind, but at least it's getting better!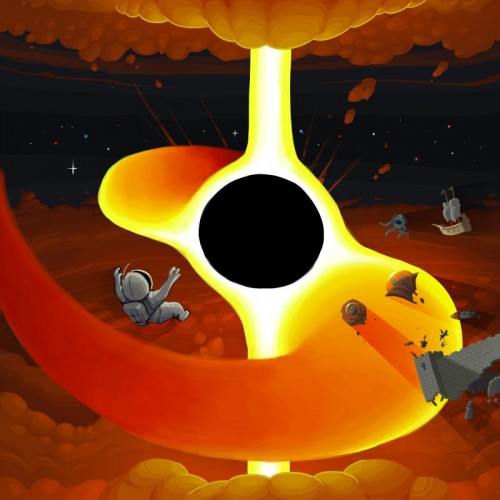 On Multiverses, Nuclear Bubble Wrap takes us on a journey to spaces both inner and outer, stopping at places both real and imaginary along the way. It's a worthy follow up to Psycho Delicacy, continuing their musical influences (like the Flaming Lips and the Beatles) while expanding their lyrical content into new territories.
We begin inside the mind with the first two tracks, "Mindfield (My Brain Hand Touched a Hot Memory Stove!)" and "Dream Escape!" then touch down on our own planet ("Pretty Rings," a track that proposes the idea of taking all of our trash on earth and making it into a ring around the planet à la the outer planets) before veering off into the universe ("Andromeda"). Before the end, we encounter a few fictional universes — "Dissociative (Ford, I Think I'm a Sofa)," inspired by The Hitchhiker's Guide to the Galaxy; "Multiverses," which is about The Doctor, and "The Fault in Our Death Stars," a track about Star Wars. There's even an amazing track called "Beatle Juice" which weaves together lines and titles from the Beatles' catalog. And of course I also have to mention the rather weird but surprisingly catchy "Natural Woman."
I can't recommend this album highly enough. It's just so good. If you like psychedelic music, you really owe it to yourself to pick it up now.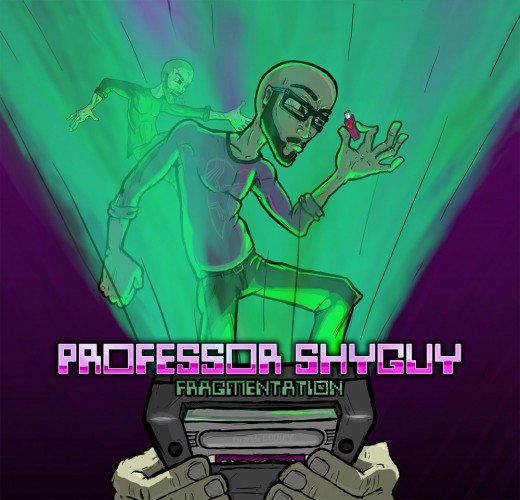 Professor Shyguy's latest album, a "Chip-Pop-Opera," tells the story of geek culture taking over pop culture as if we geeks had to overthrow the bullies who taunted us back before it wasn't cool to be a geek. It's framed as an epic struggle of one man overcoming his shyness to join the society that rejected him only to find that they've embraced his love of "kid's stuff." And he wonders if it was worth it, if he can't just go back to where he was before. It nicely mirrors the whole "fake geek" debate that's been happening in the last few years as well as the temptation for those of us who are older to yell at those darn kids to "get off my lawn!" If you've been reading this column for a while, you know I'm a sucker for concept albums with good stories, and this is squarely in that category. As a 42 (nearly 43)-year-old geek, I can completely identify with this album.
Like any good opera, the album begins with an overture that sets up the various musical themes that will appear in the rest of the tracks. There are also repeated lines that take on different meanings in different contexts (e.g., some form of "I can't walk away" shows up in many tracks, all with slightly different meanings). In other words, it's not just a well-crafted story, everything about it is clearly deliberate and well thought out. And of course with mixing and mastering by DJ RoboRob you'd expect nothing less.
I still find it hard to believe that I waited so long to finally listen to this album; I knew it would make my list of favorites for 2015 before it was even finished. If you've been waiting on it as well, all I can say is: don't. In fact, just go ahead and buy it immediately; you won't be disappointed.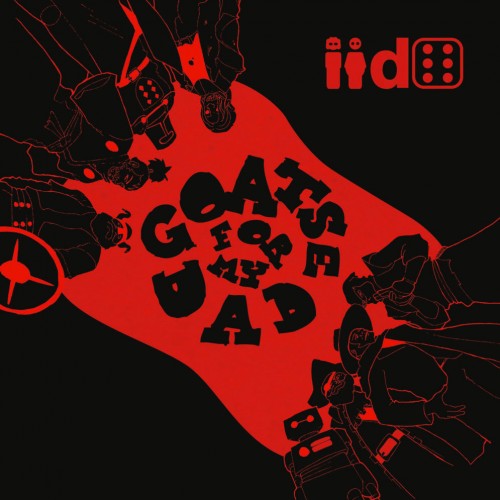 I'm pretty sure you can guess just from the title that 2d6 are up to their old tricks, creating music for people who like very weird things. Well, OK, I'm not sure that anyone actually likes Goatse, but I think you get what I mean. Of course, you should probably also remember that 2d6 are known for track titles that have nothing to do with the songs, so there's that, too. Wait, you're not disappointed that there isn't an actual track about Goatse, are you?
There is, however, a track about terribly named super heroes ("Hooo Boy! Hooo Boy! Hooo Boy! Hooo Boy!"), so maybe Goatse could be one of them (there is, after all, a Human Centipede). And there's another about rebooting TV shows ("Number 8 Will Blow Your Mind!") which includes samples from the Firefly soundtrack and reminds us that reboots usually suck, so maybe we should get over the shows' cancellations. Harsh, but kinda true at the same time. It's not all terrible, though; there's also a track about what Stuck and Cliff B would do with a time machine ("Carcass: Stone of the Service"). Well, OK, maybe their plans don't quite work out, but perhaps you'll learn something from the rap battle between philosophers Han Feizi and Confucius ("Vegemite Thunder").
If you've enjoyed 2d6's previous albums, then you're definitely going to enjoy this one. If you've never heard them before, well, this is a really good place to start. It's "Name Your Price" over on Bandcamp, so what have you got to lose (except maybe your innocence)?