I've noticed lately that there's a surprising number of new albums that are being released in old formats. In this case, though, I'm not referring to vinyl, but instead the humble cassette tape. I'm one of probably a very few who actually still has a dual cassette deck for my stereo, so of course I had to wax nostalgic and grab the newest release from Mikal kHill as well as the debut from salvo. Fortunately, both came with digital files as well, because cassettes aren't exactly the greatest format in terms of quality or ease of listening. That said, I do have to admit that it was an interesting experience to revisit the frustrations and limitations of tapes, if only to remind myself of how much better digital is. Plus I remembered a couple of sounds that I hadn't heard for many years: opening and closing the cassette case and tapping the cassette on something to loosen the tape inside when the player wouldn't play it at first. Ah, nostalgia!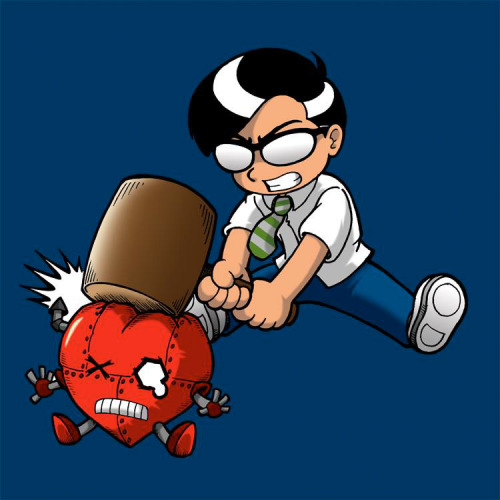 Mikal kHill is often portrayed as one of the most depressing lyricists in nerdcore, but I think that this album actually contains a fair amount of hope (the last track is called "light of day," after all). Or at least acceptance. There's a thread throughout the album of not being understood, of being an outsider, but also not worrying about what others think. I think it's kHill's strongest album to date, which is saying something given that Walking Dead was one of my top albums in 2012.
So let's look at the themes of this album by examining a few of the tracks. Starting off, we have "mistakeover" featuring DJ Mo Niklz, which opens with a direct reference to Cold Winter by kHill's group, The Thoughtcriminals, and contains the lines "don't write the song to be understood / it's a line of breadcrumbs in a haunted wood." Given the title, the song seems to be a reminder not to make the mistake of making music for others, but instead to make the music you'd want to hear. This theme is also picked up in the collaboration with MC Frontalot and More or Les, "Challenge Your Audience." This track is, obviously, all about writing songs to make listeners question their preconceived notions, something kHill is quite adept at doing. Actually, the pairing of Front and More or Les with kHill is, itself, a way of challenging the audience; I certainly never would have expected them to work together on a track, although it works quite well.
Now, kHill doesn't leave out the "sad rap" we've all come to expect from him. There's the collaboration with kidDEAD and Shane Hall, "madworld," with multiple references to suicide (usually quite clever, like the line "exit strategy to kill myself holding The Bell Jar"). The title is a nod to the Tears for Fears song, "Mad World," and even contains a quote from it: "Ain't it funny, ain't it sad / How the dreams in which I'm dying are the best I've ever had." Actually, the track following this one, the aforementioned "light of day," begins with what sounds to me like a modified riff from that song. It's little nuances like this that make multiple listenings so enjoyable.
Speaking of references to other songs, "summertime sadness" brings together Adam WarRock and Chokeules. I know that kHill doesn't really like reviews that just list favorite tracks (a fact he mentioned on a recent episode of Nerdcore Meow podcast), so I hope I'll be forgiven for saying that this is one of my favorites. It's pretty obvious that this track is a kind of antithesis to multiple songs called "Summertime," including George Gershwin's (made famous by both Ella Fitzgerald and Janis Joplin), Will Smith's, and Sublime's (which, as kHill's song points out, isn't good, kind of like summer itself). Actually, perhaps surprisingly, it's also the geekiest track on the album, with plenty of pop culture references, including two sets of grumpy old men: "Rap game Statler and Waldorf, grumpy old men / Make the Jack Lemonade, while he's scowlin' like Walter Mathau." It even plays on Choke's involvement in the Backburner crew, with multiple references to the heat of summer being too much to bear.
I could go on and on about how awesome this album is, citing the various amazing collaborations with tons of other artists (like Dr. Awkward, Jesse Dangerously, and Schäffer the Darklord), but, really, when it comes down to it, you should just go and listen to the album. And if you happen to still have a cassette player around gathering dust, this would be a good reason to bring it out and revive it.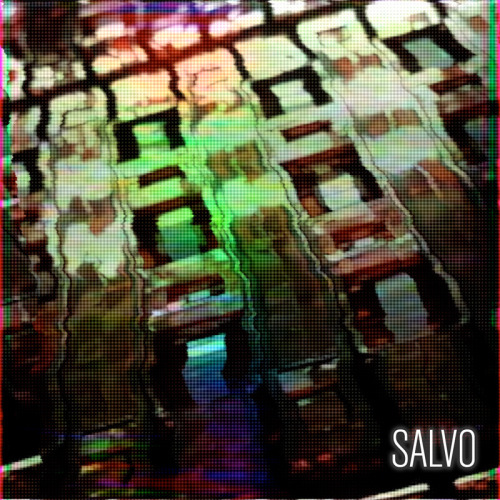 If you think kHill is depressing, then you're going to love salvo (fronted by cecilnick, collaborator with Sulfur on The Divine Gamble). Their debut album is wonderfully creepy and disquieting. It's glitchy and noisy and makes you want to crawl out of your skin. And yet it's also absolutely beautiful and gives me goose bumps every time I listen.
In addition to the madness of the music, there's also a bleakness to the lyrics. Many songs make reference to no longer existing, not so much via suicide, but more like "What if I didn't exist? Would that be better?" Take "a calm yet unsettling moment of reflection," for example. The opening lines: "it's 4am and I'm sitting on the edge of the bed / I had an argument debating whether I'm better of living or dead / I said f*** the future I'm not even living now," demonstrate a certain amount of world weariness. Or there's the more direct statement in "no hay banda": "this is the death that I've always wanted." Not exactly the most uplifting thoughts.
Even so, there's a philosophical bent that perhaps give some inkling that it's not all doom and gloom. In my favorite track on the album, "gram dot wav," is the line "the referent of a living signifier of our death is a reference," itself a reference to semiotics / semiology. In other words, maybe death itself isn't really death, but something else, just like the Tarot card of the same name signifies change. There's even an acceptance of the pain in the final track, "home (mantra 4)," which nicely sums up how I feel about the album: "But I like it / because it is bitter." The song also contains an allusion to Jean Baudrillard's Simulation and Simulacra: "I am sitting in the desert of the real (hold it down) / just the simulacrum left nothing to feel (hold it down)," indicating that perhaps it's all just an illusion anyway.
I'll admit there's not much that's incredibly geeky on this album (maybe the fact that Baudrillard's text is a partial inspiration for The Matrix, but that's probably stretching things), but this album is just so good I felt compelled to review it anyway. Given cecilnick's own geekiness, I felt justified in doing so, as explained in my own exploration of what, exactly, "geek music" means. Regardless, I really think that this album deserves more attention, given that there aren't many of us who have supported it over on Bandcamp.