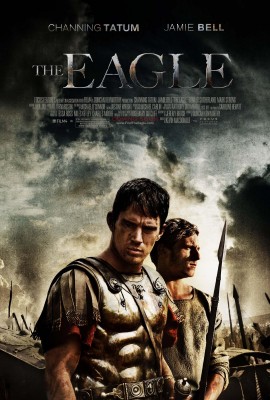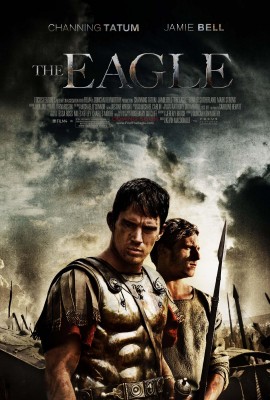 Review: The Eagle
Director: Kevin Macdonald
Writers: Jeremy Brock (screenplay), Rosemary Sutcliff (novel)
Cast: Channing Tatum, Jamie Bell, Donald Sutherland, Mark Strong
Rated: PG-13
Set twenty years after the unexplained disappearance of the Ninth Legion (140 CE) somewhere in the misty mountains of Scotland, Marcus Aquila (Tatum) requests to be sent out there from Rome in order to solve the mystery. He's got ulterior motives to solve this: his father was the commander of the Ninth and Marcus wants to restore the family honor. With only his British slave Esca (Bell) to help him navigate his way through the natives, Marcus sets out across Hadrian's Wall into the highlands in order to confront its tribes, and restore his father's reputation by retrieving the lost Eagle of the Ninth.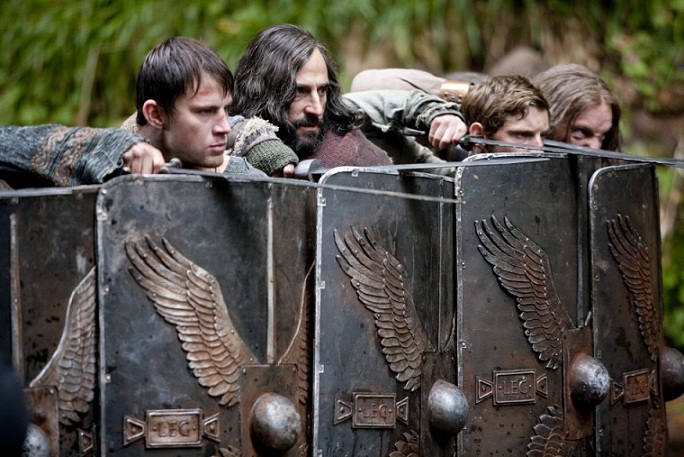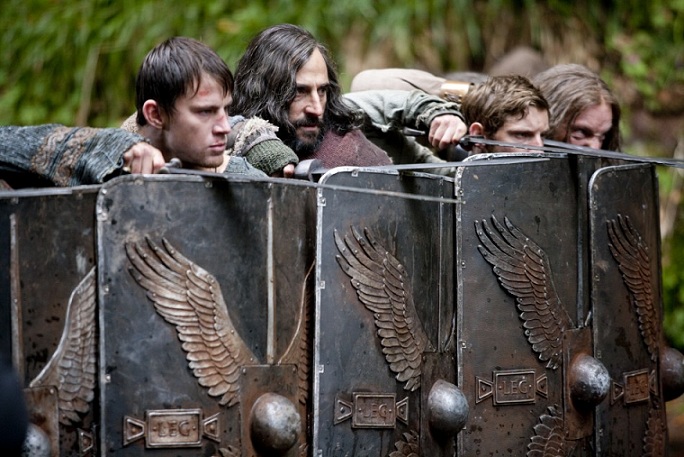 It's a Buddy Cop movie in sandals! No, seriously, this could have been Showtime on horses. Both main characters hate each other but eventually come to form an everlasting bond after solving a mystery. I know I just compared this movie to a really bad comedy, but that doesn't reflect on my level of enjoyment of it. I actually found myself really liking this movie despite not having any expectation that I would, which is always a pleasant surprise in life.
Okay, so we start off with Marcus requesting to be stationed out in No Man's Land in an attempt to redeem his family's honor after his father pretty much throws it out the window by being the dude that led the Ninth Spanish Legion into oblivion. Rome, being the gossipy high school girl she is, takes the disappearance of the legion to be a failing solely shouldered by Marcus's father. As a garrison commander, Marcus thinks he can serve Rome well and kind of sweep all that under the rug. Doesn't really work at first, but during an attack on the Roman soldiers, he makes some risky but gutsy moves and gains the respect of his men. He also ends up with an injury that prevents him from being a soldier anymore and his short-lived military career is over before he really gets to clear the family name.
Sidelined by the injury, he finds himself recovering at his uncle's (Sutherland) estate. There, he picks up Esca as a slave, they hear that the golden eagle emblem of the Ninth has been rumored to be in the hands of a native tribe beyond Hadrian's Wall, and since the All Talk No Do politicians won't go get it Marcus decides that he will with the help of Esca. Which is totally a good idea to take the guy you have as a SLAVE out into the wilds with you. Once beyond the wall, the roles are reversed between the two men. Marcus is pretty much a meat head and doesn't get the importance of this reversal at times. Especially when they run into the one tribe Esca wanted to avoid (the Seal People). Despite Esca not giving him up the entire journey, Marcus is convinced that this is what's going to happen with the Seal People, even though it's also in Esca's best interest to play along with the tribe. But as luck would have it, the Seal People have what they're looking for and the last third of the movie is about how they get it and get it back to the safety of the other side of Hadrian's Wall.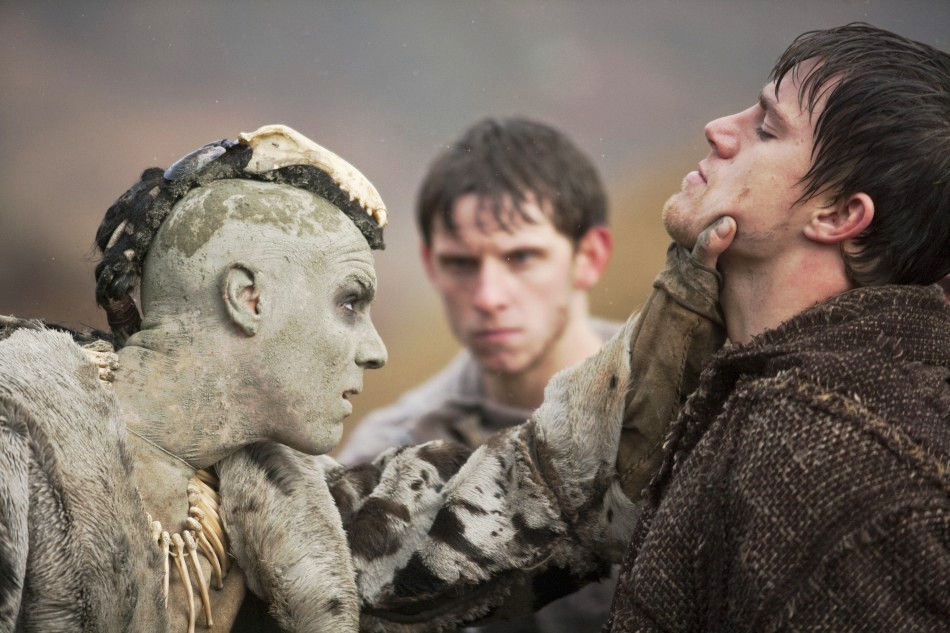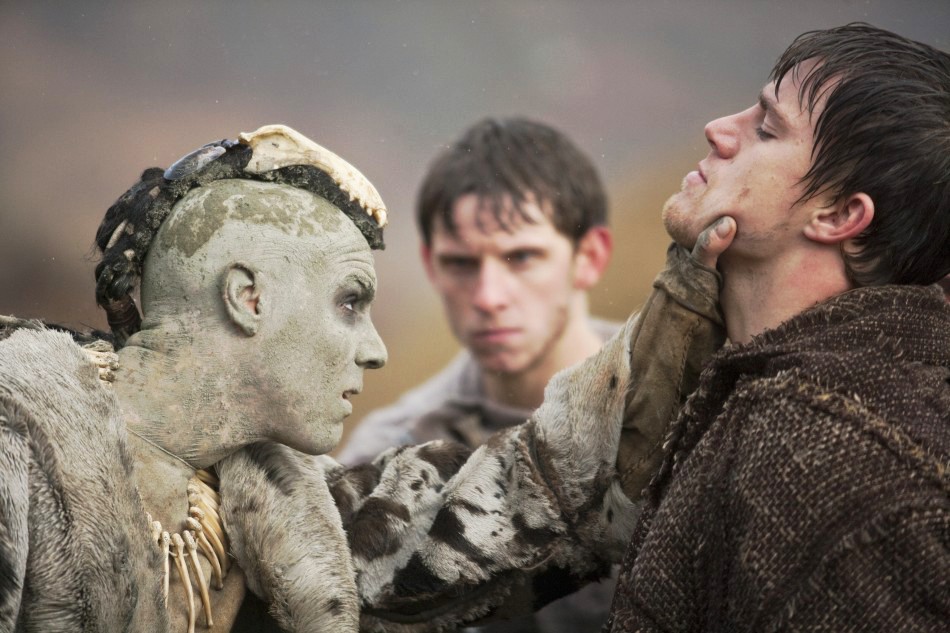 I thought the landscape scenes where fantastic, which is a good thing since they spend a lot of time traveling it in search of the Eagle (and this was the part of the movie that lagged quite a bit). The set pieces and costume design were also very nice to look at, especially the Seal warriors and chief. As for the story itself, it was entertaining for what it was. The Ninth Legion is the stuff of many movies, television shows, and novels. Short of saying they were abducted by alien robots in disguise from the moon, there's only so much you can do with the premise. That being said, I did appreciate the inclusion of a little-known native tribe and having them speak a different language (even if it is unlikely that Gaelic would have been that prevalent at that time) instead of everyone magically speaking English. I thought Tatum and Bell worked well together as a couple of guys that don't like each other but have to work together and then end up having to admit they like each other. Most importantly, I liked Mark Strong's cameo. You throw Mark Strong in the mix and I'm there.
Rating: 3.5 / 5 Stars