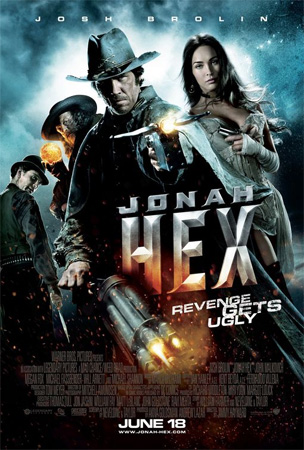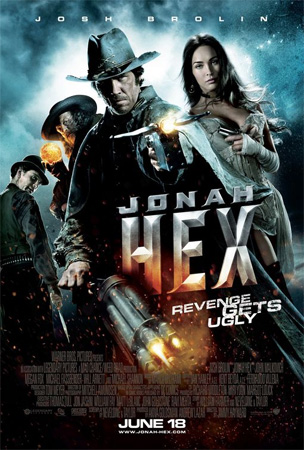 Director: Jimmy Hayward
Screenplay: Mark Neveldine & Brian Taylor
Based On: DC Comics's Jonah Hex
Cast: Josh Brolin, John Malkovich, Megan Fox, Michael Fassbender, Michael Shannon, Will Arnett, Lance Reddick
Rated: PG-13
I will be the first to admit that I had unrealistic expectations for Jonah Hex, the comic-based action Western released this past weekend. Although I didn't expect the film to do well at the box office — there was very little hype during production and the advertising campaign was meager, to say the least — I was extremely excited about the cast, which includes two actors with whom I am borderline obsessed (Megan Fox and Michael Fassbender ) as well as several others that I have a tremendous amount of respect for, specifically Josh Brolin (No Country for Old Men, Planet Terror) and John Malkovich (Burn After Reading, Mutant Chronicles). Throw in an uncredited appearance by Jeffrey Dean Morgan (Watchmen, The Losers) and you've described what is, in my mind at least, an outstanding cast.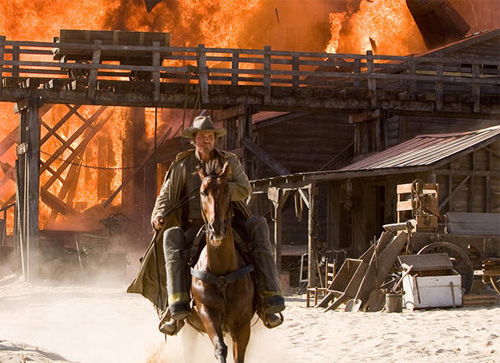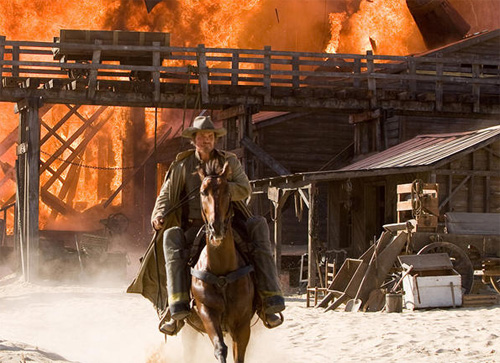 Before you throw up your hands and deem my review too subjective to be of use, let me assure you that my love for the Jonah Hex cast members and the unrealistic expectations that I had entering the movie theater forced me to be more, rather than less, critical of the film. Despite every desire to tell you all of the reasons why I fell in love with Jonah Hex (most of which are entirely personal and are not based at all upon the quality of the film), I choose instead to be as objective as possible and focus on the fact that I nevertheless found the film to be rather underwhelming.
Jonah Hex begins by attempting to illustrate why the film's protagonist transformed from a well-intentioned, honorable Confederate soldier into a physically scarred, morally ambiguous bounty hunter wanted by the government and hell bent on finding and killing whomever necessary in order to turn a profit. The sequence is well done with regard to its visuals; it uses a graphic style similar to that of Tales of the Black Freighter (2009) to give audiences a cursory look into the events that led to Hex's striking transformation. Unfortunately, viewers are provided with only the bare minimum of what they need to know to understand the rest of the film, leaving the relationship between Jonah and his wife and son and other important character development to be fleshed out later in the film through flashback sequences, if at all.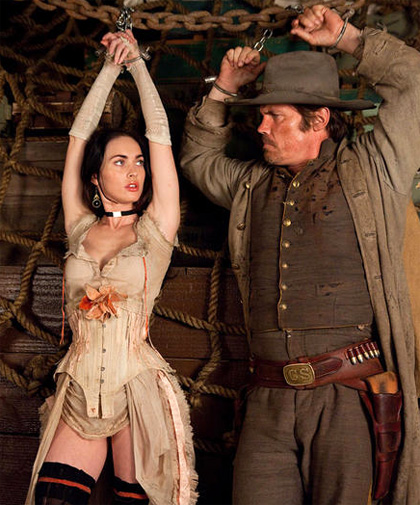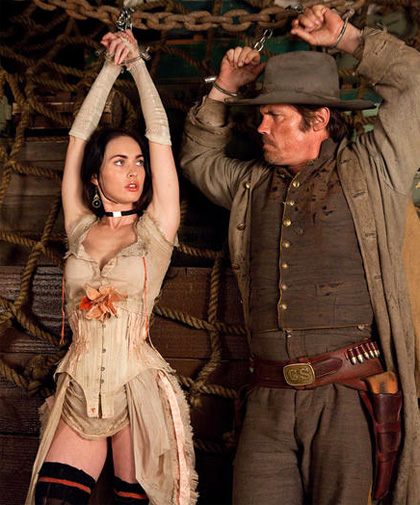 In my opinion, the reason that critics are calling Jonah Hex disjointed and boring has more to do with the film's lack of exposition and resulting insufficient character development (or vice versa, your choice) than it does with the fact that the movie is a Western or that it incorporates Native American magic and other supernatural elements. It is not Jonah Hex's conversations with the dead or his surreal dream sequences that throw audiences for a loop — although those are the easiest parts to point to as justification for disliking Jonah Hex since they stand out so much from the rest of the action. Rather, it is the fact that audiences don't know what makes any of the characters tick that poses the most severe problem for viewers. Jonah Hex simply asks too much of an audience that is given only bits and pieces of information to grasp on to.
Let's examine Megan Fox's character, for example. Fox plays Lilah, a prostitute that Jonah Hex appears to be involved with on an on-again, off-again basis. Promoted as Hex's love interest, it is surprising how little Megan Fox appears onscreen during Jonah Hex. The interactions between Hex and Lilah are short and infrequent, and although their conversations and casual nature hint at a long history of involvement and mutual affection, there's not a great deal to support the characters' relationship (after all, if Lilah has been sleeping with Hex for an extended period of time, wouldn't she be at least somewhat familiar with his battle scars?). By the end of the film, the audience knows virtually nothing about the prostitute other than the fact that she's handy with both a gun and a blade and that she "ain't much for bein' owned." The audience's unfamiliarity with Lilah makes her capture and subsequent use as leverage against Jonah Hex somewhat bewildering and wholly anticlimactic. Similarly, Lilah's absence at the end of Jonah Hex will have viewers scratching their heads, especially after watching the film's climactic fight scene work so hard to establish the connection between Jonah and Lilah.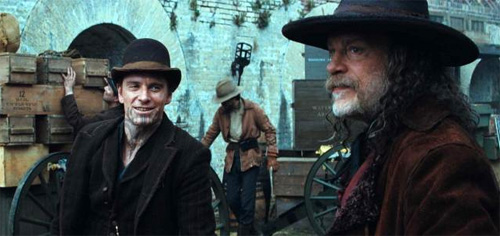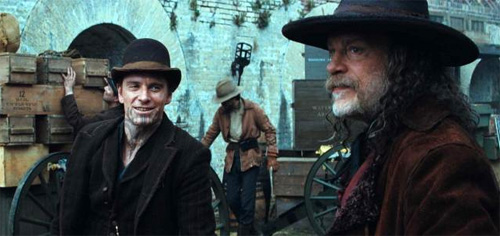 Lilah isn't the only character — and Megan Fox isn't the only actor — to suffer from a lack of development and minimal onscreen time in Jonah Hex. Both John Malkovich and Michael Fassbender are startlingly underutilized in the movie, their extensive talents squandered on two-dimensional characters that are never quite accessible to audiences. While both receive far more time onscreen than Fox, the audience is never privy to the real, underlying motivation of John Malkovich's character, Quentin Turnbull, and viewers are allowed even less information about Fassbender's character, Burke, than they are about Lilah. Granted, Jonah Hex provides more background on Hex than it does the others, but even his character has some severe shortcomings. For example, the makeup job on Josh Brolin makes Jonah Hex's scarred face look fantastic on camera, but it also hinders the actor's performance by making at least a third of his dialogue barely intelligible.
While I won't tell you to go out and see Jonah Hex in the theaters, I will say that those of you who were already planning to go and who are content with 80 minutes of explosions (Hex never seems to leave a place without it being on fire), gun fighting, and Megan Fox in a bustier will be entertained. If you're looking for the next big summer blockbuster, I'd look elsewhere. I hear The Karate Kid is supposed to be pretty good.
Rating: 3 / 5 Stars