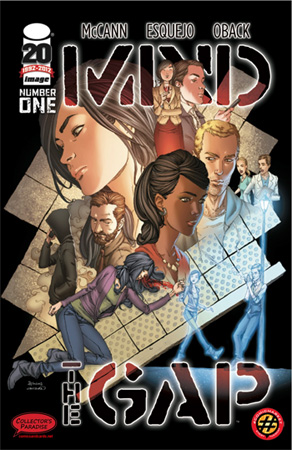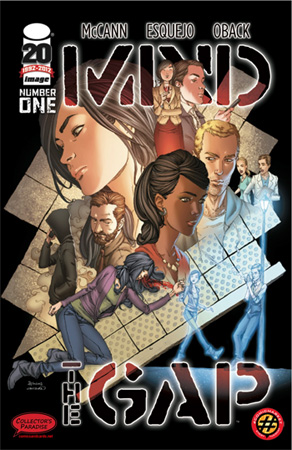 Issue: Mind The Gap #1
Created by: Jim McCann
Writer: Jim McCann
Art and Covers: Rodin Esquejo and Sonia Oback
Retailer Exclusive Cover: Adrian Alphona
Letters: Dave Lanphear
Publisher: Image Comics
Mind The Gap opens with the various characters getting news about the main character, Ellis Peterssen, being in the hospital. At first, it all seems normal, but then a hooded figure stands outside the hospital and the readers later see Ellis have an out of body experience. It's then you realize this won't be just about figuring out what happened to Ellis, but also about why it happened to her.
Ellis roams around this dream world she's in and sees her body and her family. After some time she meets another person in this world, Bobby. As he is explaining the dream world to her, Ellis's friend Jo and boyfriend Dane show up. There not only seems to be tension between the family members, but also between Ellis's friends and her family. Her brother doesn't seem to care that Ellis is in a coma, her mother doesn't like Jo or Dane, and her father doesn't seem to care for Dane.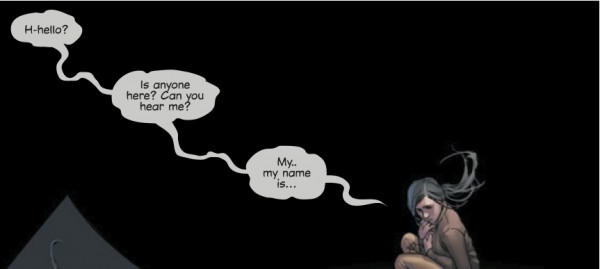 Meanwhile, a Doctor Geller is suspicious of Ellis's coma and how quickly another doctor, Hammond, took over her care. Geller was on call when Ellis came in, but was replaced by Hammond. Geller and Hammond get into an argument about Ellis's condition. Geller thinks that something more is going on, but Hammond dismisses her. At another location, a new character, Harold Crenshaw, gets news of Ellis's coma and grabs his files on her and rushes to meet with someone.
Back in the dream world, Bobby shows Ellis around and she sees even more people trapped in the strange world. Apparently it is filled with people who are in comas and Ellis can use her memories to expand on this dream world. Bobby asks her what she remembers last and knocks both of them over. Ellis finally remembers that someone tried to kill her, but they failed. Bobby and Ellis overhear Jo saying that she will find out what happened to Ellis, then they meet up with Estaban, another man in a coma, who is passing on. Ellis goes to his body to check on his family. Something strange happens when she touches his hand and we have to wait until the second issue to see how that resolves itself.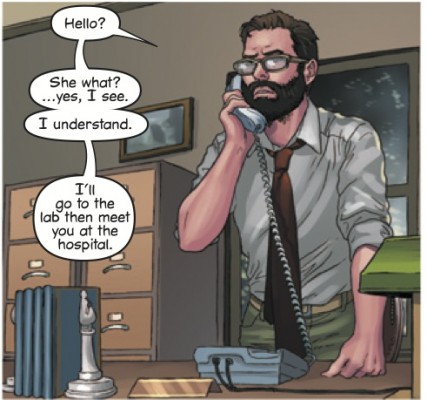 I thought this was an interesting issue. I liked the twist on the story that showed up at the beginning and I'm intrigued in seeing how that would play out. I wonder if the family knows about the mystery surrounding Ellis, as she certainly doesn't. There are a lot of characters and mystery introduced, but the comic doesn't suffer from that. Ellis is at the heart of the comic and the mystery and everyone and everything revolve around her. I can't think of another comic like this, so you should definitely pick this up if you're looking for something new to read.