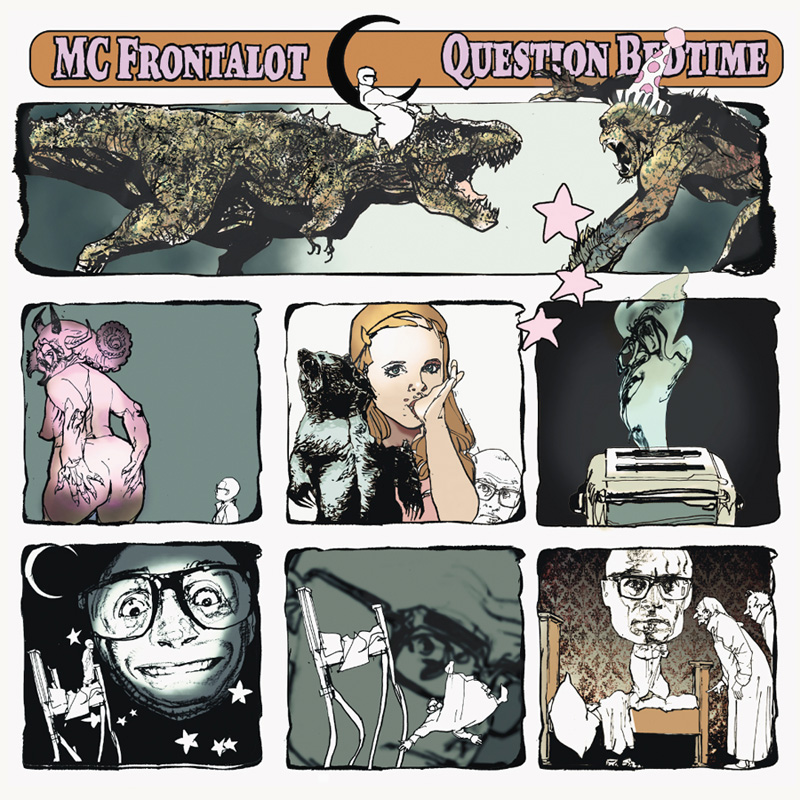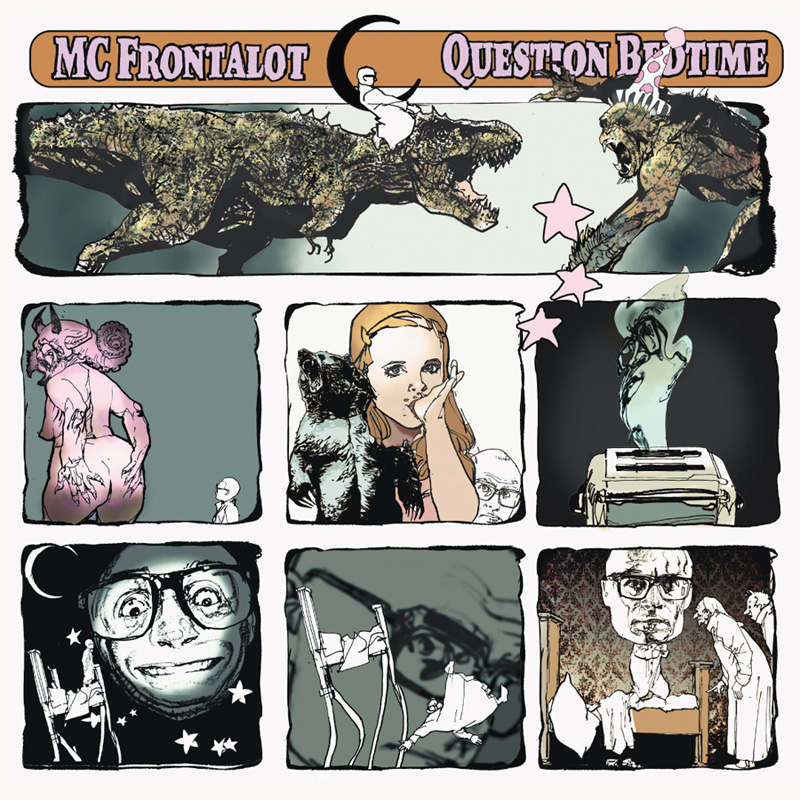 MC Frontalot's latest album, which comes out on August 26, 2014, contains songs based on fairy tales from various cultures. Technically you could say it's a children's album but, like They Might Be Giants and other bands, it's something that adults can enjoy just as much as kids.
Musically, the album sounds like what you'd hope for from MC Frontalot, which is not to say it sounds exactly like everything he's ever released. He's always experimenting with something new. For example, on this album there are some interesting instrumentation choices that make it stand out. A couple of tracks feature Unwoman on cello ("Gold Locks" and "I Can See"), while "Two Dreamers" and "I Can See" have unusual percussion for hip-hop (a riq and a doumbek respectively). It gives a somewhat exotic feel to the songs, which fits the stories quite well.
Not only the instrumentation, but also the addition of guest vocalists always takes music in a different direction. This is most notable on one of my favorite tracks on the album, "Morning Come and Go" featuring Marian Call. The tale for this song is a rather odd one from Norway about a prince who ends up working for an ogre and then meeting and falling in love with the Master Maid. It sort of reminds me of "Sir Gawain and the Green Knight," although the outcomes are very different. Other guest vocalists include Adam WarRock and Sole on "I Can See," a track about "The Emperor's New Clothes," with WarRock as the emperor. For some reason, this just strikes me as particularly appropriate, although the visual it creates isn't something I really wanted to consider. And of course I'd be remiss if I didn't mention the amazing Open Mike Eagle's guest vocals as the troll from "Three Billy Goats Gruff" on the first single from the album, "Much Chubbier."
Introducing the album is a skit about a bedtime conversation between Front as babysitter and comedian Kyle Kinane as the "kid" that Front has to put to bed. This sets up the idea of questioning bedtime (hence the title of the album), with each of the other "kids" (whose names you will also no doubt recognize) also not wanting to go to bed when they're told to do so. This thread is also picked up directly in both the opening track, "Start Over," as well as the closer, "Wakjąkága (feat. Parry Gripp)." In the former, Front's retelling of Red Riding Hood deviates a little bit from the original story, and his babysitting charges call him on it in the chorus ("That ain't how it happened!"). In the latter, a song based on another weird story that explains why part of our butts is wrinkly (yes, seriously!), Front even acknowledges how esoteric his stories are getting with the opening lines: "Yo, if your parents hear you listening to this, they're going to frown. They'll be like, 'Our babysitter Frontalot's letting us down'."
If you've enjoyed MC Frontalot's other albums, I'm sure you'll like this one as well. And if you happen to have kids, then you really owe it to yourself to pick it up when it's released on August 26, 2014. It's well worth it!