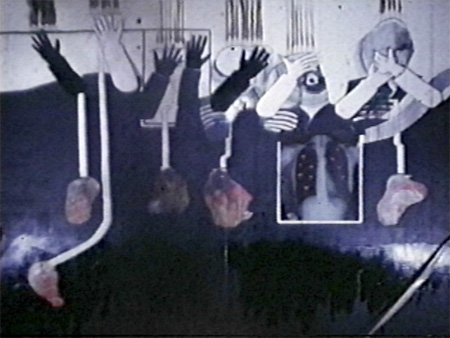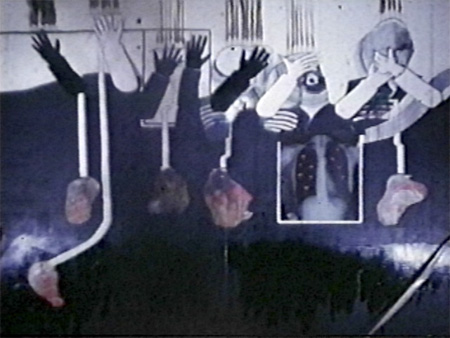 Halloween is the time movie fans generally discuss Alfred Hitchcock's suspenseful masterpieces. Me? I like to talk about an even better candidate for this creepy holiday: David Lynch. The mind of the writer/director must be a strange place to live, because just visiting it in his films can leave you shaking, shattered, and shape-shifted.
Six Figures Getting Sick (Six Times) (1966) Lynch's first film (also known as Six Men Getting Sick), only 4 minutes long, shows a bunch of people vomiting with their heads on fire. Not a good date movie.
The Amputee (1974) In only 5 minutes, Lynch tells the story of a legless double amputee (Catherine Coulson) reading a letter. In this early film, Lynch plays a nurse, hair in a long ponytail, hacking away at something in one of Catherine's stumps, and sucking stuff out of it. Watch it with a popcorn bucket to puke in.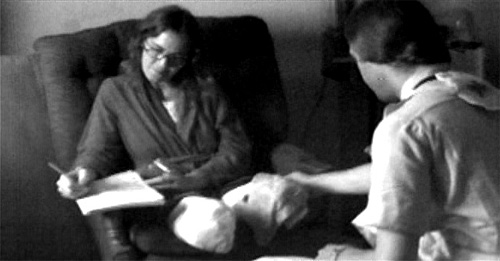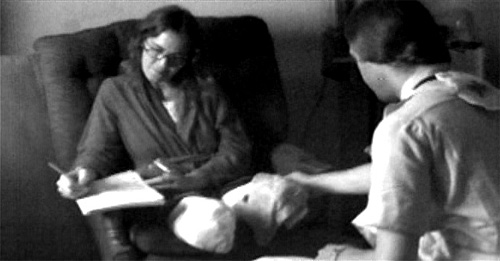 Eraserhead (1977), a film about Henry Spencer, who lives in an abandoned building and listens to a singing Lady in the Radiator. His spastic girlfriend, Mary, gives birth to a mutant baby whose constant screaming drives Henry insane.
Blue Velvet (1986) starring Laura Dern and a severed ear, and featuring sinister underworld figures and Dennis Hopper. That should give you a clue, if not a warning, of the freaky-fantasy-sharing mind of David Lynch.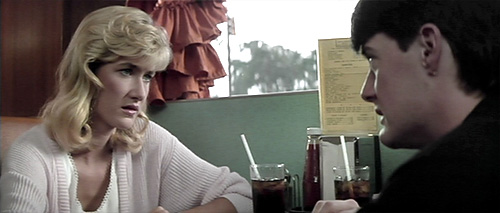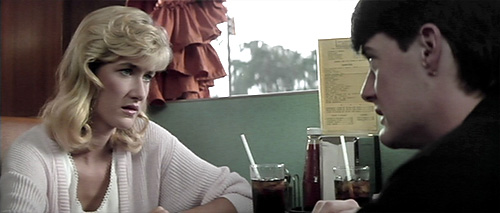 Wild at Heart (1990) is about a psychopathic mom freaking out, along with the grotesqueries Lynch is famous for. It again stars Laura Dern, with Nic Cage and Isabella Rosselini.
Mulholland Drive (2001), with Naomi Watts as a Hollywood hopeful who gets sucked into a psychotic illusion with an amnesiac car crash victim.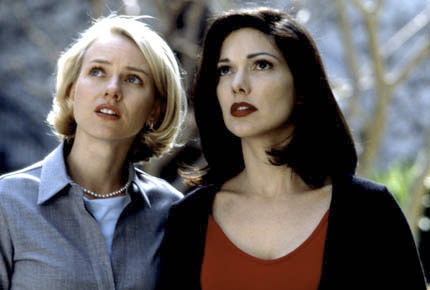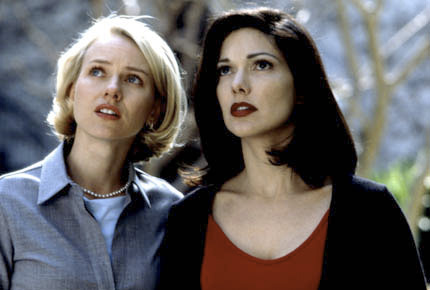 Even when Lynch produces without writing or directing, his movies are weird. Take Crumb, the 1995 documentary about Robert Crumb, underground comic book genius satirist with a fetish for women who have massive thighs and butts, and itty bitty heads with greasy hair and giant lips. Lynch believes fantasy and reality are intermingled, but his subject, Crumb, still lives it.
Lynch also admitted that he wouldn't want his parents to see any of his movies with the possible exception of The Elephant Man (1980). That may be because the real life of Joseph Merrick (the Elephant Man) was even weirder than Lynch's mental life.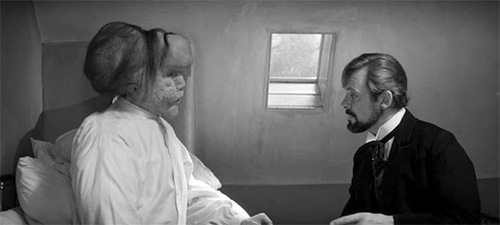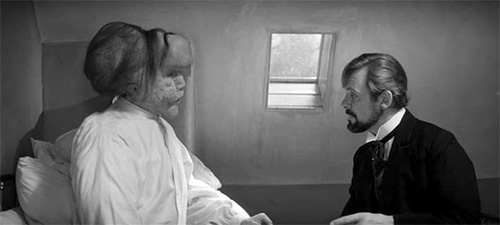 David Lynch is definitely Halloween-worthy because, for all we know, those weird things in his head aren't imaginary.