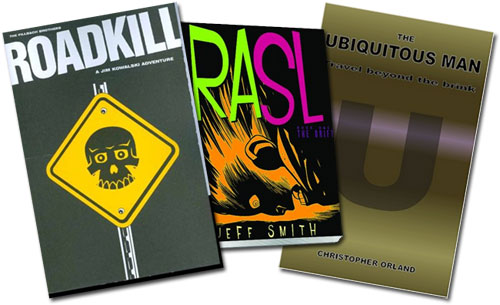 Still wondering what to give that special someone? Well, worry not because I am here to let you know what has and will be coming out in December. Whatever holiday you celebrate, I always advise the gift of literacy no matter what age, race, gender, or religion. In this festive season, crack open a book, drink some hot chocolate, and keep up to date on the new releases below.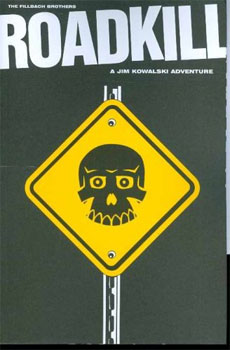 Roadkill: A Jim Kowalski Adventure came out December 6th. A biological contagion that turns the living into cannibalistic mutants has been unleashed, and it's up to paranormal trucker Jim Kowalksi to stop it! Jim, along with his talking dog and G.P.S. crystal skull, lead this full-throttle adventure into overdrive. Our heroic trio must battle their way through monster insects, zombie truckers, a crazed country musician, and a doomsday cult led by the insane Reverend Baba-Yaga Boogity. Climb aboard and take a ride on this two-lane blacktop of high-speed comedy and high-octane horror!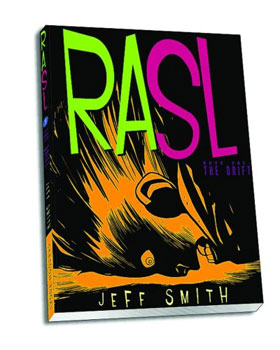 Rasl Volume 1 came out on the 10th. Cartoon Books proudly presents Jeff Smith's new adventure series, RASL – a stark, sci-fi series about a dimension-jumping art thief, a man unplugged from the world who races through space and time searching for his next big score – and trying to escape his past. In this first of three graphic novels, Rasl faces an assassin's bullet and stumbles across a mystery that not only threatens to expose his own illicit activities, but could also uncover one of the world's most dangerous and sought after secrets!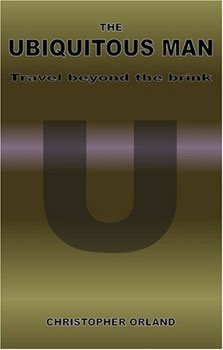 The Ubiquitous Man released the 15th. A vivid and mesmerising high-tech thriller that speculates on the field of commercial teleportation. The year is 2104 and the teleportation of people from one continent to another has become an expensive and controversial reality. Hotshot salesman Guy Rennix of UK firm Tempus Biotronics is offered a business trip from London to New York, travelling via the ultimate mode of transport. Soon after his arrival in the States, Guy is plunged into a mystery that threatens not only his freedom but also his life. GTP, the multibillion-dollar conglomerate that delivers teleportation, appears to be the source of the problem. Guy decides to risk everything by staying in New York alone to search for answers. As he edges nearer to what seems an impossible truth, the revelations start piling up until eventually Guy reaches a discovery of monumental proportions.
December 9th Releases:
December 10th Releases:
December 15th Releases:
December 16th Releases:
December 19th Releases:
December 23rd Releases:
December 25th Releases:
December 28th Releases:
December 29th Releases:
Brian Herbert
,
Christian Dunn
,
Christopher Orland
,
Dan Abnett
,
Dan Simmons
,
Daniel Homan
,
George R. R. Martin
,
Graham McNeill
,
Harry Turtledove
,
Heather Masri
,
Ian Edinton
,
Jay Lake
,
Jeannelle M. Ferreira
,
Jeff Smith
,
John Bryne
,
Karen Miller
,
Lila DuBois
,
Lou Aronica
,
M C Halliday
,
Mark Gascoigne
,
Matt Fillbach
,
Mike Resnick
,
Philip K. Dick
,
Rashan Ekedal
,
Richard Ford
,
Sandy Mitchell
,
Shawn Fillbach
,
Sherwood Smith
,
Steve Conley