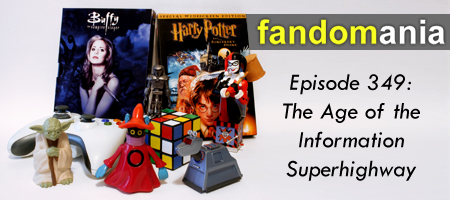 [audio:http://traffic.libsyn.com/fandomania/Episode_0349_-_The_Age_of_the_Information_Superhighway.mp3]
This time we talk about April Fool's Day, digital comics, what else GRRM is adding to his schedule, and TV shows that either have improved or are being resurrected.
00:00:29 – Episode Opening
00:06:51 – Jason has a deep dive into digital comics.
00:15:45 – George R.R. Martin is making Captain Cosmos for HBO.
00:23:03 – We talk about some TV shows that have improved recently.
00:33:47 – The Muppets Show and Full House join the growing roster of resurrected TV series.
00:43:25 – Episode Closing
You can send email to us at podcast@fandomania.com, and you can subscribe to the Fandomania Podcast at iTunes.