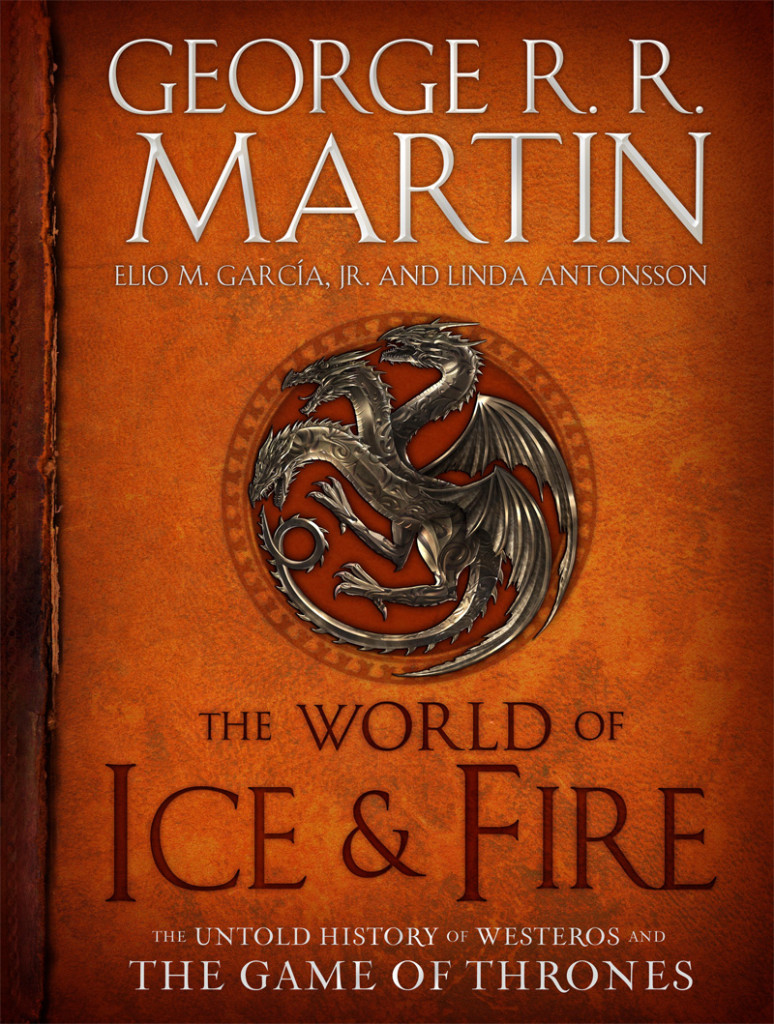 It's been a rough time for Game of Thrones fans. The upcoming season has already earned the ire of fans with its decision to replace a fan favorite character with a dude. The sixth installment in the main series, The Winds of Winter, is nowhere in sight. And George R.R. Martin has all but confirmed that the show is going to overtake the books.
Ignoring ol' GRRM's inability to crank out thousand-page epics whenever we desire it (the selfish jerk), this means that longtime book-readers are stuck in a familiar limbo. The show, a wonderful and flawed piece of television, will never quite capture their attentions the same way as the books do, and these people are getting resentful of the HBO's Cliff's Notes-esque approach to their favorite series.
You're either going to have to suck it up and watch who HBO thinks Jon Snow's mother is (Hodor? I wouldn't put it past them) or you're going to have to slowly go insane when you realize great aunt Fanny knows more about Game of Thrones's story than you do because you want to read it before you watch it.
Fortunately, there's a silver lining to all this in the form of The World of Ice and Fire, the long-gestating introduction to GRRM's denser-than-a-neutron-star fictional world. Written by the GRRM himself, along with his two experts in lore Elio M. García Jr. and Linda Antonsson, World is as perfect a companion piece as any fan could ask for. Much like the main series, the book is contradictory, engaging, and offers a staggering amount of depth in even the tiniest of details. Fantasy worlds have been built before by many a great author, but for sheer volume and scale, Westeros stands alone. Finally, we can explore every inch of it, and maybe even a few of the lands beyond.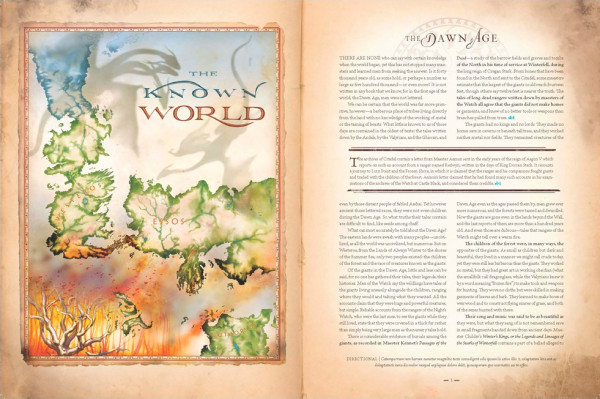 World opens with a detailed retelling of the rise of the dragon-obsessed Targaryens in Westeros, offering some juicy tidbits about what's probably the greatest fantasy saga never written. These Targs fled Valyria, essentially GRRM's conflation of Atlantis and ancient Rome, just before it got nuked by volcanoes. For maybe the first time ever, World has offered some actual ideas about what caused the greatest civilization in his world's history to disappear in the blink of an eye.
The book offers the usual theories: the gods became angry over the hubris of the Valyrians, with their pretty white hair and tall towers and dragons and whatnot. It also acknowledges that it could have just been a random natural disaster, since Valyria was built over extremely unstable volcanic soil. More interestingly, World suggests that the Valyrians employed wizards to keep the volcanoes in check so they could build bigger and more epic cityscapes, and that perhaps the constant backstabbing between the great houses resulted in one to many wizards getting backstabbed. We don't have any specifics, just a cool new theory on Valyria to toss onto the pile, one that could turn out to be highly prophetic if the political bickering and subterfuge in modern Westeros don't abate any time soon.
We've also scored a few cool new mysteries on Westeros itself. For instance, Oldtown, the grandest city in Westeros which has yet to appear in the show and is only briefly visited in the books, features a high tower called Hightower, ruled over by House Hightower, because of course it is. We've heard in the main series about how high this tower is, and how proud House Hightower is of their high tower, but what we haven't heard before is that the base structure upon which the tower is built existed before humans were a dominant force in Westeros. It's made of smooth black stone that couldn't have been carved except with magic, and inside is a vast, dark labyrinth with no discernible purpose. Spooky.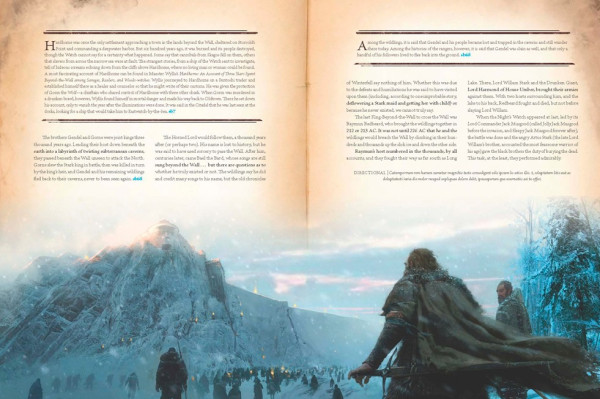 GRRM notes a piece of trivia in World, some scholar's theory that the base of the tower was built by "Deep Ones", or fish people who've created similar structures elsewhere in the world. It's possible this is just a nod to Lovecraft's Cthulhu Mythos (GRRM isn't above the odd Easter egg, after all), but it does beg the question why he'd feel the need to mention these creatures at all if they're not appearing in the books. Could fishmen play a part in events to come? Is GRRM screwing with us? All we know is, we're fascinated either way (also yes, GRRM is absolutely screwing with us).
What else? There's simply too much to mention. We've learned some sweet new tales about Targaryens murdering each other and sleeping with each other, and have a few new candidates for secret bastards with royal blood in their veins. We've even gotten some hints about upcoming installments in the Dunk & Egg prequel series which seem to suggest a tragic yet heroic end for the lovable goofball that is Sir Duncan the Tall. And for maybe the fifth time, GRRM has acknowledged and dismissed the idea that there are dragon eggs waiting to hatch in Winterfell, which of course means the lady officially doth protest too much. Does this mean there's a literal dragon waiting to spring out of Winterfell's ruins? Or could this hint at a popular fan theory involving a character in the North who may or may not have Targaryen blood?
It looks like we're going to have to wait a long time to find out. But then again, maybe the wait is part of the fun. We get to speculate and build our own narratives before the next book comes out and we realize everything we predicted was wrong because all the characters in our theories are dead now.
Because GRRM sucks. And I love him. Now get back to writing, you crazy, horrible, wonderful man.