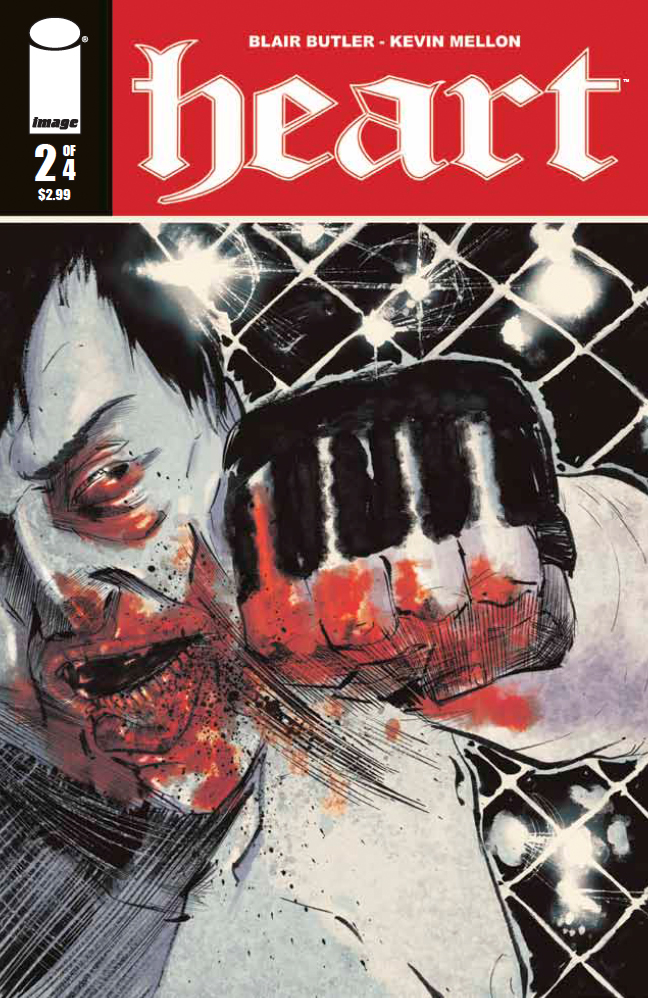 Issue: Heart #2
Release Date: December 7, 2011
Writer: Blair Butler
Artist: Kevin Mellon
Cover: Kevin Mellon
Letterer: crank!
Publisher: Image Comics
In this second issue, we continue to follow Oren "Rooster" Redmond's path from office drone to professional MMA fighter (and subsequently to the point in his life that the entire mini started on) and I continue to think this is the best comic title I've picked up in a long time. Let me tell you why.
This issue was really interesting and awesome and it's due to one factor: Oren is pretty much a cocky jerk face in this issue. Let me explain because I can feel you all going, "Why in the frostiest parts of Satan's 9th Circle located nether regions would the protagonist in a comic being a jerk face be interesting and awesome at the same time?"
Okay. First, we have to remember all the way back to last month with issue one where Oren was kind of a "blah" and "meh" guy. He worked in an office, it was boring, he was boring, they made those commercials about depression with the little blobby character that had more going on than Oren did. Ah, but then he discovers the magic of getting in an honest to goodness fight! It was a difficult change to make (because change usually is), but he decides to stick with it because he's tired of being a "blah" and "meh" guy. He wants to be "ooh" and "ahh" guy like his brother and the other dudes that are pro MMA at the gym. As many of us know, this transition can cause what is known as Jerk Face Syndrome.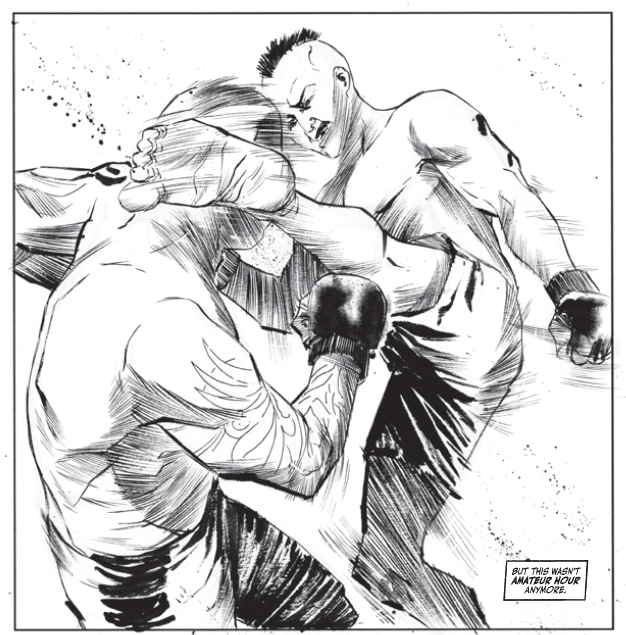 Very rarely does success in your twenties come without an inflated ego, especially when your success comes in a sport. You can become a Jerk Face. Real quick. Having Oren take this path makes this character not so much relatable to a lot of people (maybe not as many as could relate to the "blah" and "meh" stage), but it makes this character feel three-dimensional. Having him get that success early on and have it go all the way to his freshly mohawked noggin is great not only in this way, but because of the state of mind he's in when we first meet him. This character is multi-layered. I like that.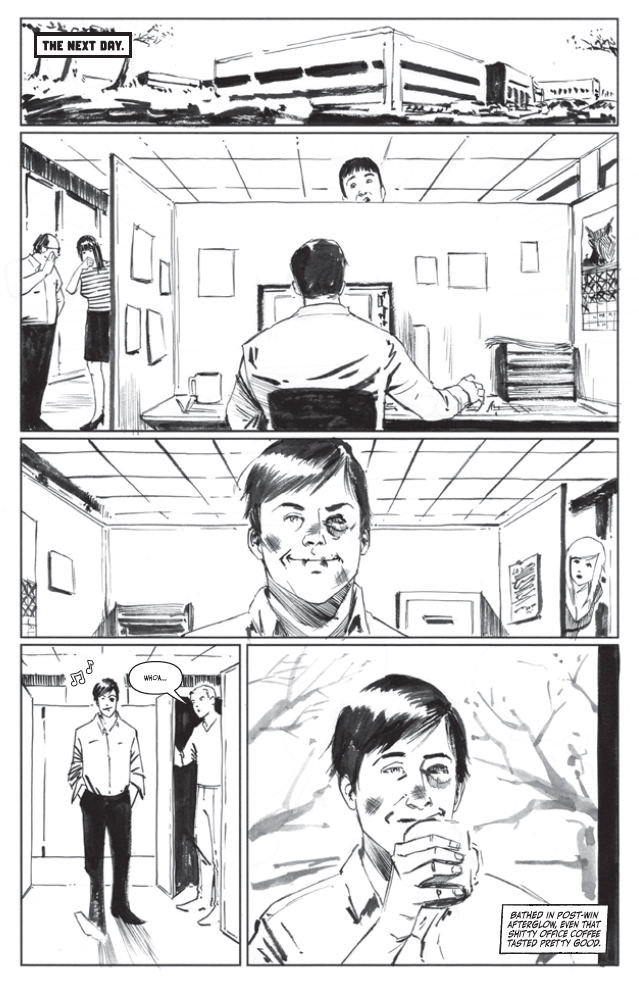 The other thing I really enjoyed was the Fight Club aspect of him going into that crap office job covered in bruises and that smile he had on his face the whole time. I'm not sure how to describe this feeling to people who have no urge or desire to hit other people and be hit, but that smile in those panels up there was enough to convey it to me. I would say it's that you suddenly feel like you have some power when previously you felt powerless in your life. You had no control over your life before, and now you've got it by the short hairs. It's really probably not the best kind of power to have, or even actual control per se, but that's what it feels like at the time, and that's also where this cockiness can come from. Surrounded by the rest of the office drones, you can feel like you suddenly know the secret to being awake while the rest of them are asleep.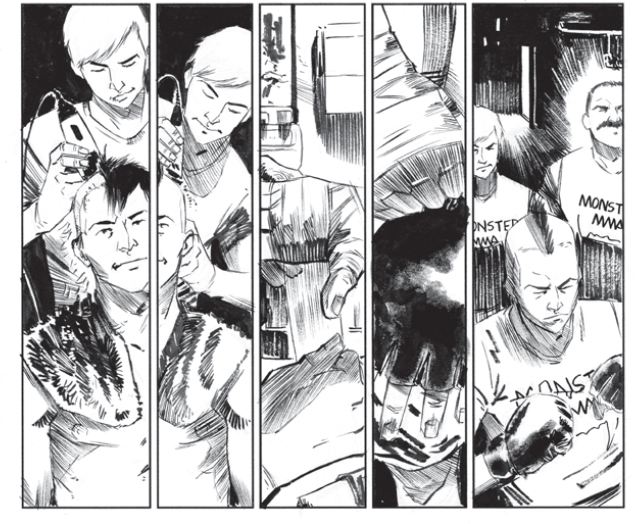 I guess what I'm saying here in a bazillion words is that I relate to this character because he feels like a real person (and not just because his boss told him his hair was "inappropriate for the office"), and I'm invested after only two issues in him. Amazing. That hasn't happened since I was 13 and in love with Wolverine. Also, I really like the little details added in for each fighter (weight, height, entrance song). It's little things like this that give the sense that the creative team has put thought into these peripheral characters, given them some kind of history that the reader may never be privy to. It makes the world Heart happens in feel solid. And in a sea of lazy writing, this title continues to be a welcome oasis.
Rating: 4.5 / 5 Stars