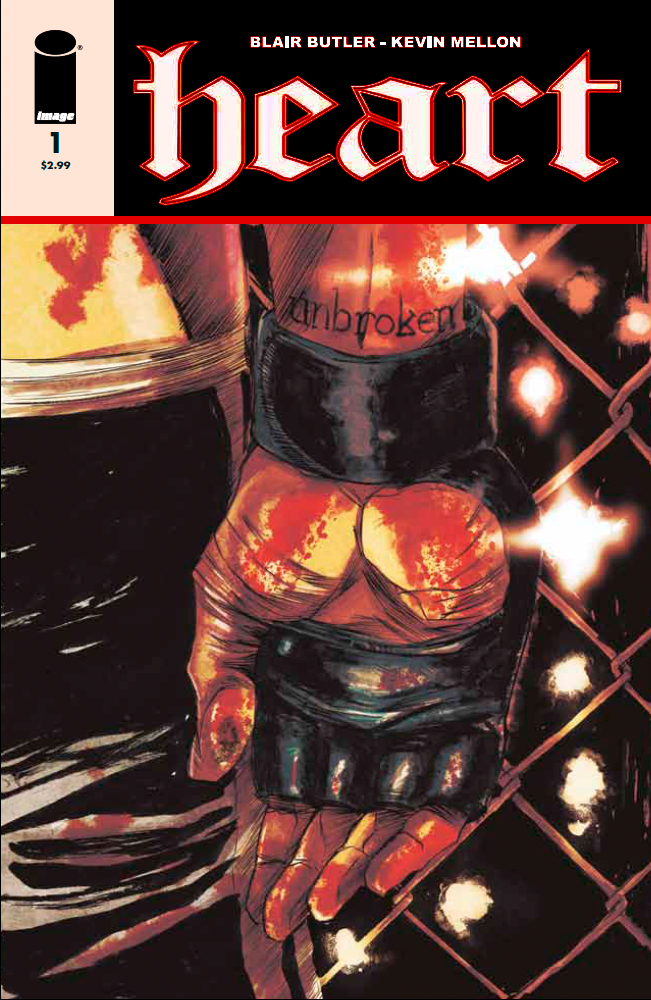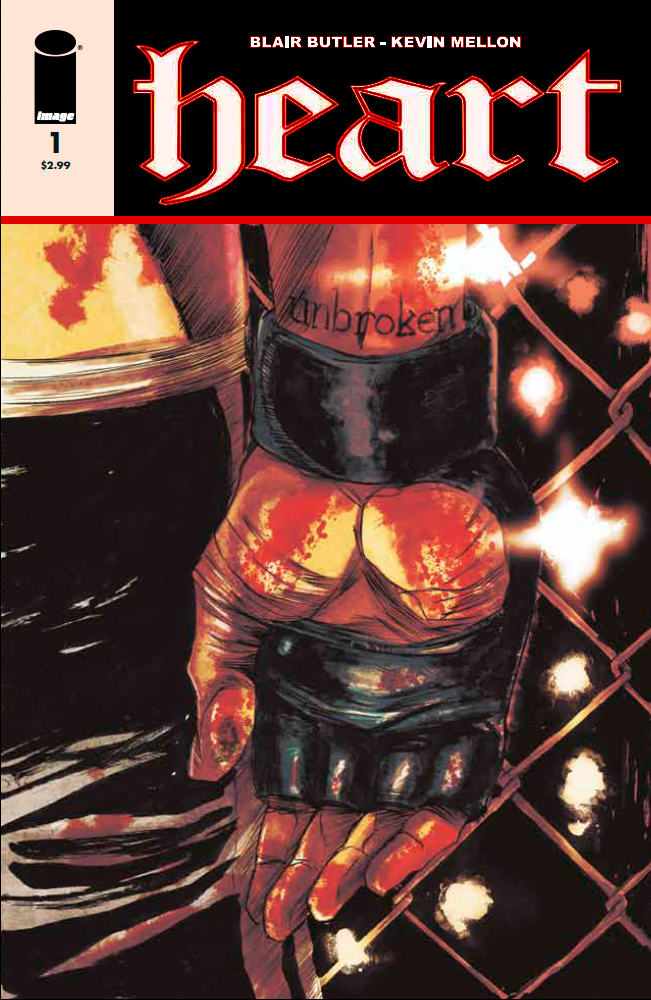 Issue: Heart #1
Release Date: November 2, 2011
Writer: Blair Butler
Artist: Kevin Mellon
Cover: Kevin Mellon
Letterer: crank!
Publisher: Image Comics
"Mixed Martial Arts and comics collide when an office drone named Oren "Rooster" Redmond follows his older brother into the fiercely competitive world of professional MMA. With nothing left to lose, Oren hopes to find his purpose in fighting, but does passion equal proficiency? Does Oren truly have the heart of a champion? Find out in the first chapter of this four-issue series."
I have to admit, I'm not the biggest MMA/UFC fan. Sure, I like to watch guys beat the crap out of each other but I couldn't tell you the name of any moves or the subtleties of a match turning in favor of one guy to the other. I don't think that it's a stretch to think that there might be a few comic book readers out there that are the same way. Don't let that throw you off from checking out this miniseries. Despite it being advertised mainly as a "mixed martial arts comic" (see blurb from Image above), I found the MMA aspect to be merely a backdrop to a story that's widely relatable.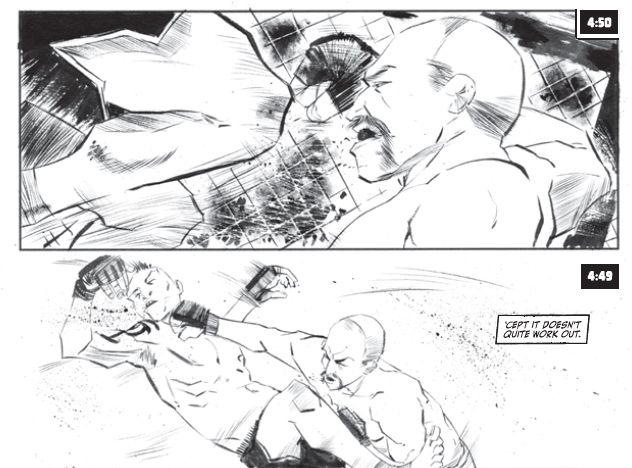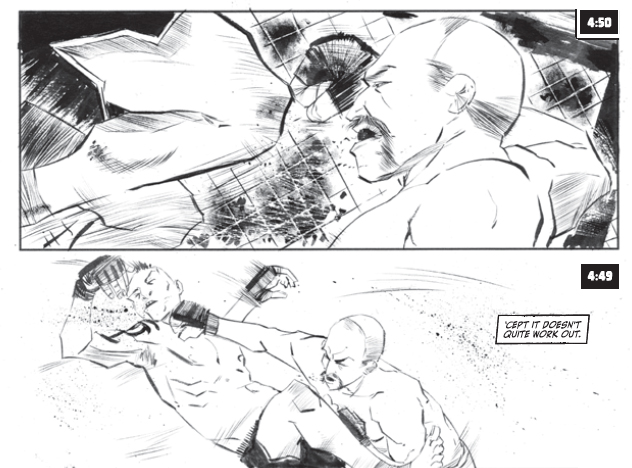 The issue starts off in the present, and then flashes back, on the life of Oren Redmond. Oren is like a lot of people you might know, he might even be a lot like you (I certainly related to him). He's unsatisfied with the state of his life, going to work, coming home, sleeping, rinse and repeat, until there's a moment in his life where he has the opportunity to change. It takes him a while, but he eventually takes this opportunity (joing the MMA group that his brother is a part of) and despite the difficulties it presents at first he finds himself dedicated to this new path in life. It's the kind of dedication you find when you wake up one day and realize however many years of your life have been sucked into the black hole of being a low level office drone when you might have had bigger plans for yourself.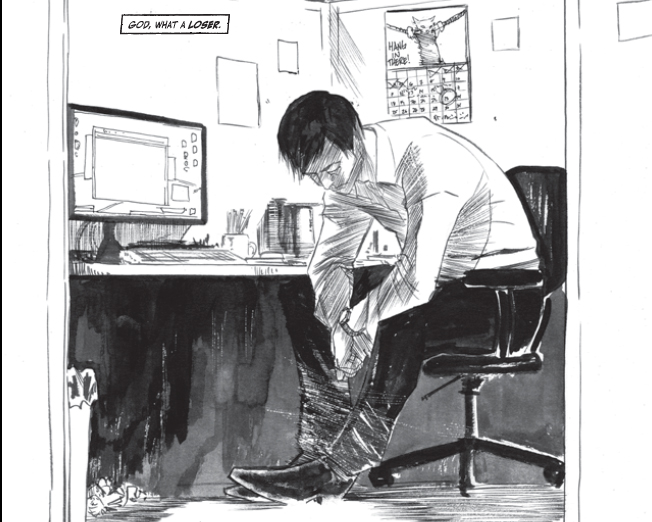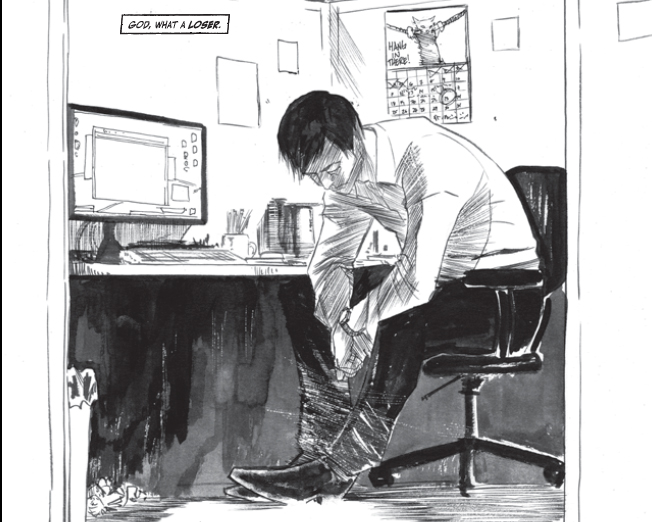 This is why I say that the MMA aspect isn't really the main focue is my opinion. Really, the turning point in Oren's life, that thing that snaps him out of the monotonous existence, could have been anything. It probably wouldn't have been as interesting action-wise if he had picked up pottery instead, sure, but the point is that from this opening issue this feels more like a character study or an inspirational life story than what it's being advertised as.
If you've read my reviews before for Fandomania, you know that I'll be completely honest with you about things. So, here's me being honest about things: I'm a huge geek for Blair Butler. Now, that may make me biased about this title, that may not. What I can tell you is that she's got great pacing here, she's created a male character that feels three-dimensional (which is something since a lot of male writers seem to have issues doing that with female characters), and she's created a situation that is very relatable. The woman can write. I can't believe she hasn't been writing comics this entire time. And how great is it to have a woman writer writing about this kind of topic instead of, you know, what the comic industry has been telling me a woman should be interested in (pink, dating, boys, OMG IS MY HAIRZ THE RIGHT STYLE)?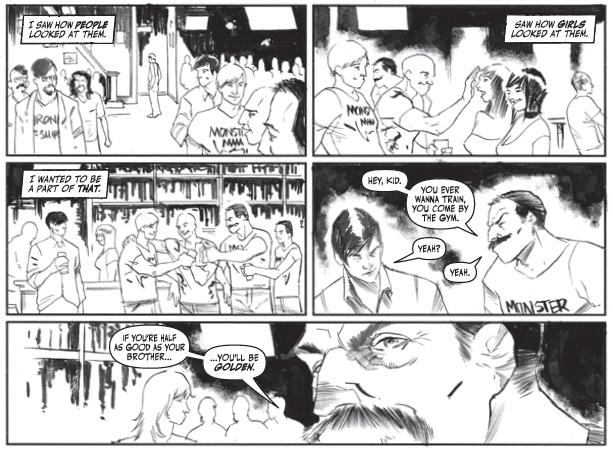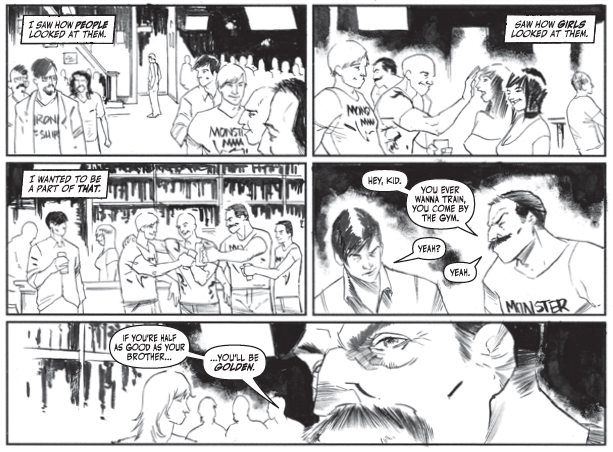 Mellon's art also surprised me. I hate to use the word because, wow, it's overused, but his art has a very visceral feel to it. It's been awhile since I've read an Image comic, so I have to admit that I was kind of expecting the art to be that highly idealized, glossy, How to Draw the Marvel/DC Way, with the bright colors and basically Image from the '90s (because I'm pretty sure that was the last time I might have read an Image title). Mellon's work is still very stylized but it has a believeability to it, which might come from its real life grimy grey washes that color would probably detract from.
This is a strong first issue and I'm already kind of sad that it's not the start of an ongoing title. I like a story that has an ending as much as the next person, but I really want to see way more than a miniseries worth of work out of Butler and Mellon. With their powers combined, they've snapped me out of my cynical grouch attitude about comics and got me back into the "comics can be so much more than what it's being reduced to lately" state of mind that made me want to draw comics.
Rating: 4.5 / 5 Stars