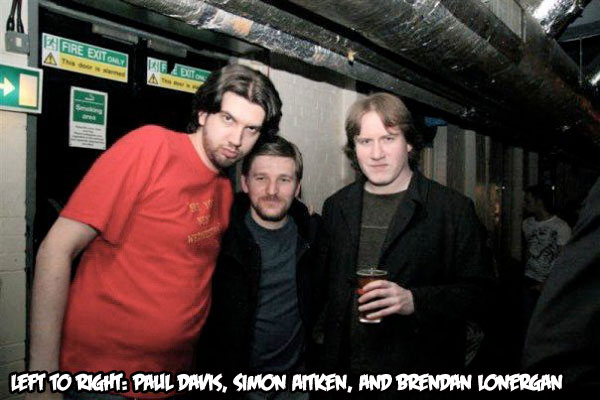 I just got word about an exciting new project that has been in the works for quite some time, one that I have been wanting to let the cat out of the bag on for months now. If you have gotten the amazing An American Werewolf in London Blu-ray, then I'm sure you're already well aware of director and commentator Paul Davis's work. He, along with a few others, will be heading up one of the short stories on his next project, Habeus Corpus.
Habeus Corpus is an upcoming portmanteau horror feature bringing together some new and exciting names in the genre. Directors Paul Davis (Beware The Moon) and Simon Aitken (Blood + Roses) are collaborating with award-winning short film writers/directors Clive Ashenden and Rob Wickings (Code Grey, Snatching Time), writer Ben Woodiwiss (Blood + Roses), and effects artist Brendan Lonergan (John Carter of Mars, Clash of the Titans, Gladiator, Alien 3) on the film: an anthology themed around the exploitation of the dead.

Tales of civil service zombies, a life-force draining nurse, an intriguing take on Gunther Von Hagen's ideas of the dead as art, and a brothel full of ghosts all come courtesy of our ghastly guide and storyteller, The Caretaker. Habeus Corpus is currently in pre-production in London, England, for a 2011 release.
I will make sure to keep you all posted on more info on this as soon as it develops.